138. St. Louis Country Club
One gets the impression, playing St. Louis Country Club, that C.B. Macdonald was perplexed about how to route a course on such a tight piece of property. After all, his previous design efforts were spacious. But at St. Louis C.C., Macdonald must have felt squeezed, for he installed back-to-back par 3s at the second and third holes, placed his Redan par 3, the 16th, near the entrance road, then had players walk back to the 16th tee to play the 17th. Those quirks aside, St. Louis C.C. is a sublime, hilly museum of golf. It has so many enormous, unique landforms, it's like playing golf through a dinosaur graveyard. The short par-4 18th is Macdonald's version of the 17th at Prestwick, the Alps, and features a blind approach over a ridge into the green. If you miss a 30-incher on this punchbowl green, remember Sam Snead did, too, to lose the '47 U.S. Open.
100 Greatest/Second 100 Greatest history: Debuted at No. 157 in 2019.
Panelist comments, St. Louis Country Club:
"St. Louis C.C. is what you would expect from C.B. MacDonald, an excellent set of short holes, no fear in building uphill holes, an intimate routing, and a well bunkered course with interesting greens. The place simply has charm that few courses possess."
"The start here is very difficult with two long par 3s in the opening trio. The punch bowl 5th is well conceived and quite interesting and the tree removal dramatically improved the drivable 8th. The finishing three are excellent with a brutal alps finisher. I am not sure if an architect would build this course today, but it is outstanding and fun."
"The club's elegant parkland setting and rolling topography, wavy yellow fescue, plus the Raynor geometry make for both a pretty and enjoyable round."
"The old-school vibe at the club provides ambiance in spades for STL C.C. Plus, all the classic templates of C.B.: The course has a Biarritz, an Eden green, a decent Road Hole (with an actual road), Principal's Nose, a Punchbowl green, a Short template with a deep thumbprint, perhaps the best Cape hole in the country, multiple sets of echelon bunkers, a Double Plateau, a reverse Redan and an Alps finishing hole. To boot, many of the other greens and fairways feature the abrupt shapes and shot values celebrated on Macdonald's much more well-known golf courses."
"St. Louis C.C. is one of the only courses in the area that have bent grass fairways; thus the ball does not roll and stops immediately in the fairway. The green speeds were inconsistent as well as the chipping surfaces."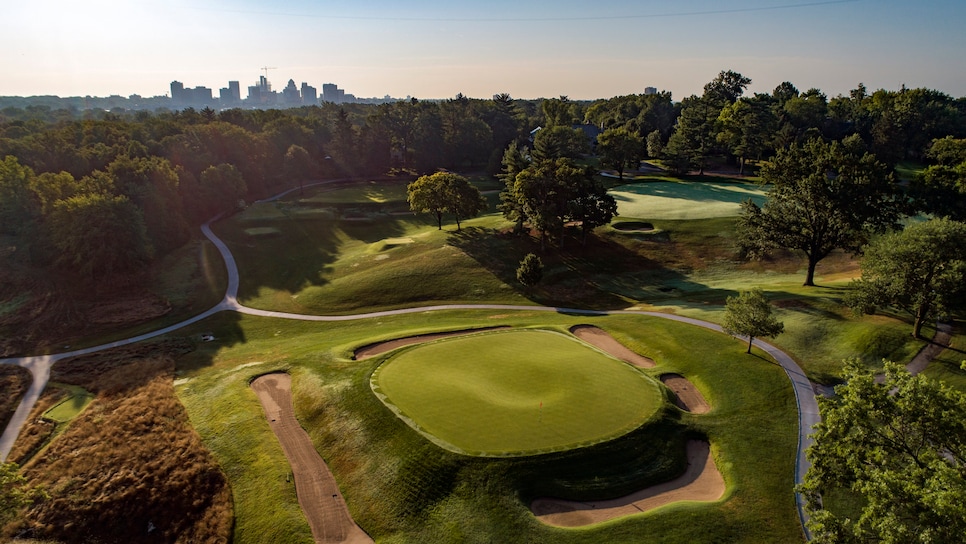 Andy Johnson/The Fried Egg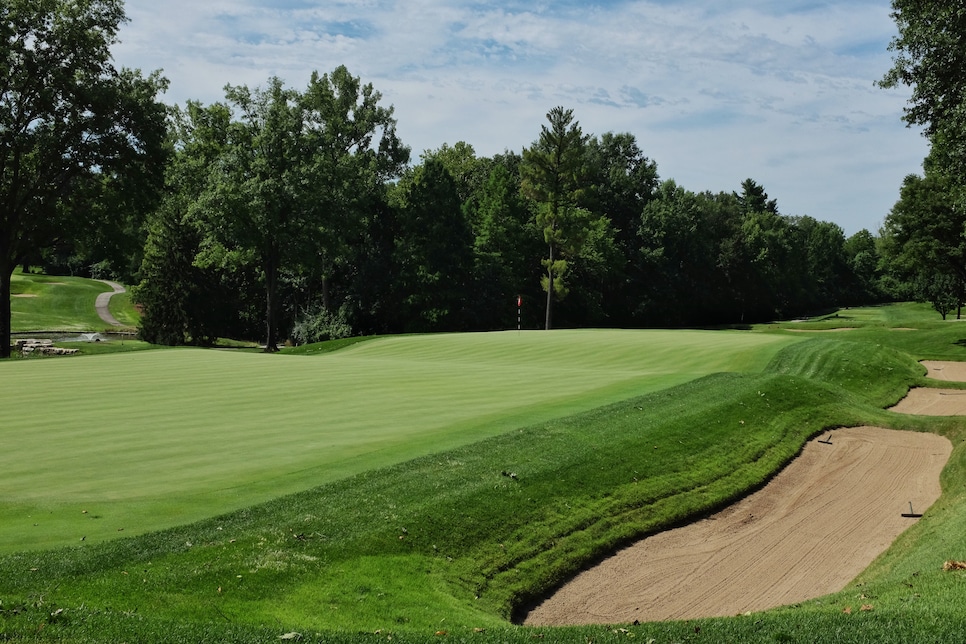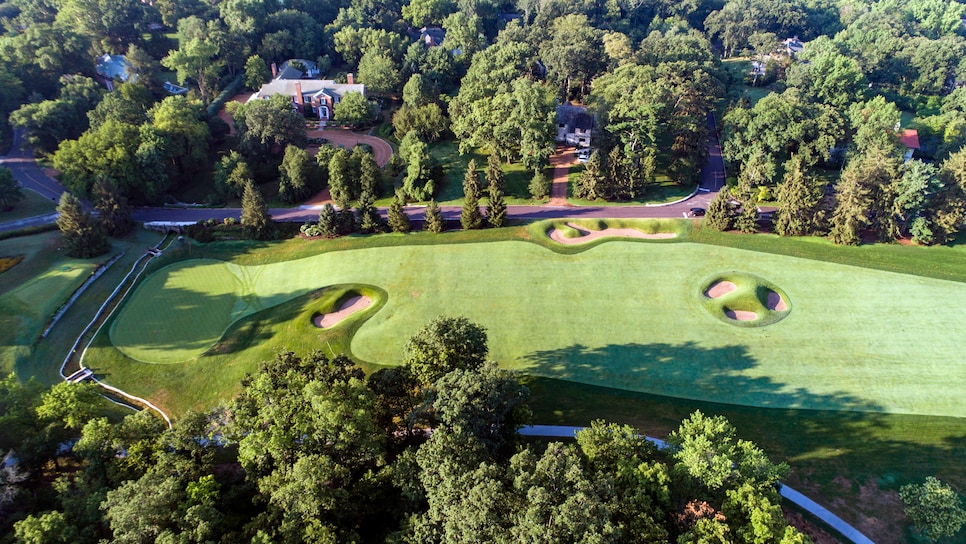 Andy Johnson/The Fried Egg