News
St. Jude: Berger wins first PGA Tour event
Talent and youth with a splash of swagger is a potent cocktail that staggered a formidable group of players at the FedEx St. Jude Classic on Sunday.
It was served up by Daniel Berger, another precocious member of golf's celebrated class of 2011, who impressively won his first PGA Tour event with Phil Mickelson, Dustin Johnson, Steve Stricker and Brooks Koepka in pursuit.
Berger, 23, closed with a three-under par 67 at the TPC Southwind in Memphis, Tenn., to win by three. Mickelson, Stricker and Koepka tied for second.
The victory was validation, of sorts, of the PGA Tour rookie of the year award he earned last season, not that it was necessary. Berger already was in the top 50 in the World Ranking (46th entering the tournament) and was always more likely to head up than down.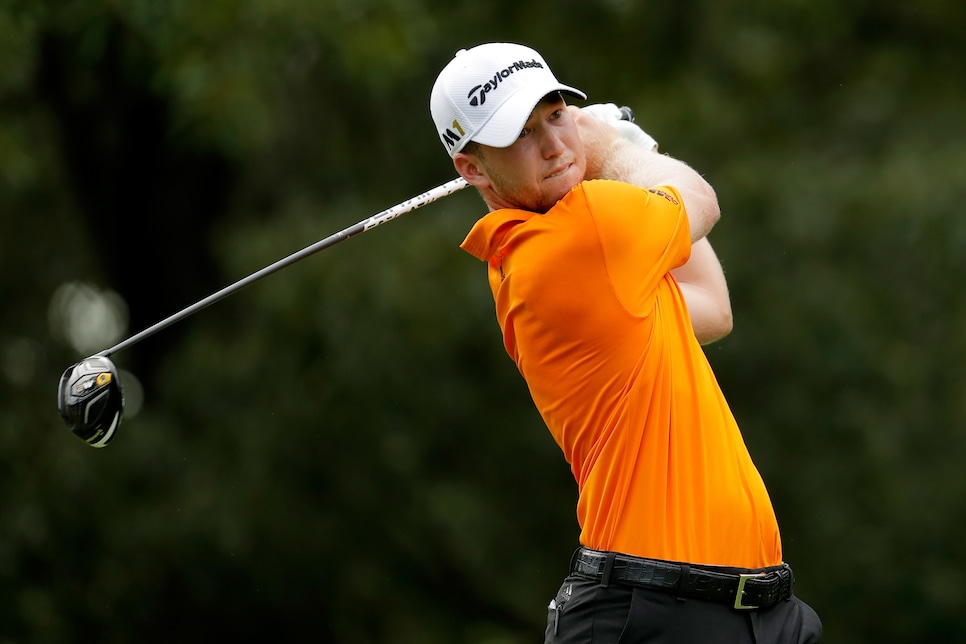 Berger came into the final round with a three-stroke lead that he surrendered early and reclaimed late with a fearless demonstration of quality golf under pressure.
Johnson made an early run, posting a seven-under par 63. Koepka made a front-nine run and pulled even at his seventh hole. Mickelson holed a 44-foot birdie putt at 12 to get to within one.
Each time, Berger responded, notably with an eight-foot birdie putt at 12, a 32-foot birdie putt at 14 and a 22-foot birdie putt at 15.
"I just think having a family with a background in athletics," he said, explaining where uncommon poise under pressure comes given his age. "I'm just a competitor. I got off to a terrible start today and just grinded it out and was able to get some putts to fall. And I'm just thrilled right now."
Berger is the son of a tennis professional, Jay, who twice played for the U.S. Davis Cup team and was ranked as high as seventh in the world. He was born in 1993 and graduated from high school in 2011, as did friends Jordan Spieth and Justin Thomas.
No one expects them to be the equal of Hogan, Snead and Nelson, who were all born in the same year, too, but it does bode well for golf for the next couple of decades.
As for Berger's swagger, well, he is confident enough to call Mickelson "Philip," as he noted on Saturday. "He says only his wife calls him that, that I can't call him that until I win on the PGA Tour," Berger said. "But I still call him that anyway. I don't care. It is what it is."
Berger can do so with impunity now.