The Loop
Sportsmanship is still alive: 7-year-old returns trophy after realizing scorecard mistake
For all you cynics that feel the world is going to shambles, this story will restore your faith in humanity.
In Spain, 7-year-old Yago Horno Mateo won a golf tournament last weekend thanks to a score of 50. However, when Yago got home, he realized he had actually shot 51.
But, instead of keeping quiet about the incident, Yago wrote to his local golf association.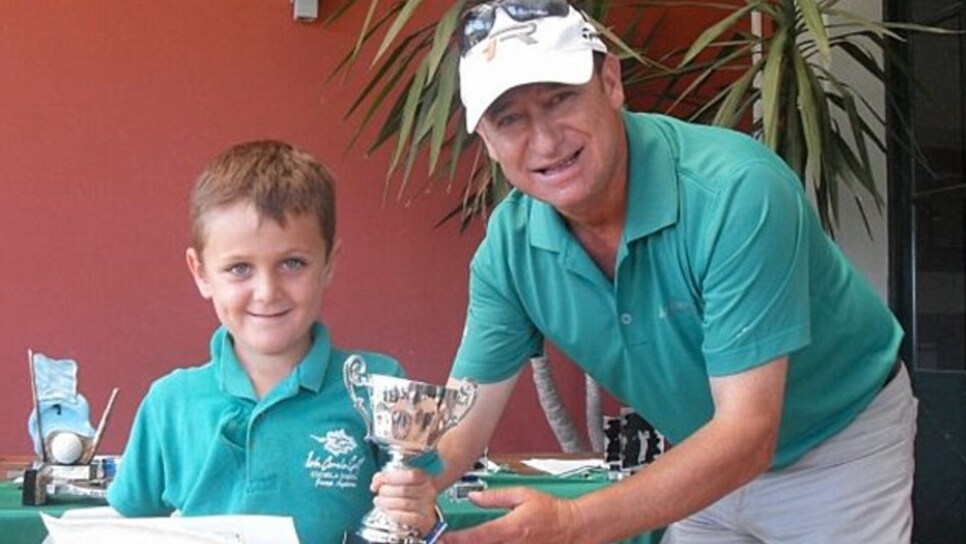 "My dad told me that to accidentally sign a card with fewer strokes is grounds for disqualification," the letter read. He explained the error and his desire to return the trophy so that it could "be given to the player who deserves it."
The local ruling body wrote back, praising the courage of Yago.
"We want to recognize this wonderful gesture of a player who, at a mere seven years of age, has proven to be a true gentleman," said the Royal Andalusia Golfing Federation. "He has already learned that the most important thing golf can teach us: Honesty and a respect of the rules and of your peers."