The Loop
Spieth or McIlroy? Choosing sides tough because 'both are thoroughly likeable human beings'
Stories of interest you might have missed…
It might be difficult to choose sides in the budding Rory McIlroy-Jordan Spieth because, as John Huggan writes in the Scotsman, "what both have in common is a breadth of appeal that covers the media, the commercial world, the fans and, perhaps most attractively, their peers on tour. Whatever is said about their qualities on the course, both are thoroughly likeable human beings."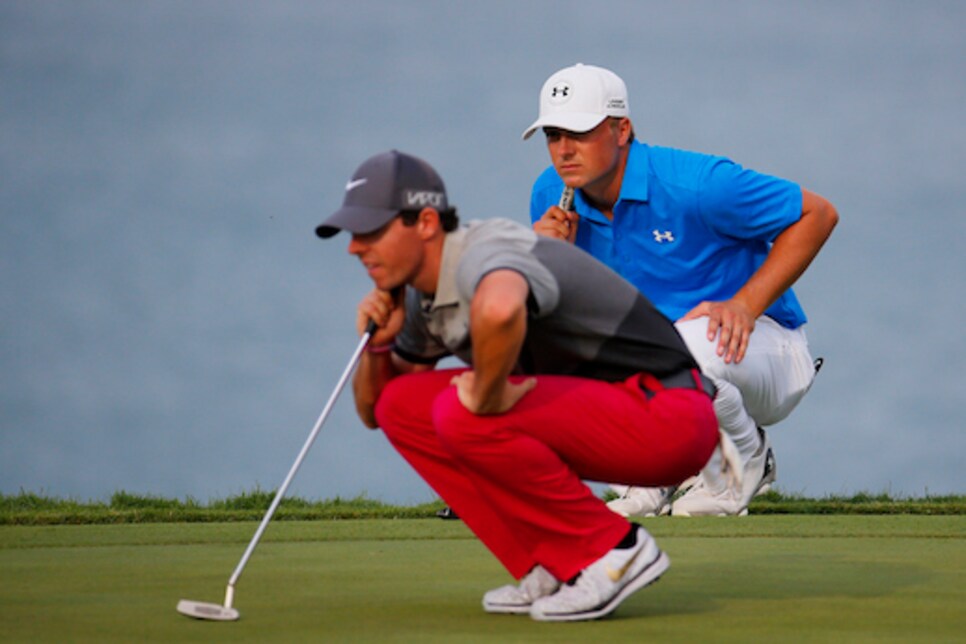 "There are times in sports when it's fun to root for the rogue…But sportsmanship isn't corny either. Having an earnest appreciation for someone else's skills, especially when you're still trying to kick their butt," ESPN's Kevin Van Valkenburg writes in this look at another side of Jordan Spieth. "And Spieth loves the concept of sportsmanship."
Joe Posnanski, writing for GolfChannel.com, argues in this story that what ails Tiger Woods is nothing more than age and that, "athletes always age faster than you think they do…People keep wanting to make this about some mystical thing in the desperate belief that Woods will someday turn on a switch and become great again. Well, people have been looking for that switch since a guy named Juan Ponce de Leon. Woods can keep practicing, keep adjusting, keep searching for his feels, keep trying to find the bottom of his swing, keep working on his alignment and all that but in the end, he's 40 now. This is who Tiger is now."
Wisconsin might not be the epicenter of golf, it only seems that way. The PGA Championship was only a beginning. The U.S. Open will be played there in 2017, at Erin Hills, and the Ryder Cup will be played at Whistling Straits in 2020. "It's unbelievable the amount of support that they give this tournament," native son Steve Stricker said in this story by Bill Glauber of the Milwaukee Journal Sentinel. "I see the PGA coming back here." Stricker said that after the 2020 Ryder Cup, he could envision another PGA Championship returning to Whistling Straits sometime between 2022 and 2025.