The Loop
Spieth doesn't win, but he doesn't disappoint, either
Good habits formed at youth make all the difference, the noted sports psychologist Aristotle once wrote, and Jordan Spieth has taken heed. He has a habit of turning up around the lead.
The level of consistency that Spieth has demonstrated stands out even among the best players in the world, but what sets him apart is his age: too young yet to legally enjoy a Kona Longboard Lager. Come back next year, kid.
Chances are good that he'll return a year from now as a 21-year-old, given the frequency with which he threatens to win. He did so again in the final round of the Hyundai Tournament of Champions on the Plantation Course at Kapalua Resort on Maui on Monday, before stalling on the back nine and surrendering the lead and victory to Zach Johnson.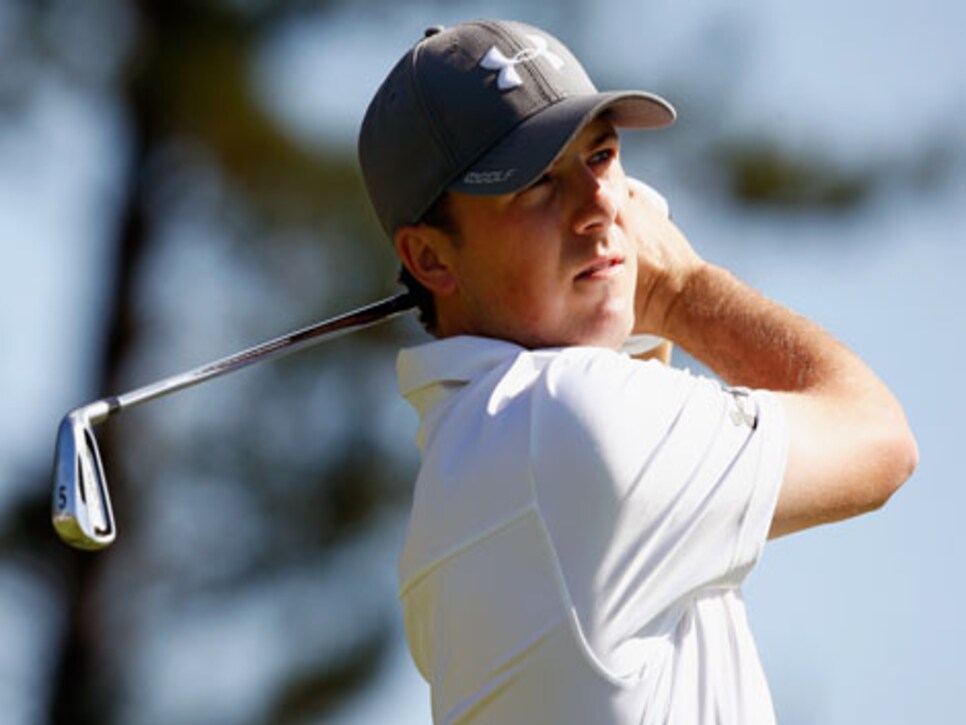 Yet he only enhanced his standing, representing the future of the game, and served notice that his talent leaves no room for a sophomore jinx. He finished second at Kapalua, a top 10 that continued the trend he established in 2013, his first full year on the PGA Tour. Spieth finished in the top 10 in nine of 23 starts, better than Phil Mickelson (seven of 24), Rory McIlroy (six of 16) and nearly as good as Tiger Woods (nine of 21) in their first full years.
It is an old pattern, according to Spieth's long-time instructor, Cameron McCormick, the director of instruction at Brook Hollow Golf Club in Dallas.
"Jordan's never really gotten that far off track," said McCormick, an Australian native. "One of the markers I look for is how good a player is, how stable his performances are over time. His entire junior career, he very rarely finished out of the top five or 10 in AJGA invitationals. To me that's a huge marker. He went to college and did the same thing."
It is a function, McCormick said, of Spieth's mental strength and a repetitive swing, despite its "idiosyncrasies that give the Johnny Millers of the world something to pick at and criticize. We've allowed him to develop these patterns with heavy priority with what the ball's telling us in terms of function versus some architectural or appearance we want to fit into it. We've let his fingerprint be his fingerprint."
Spieth understands it well enough that when it goes awry he has the ability to correct it on the fly. "Self-reliance would be a core desire or principal that I'd like to foster whether I talk to Jordan Spieth or an 18-handicapper I'm working with," McCormick said.
He failed to leave Maui with his second PGA Tour victory, despite leading or sharing the lead for much of the final round. He let it slip away from the fairway on the par-5 15th hole, where he was thinking eagle and settled for par, but not mediocrity.
As Aristotle also noted, "We are what we repeatedly do. Excellence, then, is not an act, but a habit."