The Loop
Spieth chases history out of sight of television viewers who ask why?
The most notable story in golf in this or any recent year, Jordan Spieth, continued on Friday morning, incomprehensibly out of sight of television viewers.
Only those with internet access were able to follow Spieth, who was part of the marquee group shown at pga.com and made a significant move up the leader board, claiming a share of the lead in his quest to join Ben Hogan and Tiger Woods as the only players to win three majors in a single year.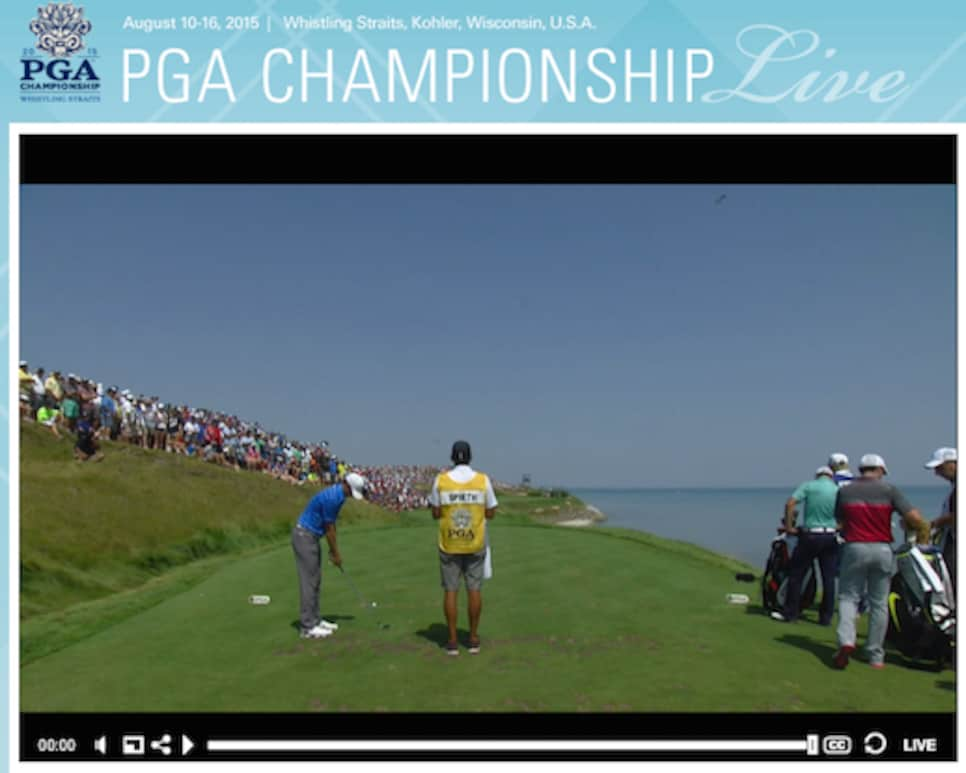 Moreover, those watching on pga.com did not have the opportunity to see David Lingmerth or George Coetzee, both of whom were either in the lead or tied for the lead at various point, but were not playing in the marquee group. And in the first round on Thursday, Dustin Johnson's round that put him atop the leaderboard was not available to either television or internet viewers.
Aggrieved fans took to the modern soap box known as Twitter to air their complaints. A sampling:
— Pasha (@positivelypasha) August 14, 2015 Couldn't watch the leader yesterday, can't watch the leader today...problem isn't the featured group, it's the lack of TV coverage in AM
The Masters gets similarly dissed, but the hierarchy at Augusta National Golf Club is going to do what it's going to do, which is to say that it's stubborn. As for the PGA of America, well, we'll give the last word to Tweeter Karen W:
I can't watch the #PGAChampionship live (on TV) right now, even though there are golfers on the course? It's 2015. How does this make sense?