Legends
Tour pro claims he used to smoke one cigarette 'per hole,' thankfully no longer does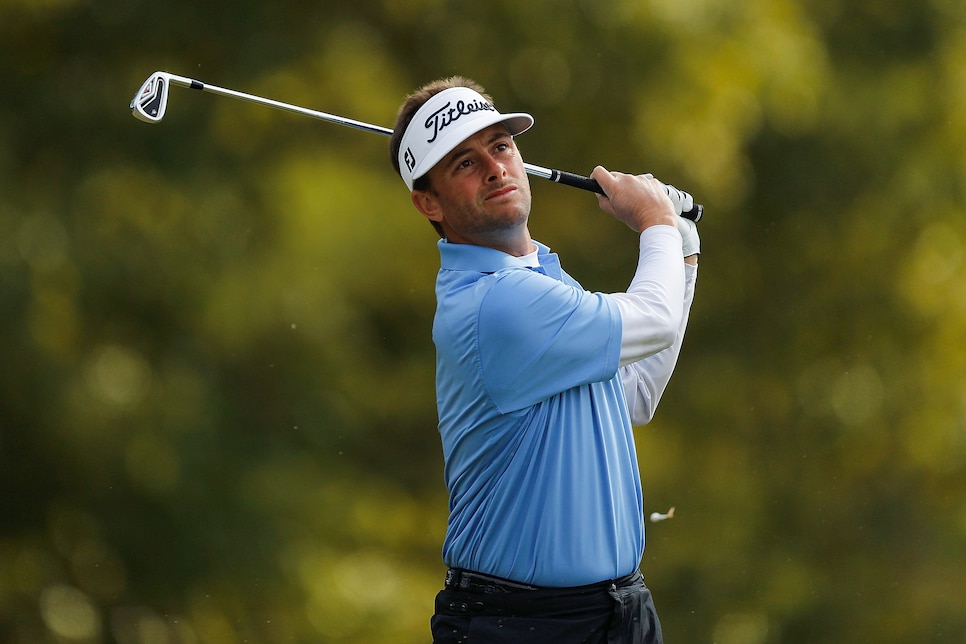 Despite making just three PGA Tour starts since October 2017, Spencer Levin remains one of the tour's great folk heroes. The last time he was truly in the mix at the 2017 Quicken Loans National, he had one of the great reactions to one of his own shots late in the round. It summed up the entire Spencer Levin experience.
It was moments like that that made Levin such a fan favorite, at least among hardcore fans. He's always been an emotional wreck during his rounds, which is something we all could relate to. Nobody lives and dies with each shot quite like Levin:
Moments like the one above are part of the reason Levin smoked cigarettes, a LOT of cigarettes. It calmed the nerves, and his cig-smoking was another one of the many reasons he's so beloved. Thankfully for his own health, he no longer does, but he revealed just how bad it was at times on a recent ForeThePeople podcast appearance. One of the hosts, JJ Killeen (John Peterson is the other) read a fan question to Levin that asked Levin "what was the most cigs you ever burned in a round?" Levin's answer made our lungs hurt.
"Dude, that's a good question," Levin said. "I don't know man, obviously I didn't count 'em, but I'm sure it was probably one a hole if I'm nervous. Maybe, on a par 5, maybe a couple sometimes. So, it was a lot. I don't smoke anymore, but it was kind of depending on the round and depending where I'm at, but I'm sure nervous ones, if I was playing well coming down the stretch, I bet it was one a hole."
Levin later added that it was "maybe a pack." Given there are 20 cigarettes in a pack, it most likely was. We doubt he was smoking 18 and saving the last two for later. What a savage. John Daly-esque, even.
Levin's full podcast appearance seems well worth the listen, especially if there are more tidbits like this cigarettes one, and like this Anthony Kim story:
Yeah, we're going to have to listen to this whole thing.