News
Sorenstam named Solheim Cup vice captain
In 2008, Annika Sorenstam's final year as an active player on the LPGA Tour, the long-time world no.1 was often asked if she'd consider becoming captain of the European Solheim Cup team sometime in the future. Sorenstam's answer was usually the same, along the lines of "sure, when the time is right." Well, it seems that time may be drawing closer. On Tuesday, the Ladies European Tour announced that Alison Nicholas, captain of the 2011 European Solheim Captain team, has picked Sorenstam as one of her two vice captains for the 12th edition of the biennial transatlantic throw-down, which will take place at Killeen Castle in Ireland (Joanne Morley of England was Nicholas' other choice).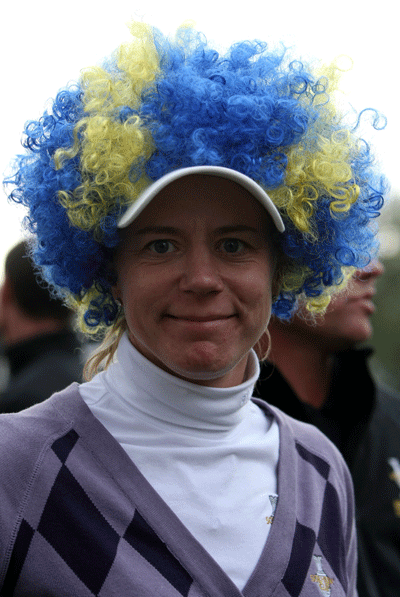 **"I was a little quiet on the phone when Alison asked me because I was totally surprised," said Sorenstam. "She asked me and I said, 'Could you give me 24 hours?' I knew my answer would be yes, but I wanted to make sure I could live up to her expectations with my schedule and fulfil my role properly. I called her back and said yes. Some of the highlights of my career as a professional have been at The Solheim Cup. That helped with my answer, but I would love to be a part of it. Now I can participate and help to bring the trophy back.
"I'm looking forward to being with the players again, not inside the ropes, but closer. I can help from past experience: the way I approached it, give a different perspective and provide an extra hand when needed. I can help with strategy with regards to course set-up, administrative roles and anything Alison needs help with. I'm just going to follow my orders!"