The Loop
Someone set up a Torrey Pines South Course Twitter handle -- and wrote Tiger Woods a funny letter asking him to visit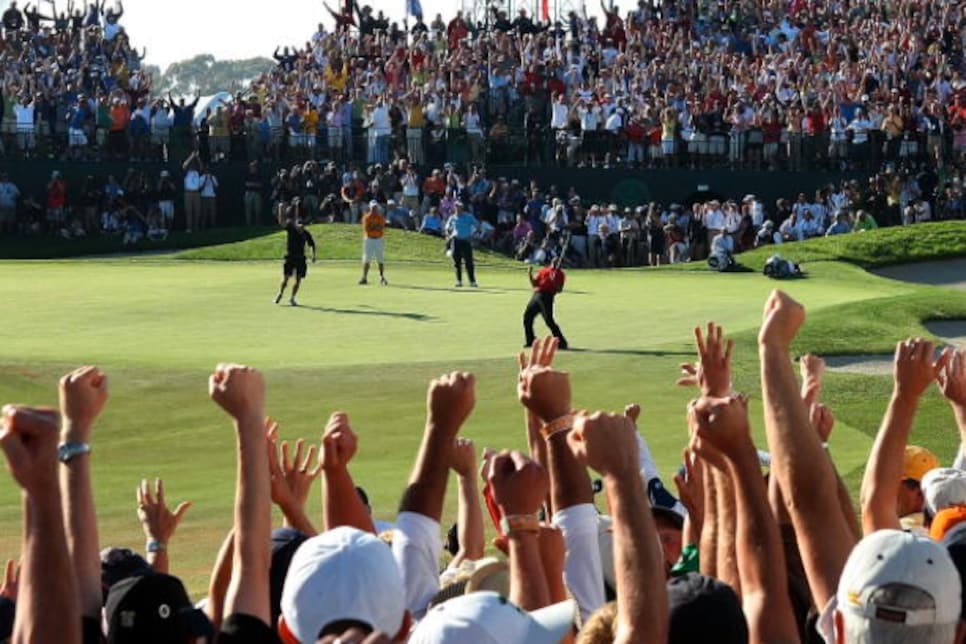 The biggest question following Tiger Woods' return to competitive golf at the Hero World Challenge is where will we see him next? Following his first tournament back, Woods told ESPN he would like to play a full schedule, but that it depends on his back. His agent, Mark Steinberg, hinted he could start his 2017 playing schedule overseas. And then there's the Farmers Insurance Open, which used to be Tiger's go-to event to kick off PGA Tour seasons.
Of course, any tournament would love for Tiger Woods to show up, and now someone has thought of a creative way to ask the 14-time major champ. On Monday, a Twitter account named Torrey South Course with the handle @TorreySouth was set up, and the following tweet/letter was posted:
No one in the Torrey Pines pro shop knew who started the account when reached on Monday afternoon. Torrey Pines' official Twitter handle is @TorreyPinesGCSD.
Woods famously won the 2008 U.S. Open at Torrey Pines on a broken leg. Before taking down Rocco Mediate on the 19th hole of a playoff that year, he had to make this birdie putt on the final hole of regulation:
As the letter mentioned, Woods has won seven other PGA Tour titles at Torrey Pines. Although, his last full round there in 2014 was a 79 and his last trip there in 2015 was cut short when he withdrew after 11 holes with a back injury.
Farmers Insurance Open tournament director Peter Ripa hasn't been as bold as whoever set up the new Twitter account. At least, not yet. He told the San Diego Union Tribune he's simply sent Steinberg a welcome back text. But a Tiger sighting in San Diego in late January is certainly on his mind.
"You can get a little intoxicated about a champion with 79 Tour wins," Ripa said in the story. "How romantic and dramatic would it be to have his 80th here? Your mind wanders."