The Loop
Some of the perks of making this year's U.S. Walker Cup team are pretty sweet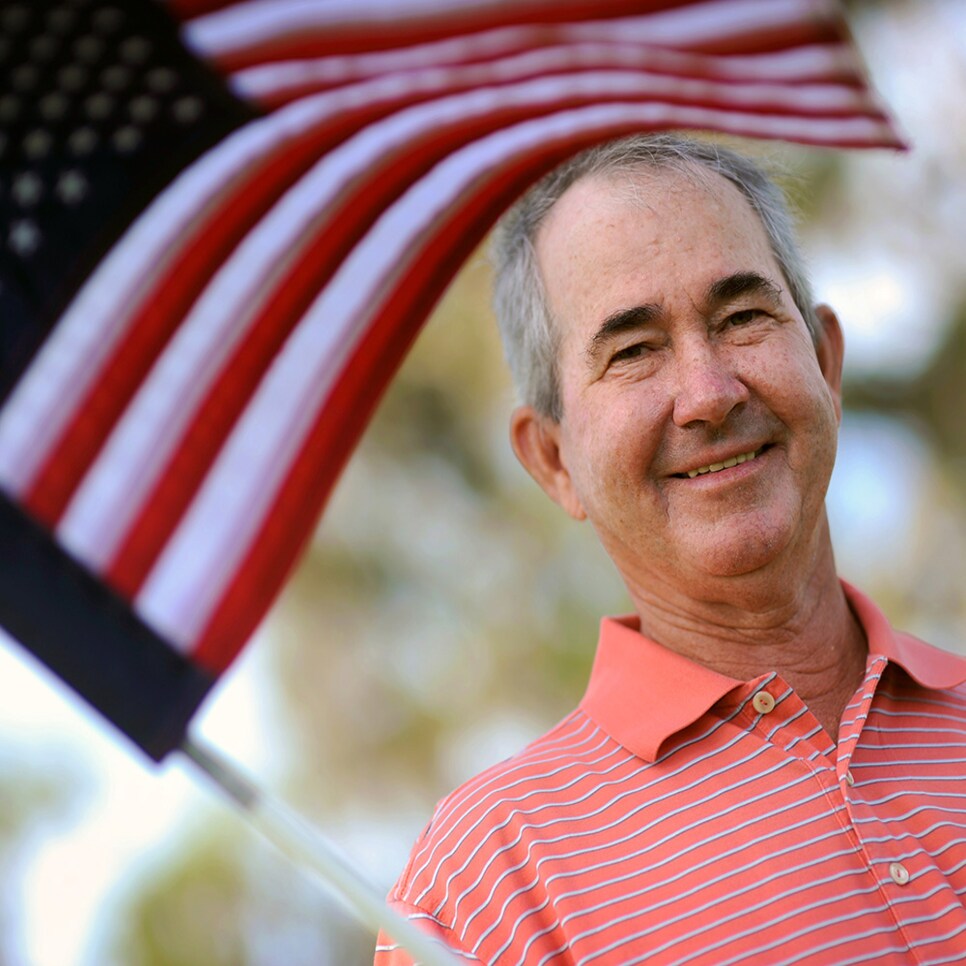 The primary motivation to make the U.S. Walker Cup team is obvious and compelling: to play for your country in the biennial matches and join the lineage of the game's great amateur golfers.
But what you might not know about being selected to the 10-man squad are the sweet perks that come with the honor, as the members of the 2015 American side have begun to learn in preparation for next week's competition at Royal Lytham & St. Annes.
During a conference call Wednesday morning, U.S. captain John (Spider) Miller revealed some of the fun the team has already experienced after getting all together for the first time since all 10 players were selected last week. Miller gathered his charges in Latrobe, Pa., last Thursday, where he handed out the assorted clothes and other Walker Cup logoed swag the players will need to bring to England. (Christmas in August is how I had a former Walker Cup player describe to me the moment with all the clothes and caps and putter covers and shoes and assorted merchandise was gifted.)
The next day, the team had the treat of touring Arnold Palmer's office in Latrobe, where they got to see his trophies and memorabilia on display as well as tour his equipment shed with all his old golf clubs. They then spent an hour meeting with Palmer himself, who allowed the players to ask anything and everything of the King.
"The kids, their mouths were open and hanging on every word," Miller said. "He talked about things from his playing days to things they should do in their careers. He covered things such as, you know, if you're going to give an autograph, you take your time and sign it legibly, to how you play and he talked about his experiences, it could not have been better."
After a practice session at nearby Laurel Valley Golf Club, the team had dinner with Palmer and his wife, Kit. With Miller known by the nickname Spider, as a team-building exercise each player was given their own personal nickname from Palmer himself.
Miller says the nicknames will remain private for the time being. "I will tell you at the end of the day, they have a nickname given toe them by Arnold, and I expect maybe one or two will stick."
The players returned home after one final day of golf at Latrobe on Saturday, but will meet regroup on Thursday for another once-in-a-lifetime experience before heading over to England this weekend. The entire team travels to New York City tomorrow for dinner at the famed Links Club in Manhattan. On Friday, they will visit the 9/11 Memorial and then get a chance to ring the closing bell on the New York Stock Exchange, before flying over to Manchester to get practice rounds at Hillside and Royal Liverpool before beginning formal practice at Lytham next Monday.
Yeah, makes me wonder why I wasn't practicing more in my youth.