The Loop
Some genius just won the 2020 Madden Bowl with TRESS WAY at quarterback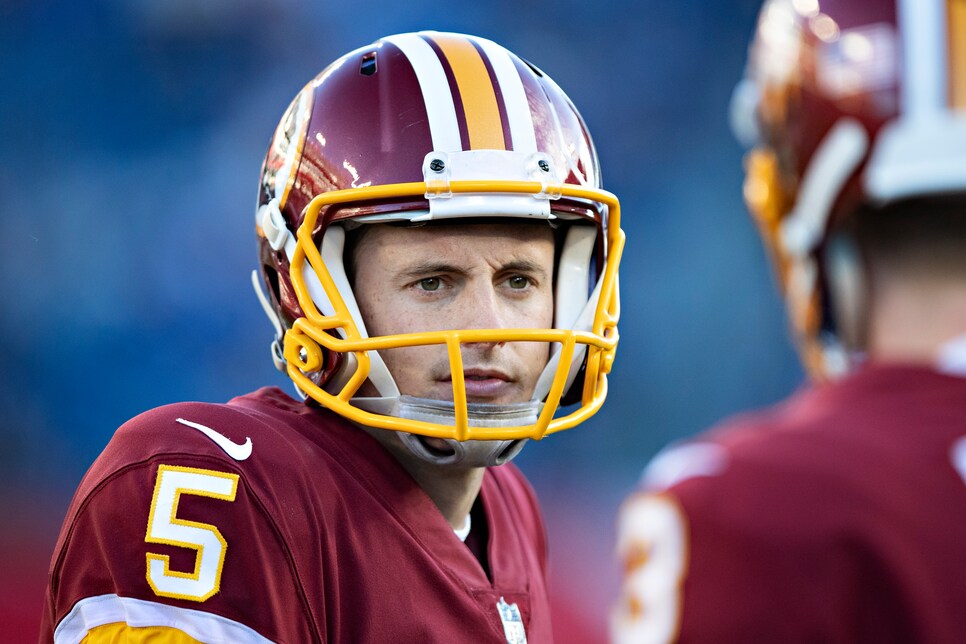 Football is littered with underdog stories. Namath. Rudy. Brady. The 2007 New York Giants. The list goes on and on. Hell, the sport itself was once a plucky upstart, as unfathomable as that is to believe in the year 2020. But while the pantheon of upsets is certainly crowded, it's time to make room for one more:
Professional gamer Raidel "Joke" Brito, who this weekend won the 2020 Madden Bowl and its $65,000 purse with Redskins PUNTER Tress Way at quarterback. Sorry Flutie. We're going to have to move your bust to storage.
Utilizing Madden Bowl's salary cap system, the New Jersey native assembled his own championship roster using the money he saved on the quarterback position to invest in defense and the running game, with a backfield led by Chicago Bears legend Gale Sayers. But if you thought Tress Way, an amusing nod to a now-infamous Stephen A. Smith gaffe, under center was certifiably insane, get this: Brito didn't run a single passing play the ENTIRE TOURNAMENT.
Somewhere a Big Ten strength coach just took a cold shower.
Despite the against-all-odds nature of victory, however, Brito's blanking of Daniel "Dcroft" Mycroft 17-0 in the final (just the second shutout in Madden Bowl championship history) didn't come out of nowhere. Over the course of his career, Brito has made upwards of $200,000 playing competitive Madden, including appearances in 11 major EA tournaments and multiple Madden Bowl Final Fours. This year alone, he finished fifth, third, and third in the build-up to Madden Bowl. But Brito had never broken through in the big game . . . until Tress Way came along, that is.
For his victory, THE GREATEST ALL TIME IN THE HISTORY OF ANYTHING, Brito also received the Madden Championship belt, a 12-pound behemoth featuring a 24-karat gold plate with over 700 Swarovski rhinestones. Folks, let us say this once and for all: We couldn't make any of this up if we tried.