The Loop
Soccer coach unleashes a tirade for the ages against reporter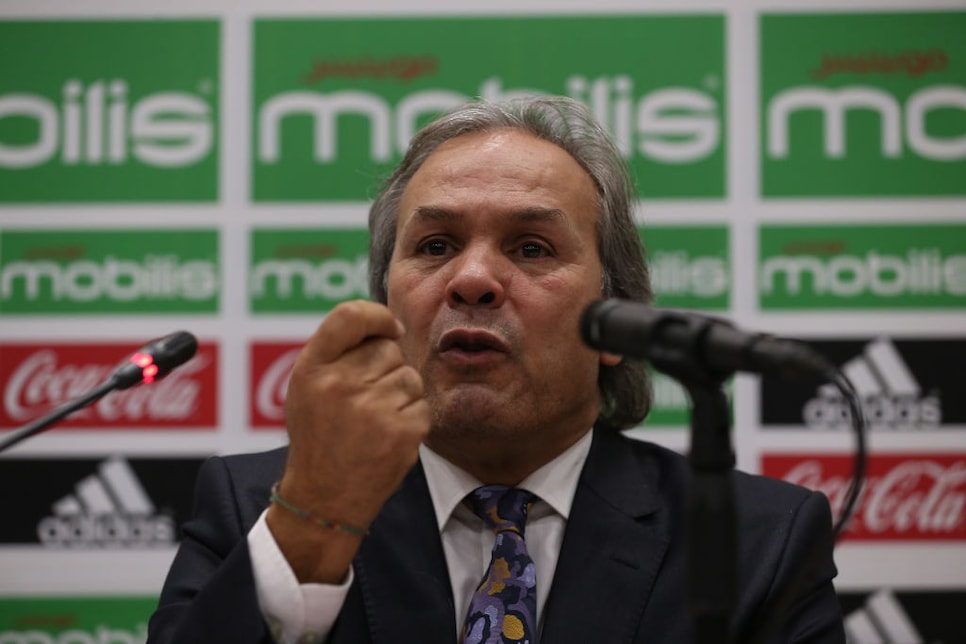 Dennis Green. Hal McRae. John Chaney. Jim Mora. No other context is needed to know these names are in the pantheon of coaching meltdowns. This week, they welcomed another all-time tirade to the club, courtesy of Rabah Madjer.
Madjer, manager of the Algerian national soccer team, was at the podium with star Riyad Mahrez following the squad's 3-0 victory over Central African Republic. A reporter tossed Mahrez a question regarding sloppy play, a question that incited Madjer to do his best Mike Gundy impersonation:
By the way, this was after a win. Lord knows the wrath Madjer will rain down following a loss.
The best part? Madjer has only been on the job for a month. Props to him for defending his player, but we're guessing this won't be the last time his fury is illustrated for our delightful consumption.