The Loop
So much for chemistry issues: Bubba Watson joins U.S. Ryder Cup team . . . as a vice captain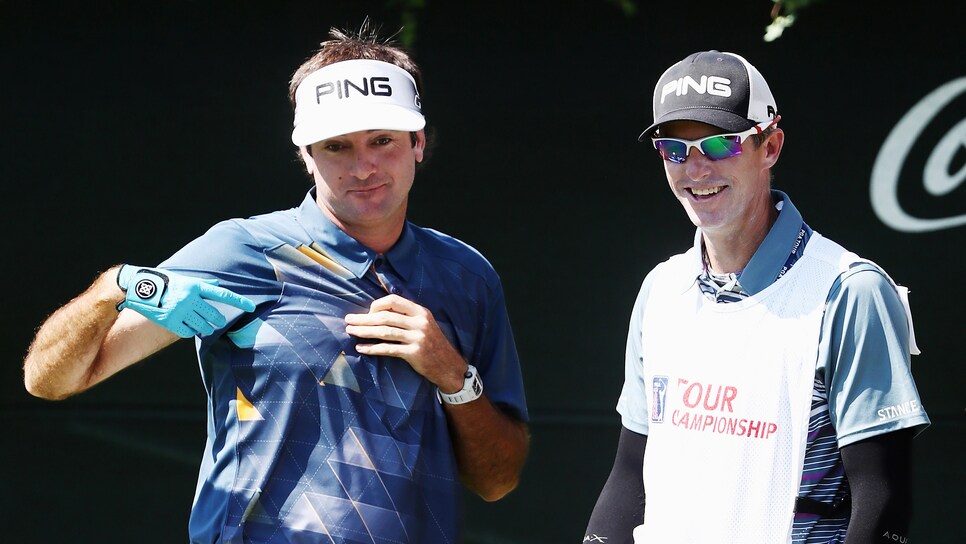 The narrative that chemistry issues were what left Bubba Watson off the U.S. Ryder Cup had a gaping hole poked into it on Monday when Davis Love III named Watson a fifth vice captain.
By one theory if Watson was polarizing enough to be left off the team, he'd spend the matches stewing from his couch. But even before Ryan Moore was tapped ahead of him on Sunday night, Watson had been unambiguous in his desire to be part of the team in any way, and Love ended up taking him up on the offer.
"Bubba Watson [was] obviously disappointed not to be on the team," Love said on Monday. "But as our team has really bonded together over the last couple months, Bubba has offered a couple times to come and be one of our assistant captains. I told him we had an extra red cart and we'd love to have him. So he's back at the hotel trying to get his clothes fit and get ready for assistant captain duties much like Jim Furyk.
"With the addition of Bubba, we've got quite an interesting group of assistant captains. I think when we started talking about this year's Ryder Cup, we felt like we needed experience with our assistant captains. We needed some former captain experience and some possible future captain experience. Obviously Bubba rounds that out; major-championship experience, Ryder Cup experience, on our side. We've got a great mix of guys that think differently, obviously."
With Watson being the seventh-ranked player in the world and a two-time Masters champion, his absence when Love made his first three selections of Rickie Fowler, Matt Kuchar, and J.B. Holmes was conspicuous. Moore's solid play in losing in a playoff to Rory McIlroy in the Tour Championship (where Watson finished T-10) made Moore the natural fourth pick, but Watson still wanted in.
"I called him and told him that I was going a different direction again, and he immediately said, 'I still want to be a part of this team, if you'll have me,' " Love said. "Incredible gesture. When I told the team members and assistant captains that were there last night, we were still in disbelief."