The Loop
Smylie Kaufman helps flood victims and fortune smiles on him at Deutsche Bank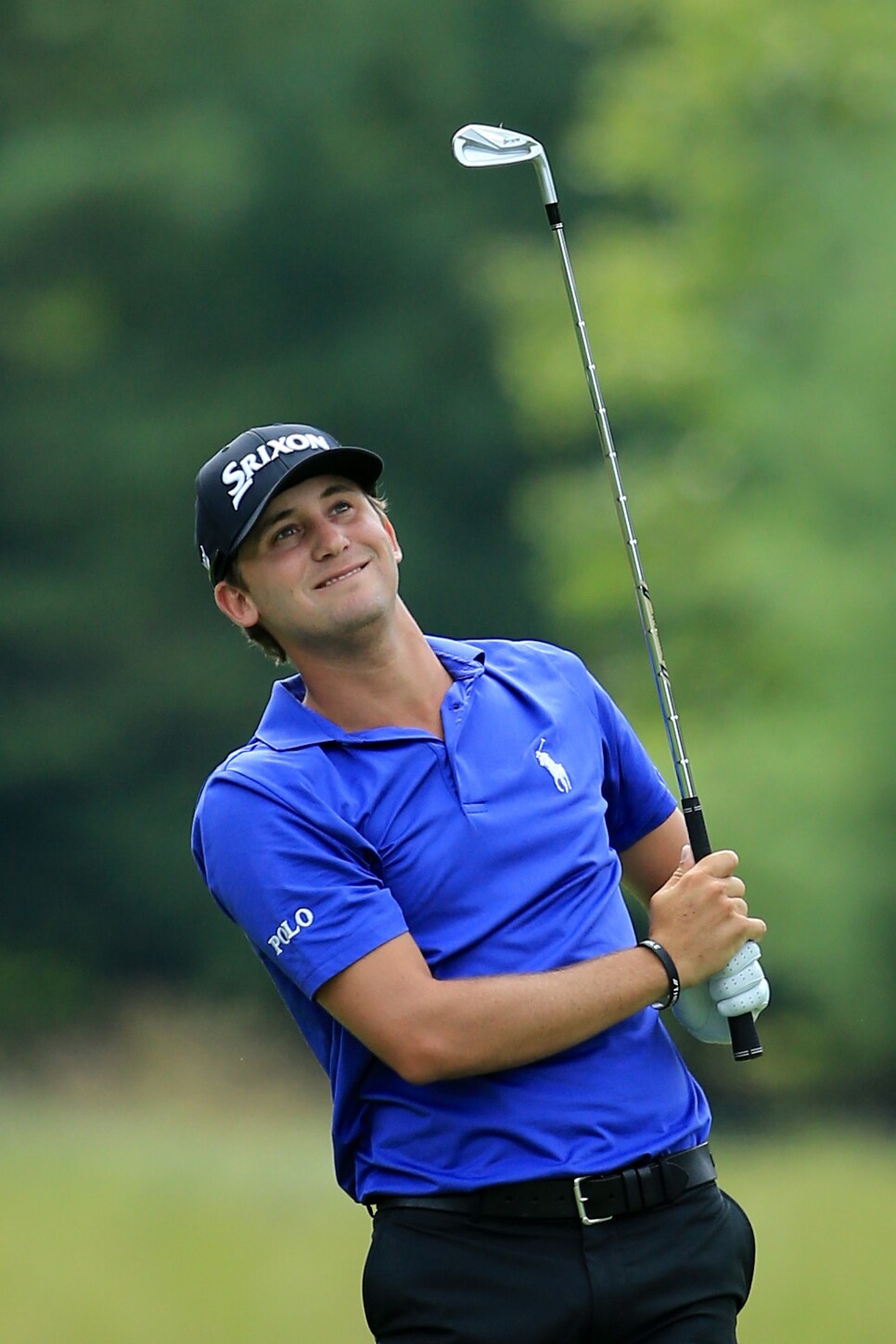 NORTON, Mass. -- The golf gods giveth and the golf gods taketh. Perhaps they're in a charitable mood this week because of Smylie Kaufman's own good deeds.
The affable 24-year-old rookie out of LSU wanted to do something to help the victims of last month's Louisiana floods that destroyed or damaged nearly 150,000 homes and killed 13 people in the worst natural disaster in the U.S. since Hurricane Sandy in 2012. So on the eve of last week's tournament Kaufman had ribbons distributed to players to raise awareness and left a golf bag in the locker room for his peers to sign that he planned to auction off on eBay to raise money for relief efforts.
Word filtered out and before he could even get the bag online someone called Kaufman's grandfather wanting to donate $50,000. Kaufman decided to send him the bag.
"It's been very difficult for the folks down in Louisiana," Kaufman said Saturday from the Deutsche Bank Championship. "They had unbelievable amounts of flood issues in houses and people homeless. You know, it's affected everybody down there."
The last couple of months on the golf course haven't been easy for Kaufman, either.   He arrived at TPC Boston having missed his last four cuts and eight of his last 10. His final-round 61 last October to come from seven back to win the Shriners Hospitals for Children Open in Las Vegas, and his being one back going into the final round of this year's Masters just a stroke off the lead seemed like distant memories.   Dealing with a wrist injury for much of the summer and playing courses he'd never seen before, Kaufman struggled to be consistent.   Fast forward to Saturday.   Kaufman made four birdies and an eagle in the first five holes, went on to shoot 66 and is suddenly in contention just two strokes off the lead with two rounds to go.
"I've been trying to play too perfect and just playing not the golf that I normally play," Kaufman said. "A little bit of search mode this summer just with some injuries and got into bad habits.
"For me, it's just been about the last week or two, just going back and playing golf and trying to learn how to score again and just trust myself, and when things go wrong, just try to have fun with it. There were a lot of scenarios today where I was in some bad spots but I was able to kind of hunker down and get some good pars on the back."
Helping folks in Louisiana out of much more serious bad spots has been on his mind, too.
After next week's BMW Championship, Kaufman and other LSU golfers on tour -- David Toms, Andrew Loupe, John Peterson -- will go down to the Bayou state and pitch in.
"Just try to help everybody get back on their feet as much as I can," Kaufman said.
In return, maybe the golf gods will keep smiling on Kaufman, too.