Short Game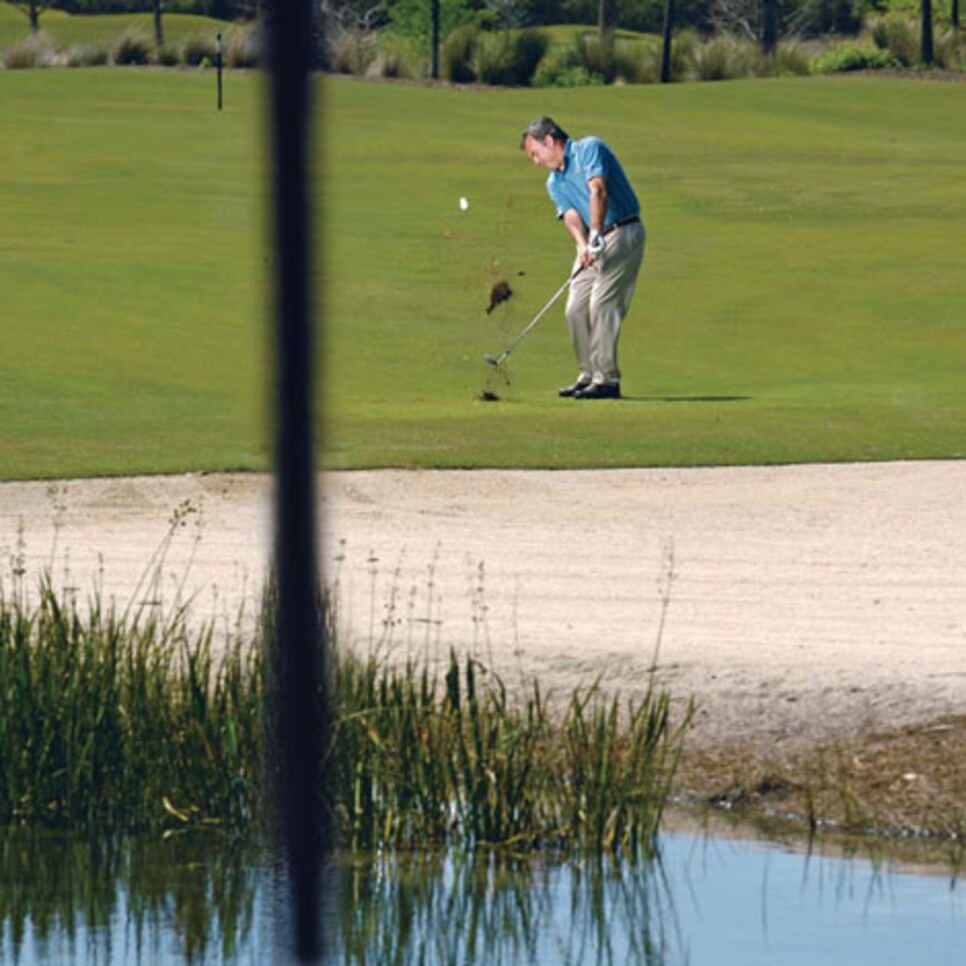 PITCH TIP: To loft it over water, move your hands, belt buckle and chest through in unison.
If you're feeling a little queasy about hitting that half-wedge over water, you're not alone. Even good players fear this shot. Try my technique.
First, and most important, there's a mental aspect here that you need to address. As you take your setup, try to block out thoughts of dumping the ball in the water. Focus on the green, not the hazard, then look back down at the ball. As you get ready to swing, the only picture in your mind should be the green complex.
The second part of the technique is mechanical. Remember two things: (1) Keep your body turning through the shot, and (2) extend your arms. Feel as if your hands, belt buckle and chest are moving in unison toward the target. Keep your arms in front of you to avoid making a scooping motion to get the ball up. Hit down on the ball (don't be afraid to take a divot, as I'm doing here) with an accelerating motion.