Short Game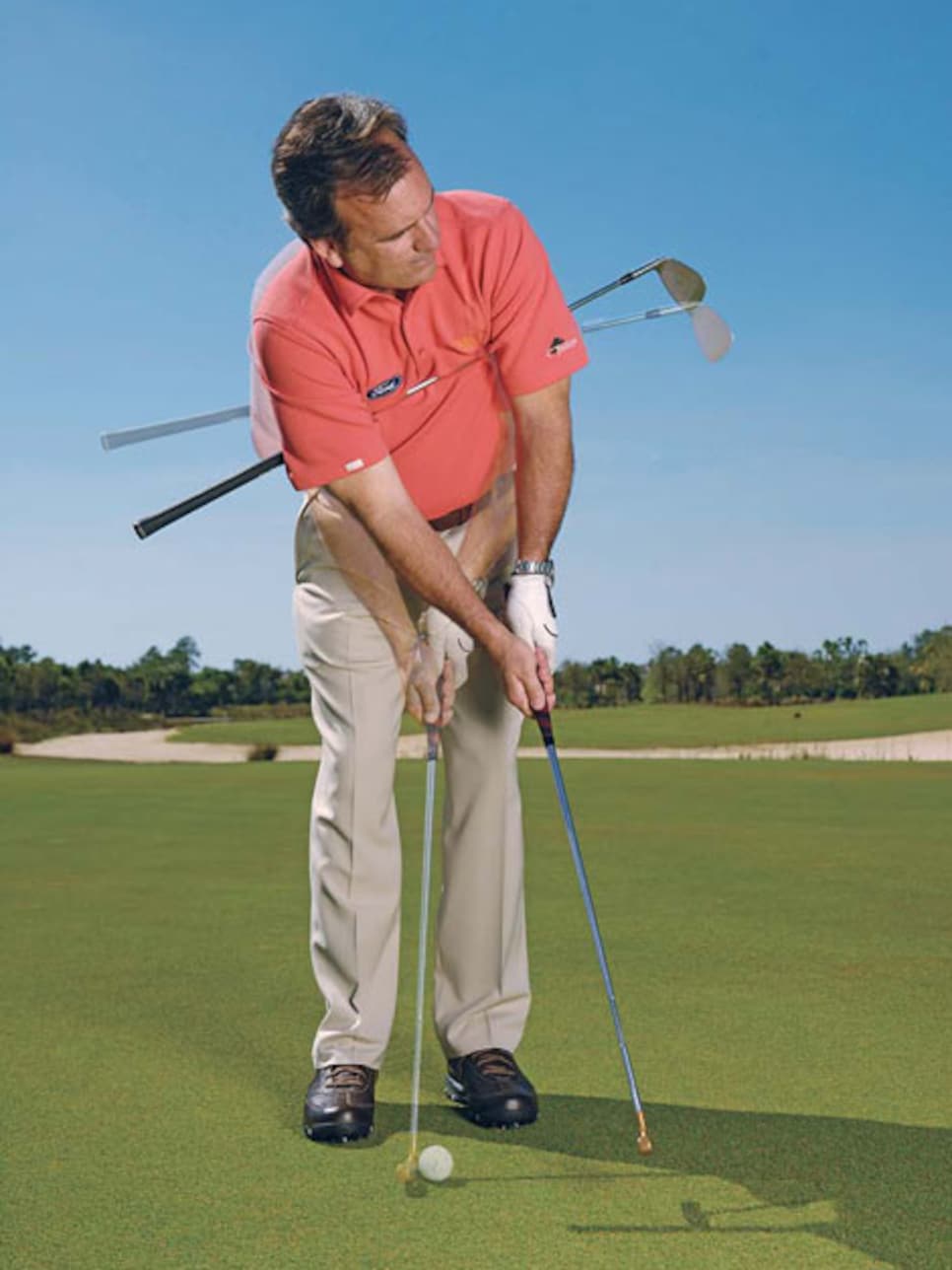 Practice with a club under your arms to make your shoulders, arms and putter move in one fluid motion.
When you're standing over a putt you have to make, the last thing you should be thinking about is mechanics. You want to concentrate on line and speed. The best putters have developed strokes that require little mechanical thought. If you don't have that kind of time, try this drill.
Place a club under your arms, and then hold it there as you grip your putter and set up to a ball. To get the ball to the hole with the club under your arms, you have to move your shoulders, arms and putter as one unit -- that's the key to an effective stroke. This blending of the different parts gives you more sensitivity in your hands, because it promotes lighter grip pressure. And that equates to better feel.
A side benefit: The shaft under your arms also helps you check your shoulder alignment.
Ranked No. 8 by his peers among Golf Digest's 50 Greatest Teachers, Rick Smith is based at the Treetops Resort near Gaylord, Mich., and Tiburón in Naples, Fla. View more tips from Rick Smith.