The Loop
Six things that happen when you go to the grand opening of Trump National Ferry Point
We were on hand for the grand opening of Trump National Ferry Point. Here are six things that happened:
1. The parks department gives you a history lesson about the land the course is built on. This particular section of the Bronx was once a landfill. After a few decades of back and forth, they've finally converted what was once a mess, into a golf course. (No one is quite sure how much money it actually took to make that happen. The closest answer? A ton.)
2. You get to play links golf. With the sloping fairways, fescue growing on mounds all over the course, and wind whipping off the East River, you could've thought you were in Ireland -- if Ireland had 90-degree days and a view of the Manhattan Skyline.
3. You see the Trump helicopter, along with the rest of the family. Ivanka even hit a tee shot in heels. #impressed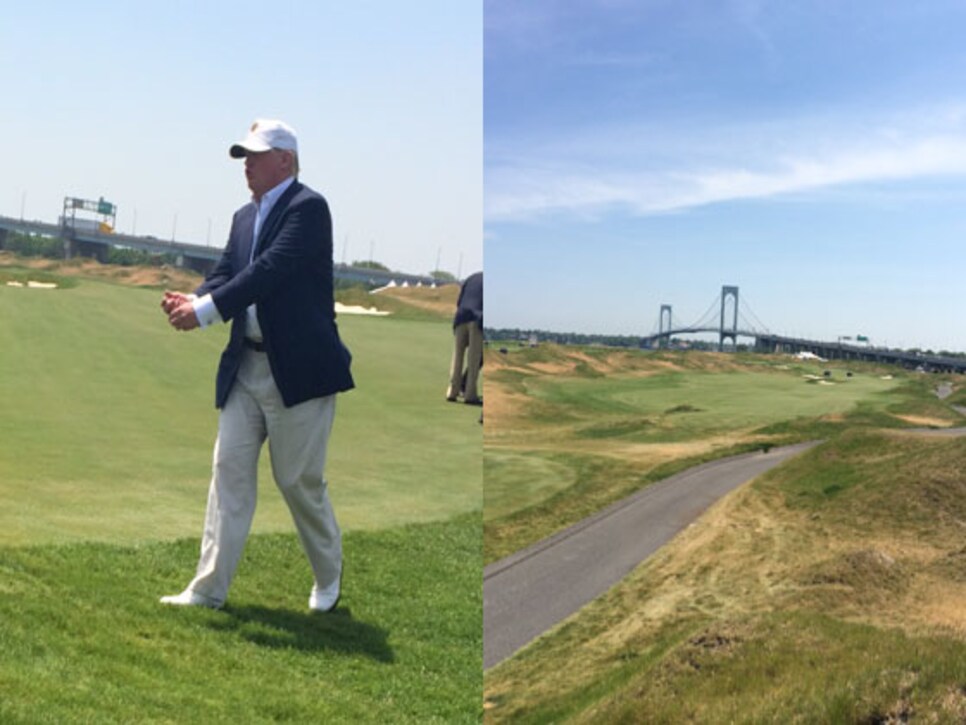 4. Jack and Barbara Nicklaus, show up -- as modest and lovable as ever. I had never met Jack before, and I fan-girled, as expected. And he was awesome, as expected.
5. You get to see a sense of community. In a city of millions, it can be easy to lose the camaraderie that comes with being a part of an active community. The course hired 60 Bronx residents. Everyone working there knows each other, and knows that the course they're working at is something unlike anything the Bronx has seen.
6. Views! There are views of the East River, the Manhattan skyline, and both the Whitestone and Throgs Neck bridges from multiple spots on the course. But the best is coming up 18: When you're hitting in, the green feels like it's tucked under the Whitestone.