The Loop
Six additional Masters traditions we'd like to see happen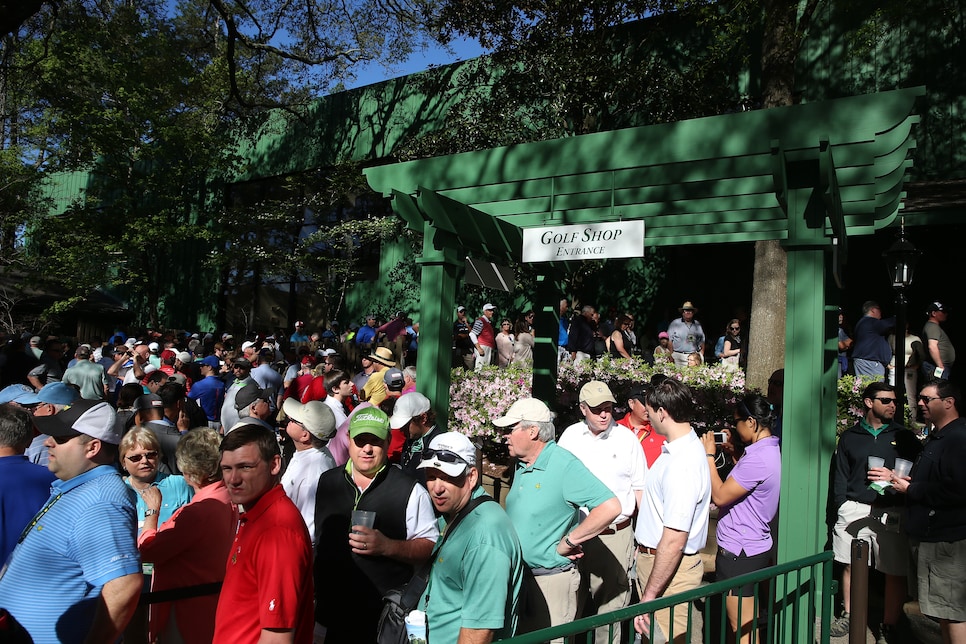 You often hear the Masters referred to as a "tradition like no other," but really it's a bunch of traditions jammed into one eventful week. Start anywhere: green jackets, the Par 3 contest, ceremonial tee shots, separate housing for amateurs, and special locker rooms for champions.
Here's where you probably expect us to be lobbying for fewer traditions. Actually, no. We want more! And in the interest of spicing up the season's first major, we're even suggesting a few ideas that might stray from the understated intent of Bobby Jones' annual invitational.
1. The Masters winner gets a shopping spree in the Masters souvenir shop
Sure, you get a green jacket. But what about every aunt, uncle, neighbor, and local dog catcher bugging you for Augusta National-logoed swag? Add this to the winner's take, and you can guarantee the leaders will be grinding even more over those three-footers on the back nine Sunday.
2. Broadcast rights are decided by an Ultimate Fighting death match between network executives.
It's true, CBS seems to have a stranglehold on Masters rights, and rightfully so given the network's tasteful coverage every year. But as they say, a little competition can be good for everyone. And we'd love to see just how far some Fox VP is willing to go to get Joe Buck and Zinger into Augusta's 18th tower.
3. Each year one pimento cheese sandwich has a golden ticket which features an invite to be an Augusta National member.
The Masters loves an underdog story. Larry Mize, Billy Joe Patton, the list goes on. Now imagine Frank, the night manager at the Aiken (S.C.) Wendy's, getting the nod for his own green jacket and a tee time the following Wednesday.
4. The winner of the Par 3 contest gets to start the real tournament at five-under par
The reason no winner of the Par 3 goes on to win the actual tournament is because one thing has nothing to do with the other. Now there is! Put some real stakes into this Wednesday exhibition and those adorable pint-sized caddies in white jumpsuits sure as hell better know how to read putts.
5. The 36-hole leader gets to pick the Halfway House menu.
Wait, is there even a Halfway House at Augusta National? Well, there should be. And there should be some type of prize for all those guys who string together a couple of promising early rounds and inevitably implode on the weekend. You'll have a lifetime to lament what could have been had you prevailed on Sunday. But at least your tuna salad recipe will finally get the attention it deserves.
6. The last-place finisher is invited to the Butler Cabin closing ceremony so he can be publicly shamed.
We get it, the guy probably feels bad enough. But on the other hand, what better way to make sure the guys well out of contention still give it their all? We're not saying he has to answer any questions. Maybe he just sits there in the corner, slowly simmering like a 7-year-old in a time-out.
We realize these ideas will rightfully never see the light of day won't be universally embraced, but for all of its traditions, Augusta National is always open to improving its product. Give it some time and we're confident these ideas will seem even more ridiculous gain traction over time