News
Sirak's Carnoustie Notebook
CARNOUSTIE, Scotland - Suzann Pettersen sat behind the microphone at Carnoustie Golf Links on Tuesday still looking drained from the terrorist tragedy that had devastated her homeland. A day early, the streets of Olso were overwhelmed with people as Norway mourned the senseless murder of dozens of mostly young people. "It's still heartbreaking," she said with solemn defiance.
For Pettersen, there was no question that the Ricoh Women's British Open is where she is supposed to be this week -- where she can do the most good for her country. "You just go out there and fight for your friends at home," she said after cleansing her mind with a deep sigh. "It's kind of our 9/11 because of the size of our country," she said.
Sporting  events were called off in Norway and Pettersen said she was told that Friday night the bars and restaurants were shuttered as families shared their sorrow behind closed doors, watching as horrify news reports came in.
Petersen was eating lunch after the second round of the Evian Masters last Friday when her parents, Axel and Mona, broke the news to her. "They said they had something bad to tell me and I thought it was about someone in the family," she said. She knew no one personally who was killed in either the Oslo bombing or the shooting at an island youth camp.
"It doesn't matter," Pettersen  said. "One loss is one loss for all of us. When I went to bed Friday night it was 13 dead and when I woke up Saturday morning it was in the 90s. Breakfast did not taste very good." The death toll was later revised downward to 76.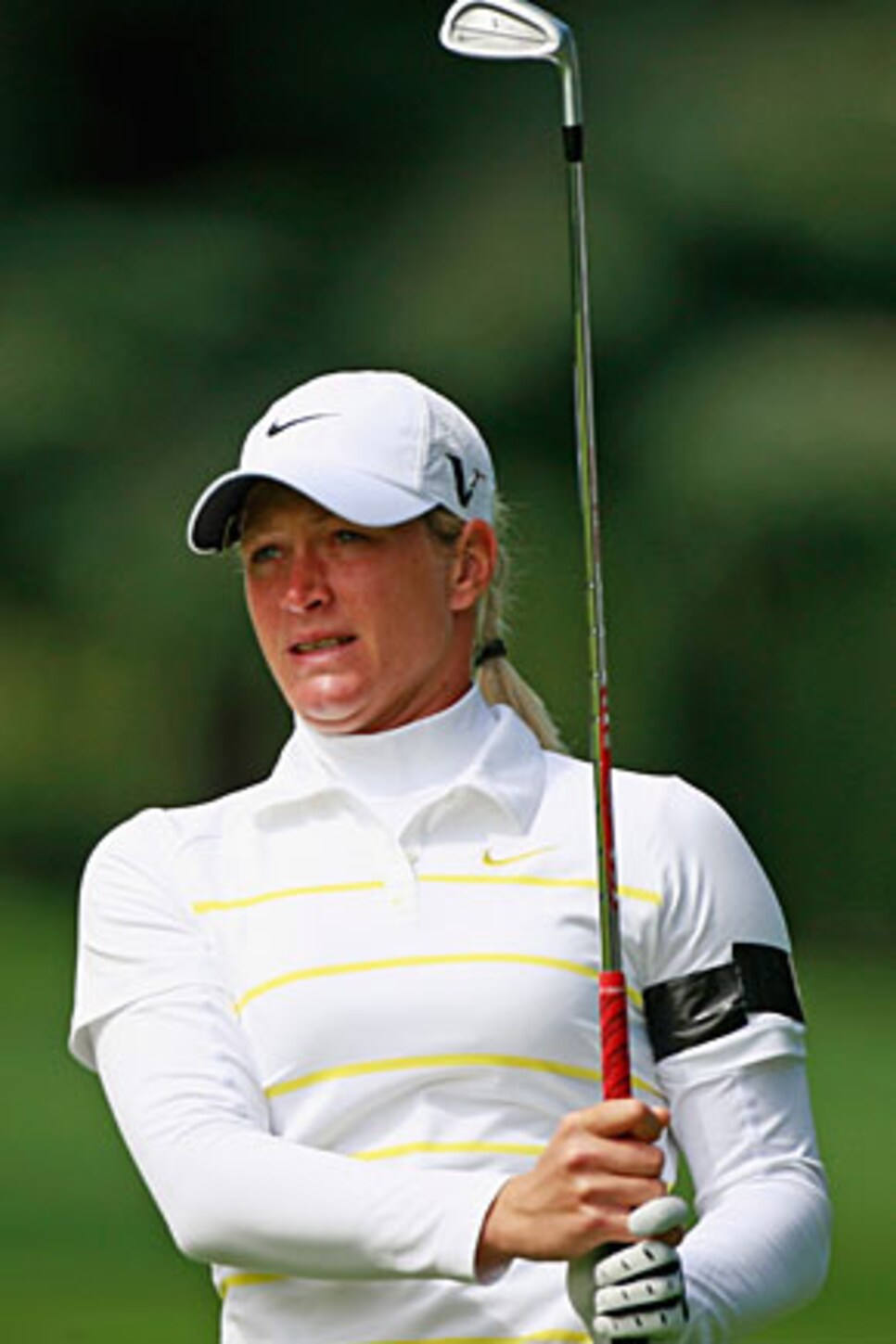 Wearing a black armband and playing with a heavy heart, Pettersen shot 69-68 on the weekend at Evian to finish T-6, four strokes behind winner Ai Miyazato.
"Yesterday, there was supposed to be a parade in Oslo, but 150,000 people turned out and there were too many people for a parade so they had a concert," Pettersen said, speaking with evident sorrow mixed with an intense pride for her homeland. She shook her head and said: "150,000 people in a city of 500,000 -- barely."
Last week, Miyazato made it clear her victory at the Evian Masters was for the people of Japan, devastated earlier this year by an earthquake and tsunami. Don't be surprised if Pettersen pulls off a similar emotional miracle here this week. On Tuesday, there was determination in her eyes.