News
Sirak: LPGA's painful campaign cut even more
For an awful lot of players, the LPGA season ends this week at the Navistar Classic on the RTJ Golf Trail Capitol Hill course in Prattville, Ala. This is the last full-field event of the year, and it brings the year to a close for those not ranked high enough for the final stretch -- played primarily in Asia limited-field events -- to a painful campaign in which the LPGA played its thinnest schedule since 1971 and competed for its lowest total purse in a decade.
The abrupt cancellation this week of the Imperial Springs LPGA in China cut to 23 the number of events on this year's LPGA schedule and one of those, the RR Donnelley Founders Cup, paid out no prize money. Only 11 of the tournaments had fields of 144 or more and total prize money fell to $40.5 million dollars.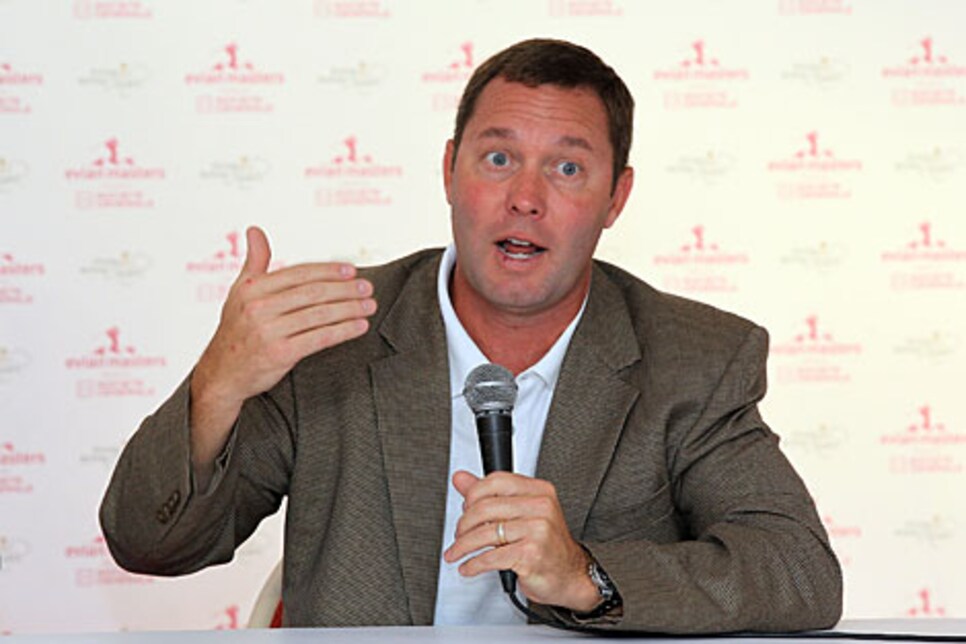 Mike Whan is trying to get the LPGA out of a deep hole. (Photo: Getty Images)
The last time the LPGA played as few as 23 tournaments was in 1971 when the schedule had 21 events. In 2001, when the tour had a 40-tournament schedule, the total purse was $43.5 million. In fact, the tour founded in 1950 has played fewer than 23 tournaments in a season only twice since 1955 -- 1970 also had 21 events.