News
Sirak: First round is a grind for marquee group
COLORADO SPRINGS, Colo. -- One of the unique charms of the Broadmoor, in addition to its breathtaking views, is that it may be the only golf course where players are serenaded every 15 minutes by a set of Westminster Chimes. This melodious score against which the 66th U.S. Women's Open is being contested rings out from the Will Rogers Shrine of the Sun in the Cheyenne Mountains, nearly 2,000 feet above the Broadmoor, which itself is 6,230 feet above sea level.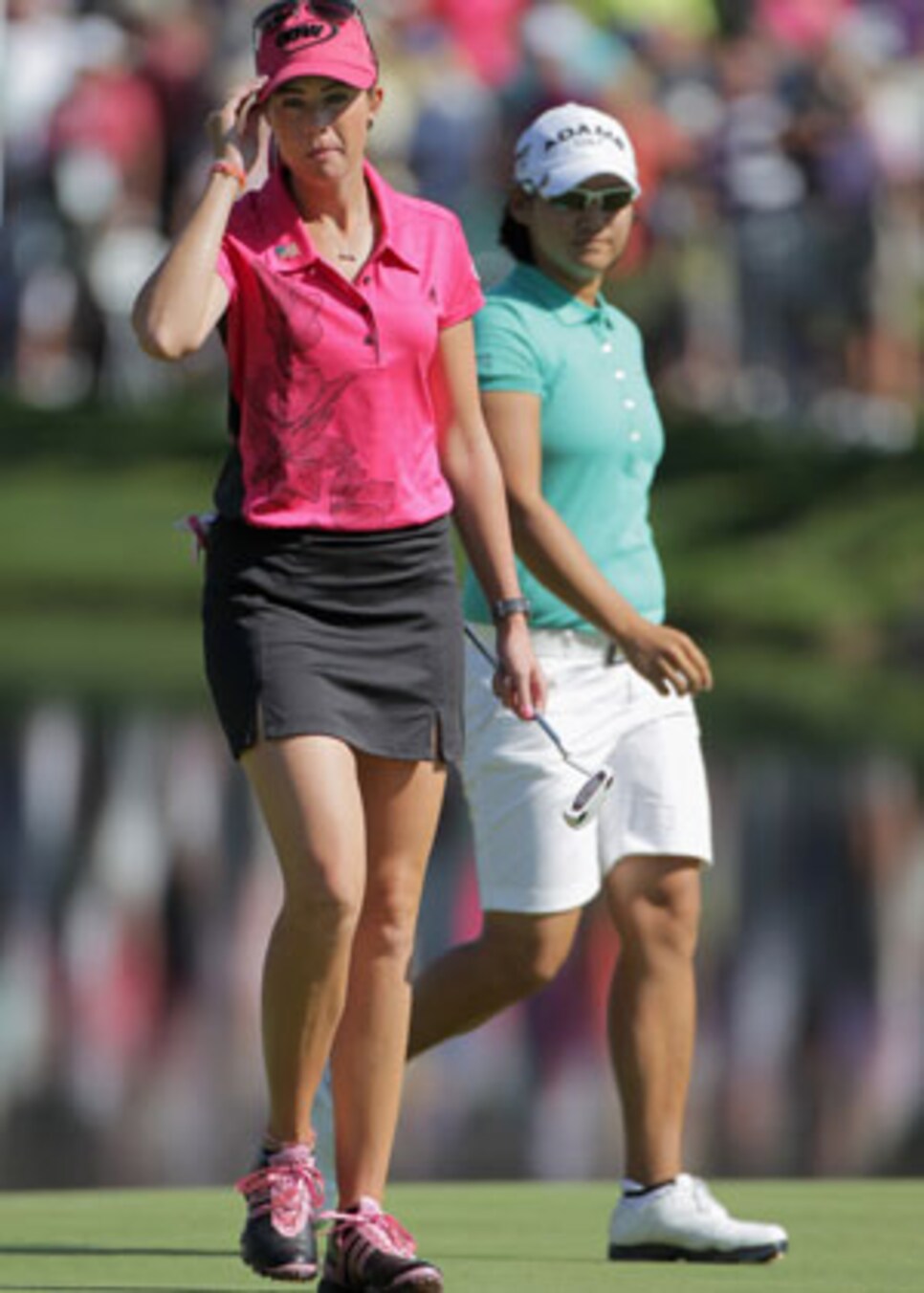 The chimes mark the quarter hour and then greet the top of each hour with the appropriate number of gongs. Every two hours, the five-story tower that peers down upon the course erupts in a chime solo that rivals in length a Grateful Dead instrumental break on a day when their pharmacologist brought his "A" game. Seriously, anyone having trouble finding the rhythm of their swing need only go with the flow of the chimes.
On Friday, as the weather-delayed first round of the Women's Open resumed and the threesome of four-time major winner Yani Tseng, who's trying to complete the career Grand Slam, defending U.S. Women's Open champion Paula Creamer and U.S. Women's Amateur titleholder Danielle Kang hit the course a day late the appropriate tune would have been "A Whole Lotta Shakin' Going On" -- only change the words to a whole lot of grinding going on. This was a fight, and all three were impressively tough.
With Tseng struggling with her swing and her putting stroke, Creamer having trouble reading the greens and the 18-year-old Kang trying to prove she can play with the big girls, all three did an excellent of not letting their rounds get away from them. Creamer and Kang both finished at one-over-par 72 -- four strokes behind first-round leader Stacy Lewis -- while Tseng fought her way to a 73.