The Loop
Siderowf: Many Winners at the Women's Open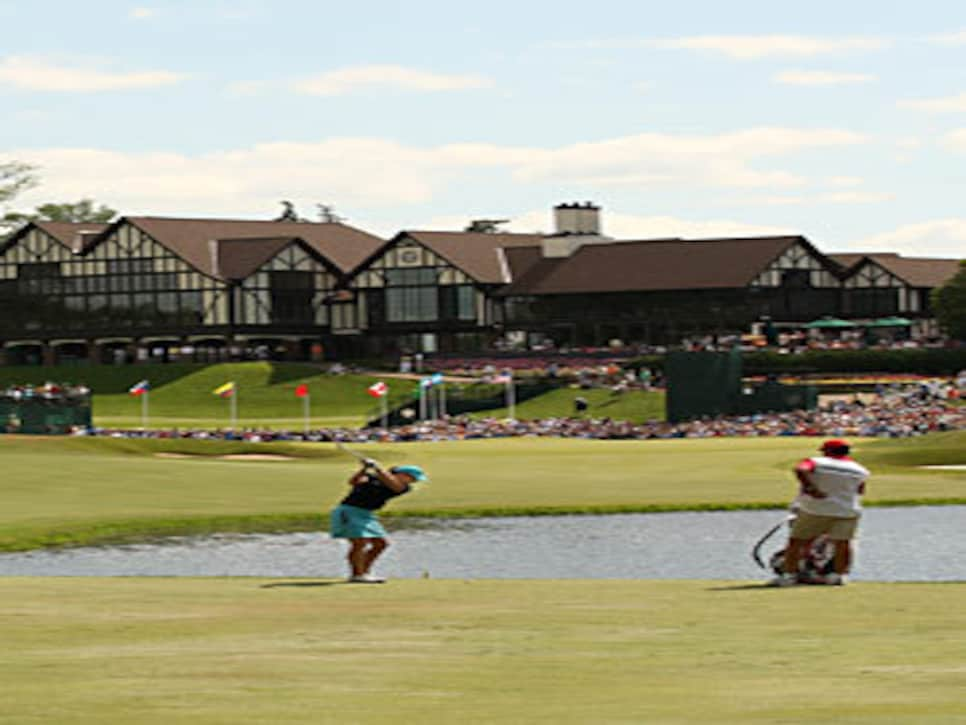 Inbee Park wasn't the only winner at this year's U.S. Women's Open, even though she took home the title and $585,000 in first-prize money.
Although disappointed by her 24th place finish, Annika Sorenstam's bittersweet victory came Sunday afternoon when she holed a 199-yard, 6-iron for eagle on the par-5 18th hole. It was a poetic ending for the final shot of what might be her last Open.
An in-ground plaque honoring Annika's memorable finish is a hot topic among Interlachen members. If approved, the placement could very well be near the plaque commemorating another historic shot at the course--Bobby Jones skipping the ball across the same pond Annika's soared over. He made birdie there en route to winning the 1930 U.S. Open, the third leg of his Grand Slam.
Another winner is the course itself. Set on rolling, wooded terrain, Interlachen Country Club opened with nine holes designed by Willie Watson in 1911. A decade later it was redone as an 18-hole venue, this time by Donald Ross. There were revisions by Robert Trent Jones in 1963. Brian Silva did some tweaking for this Open, renovating all 90 sand traps, running fairway bunkers perpendicular, extending them into the driving areas and narrowing several fairways.
PGA Master professional Jock Olson, the head pro at Interlachen since 1994, said "the course was set up for players to make some good numbers. The fact that only one person [Inbee Park] was under par for all four rounds is amazing." Olson had predicted that six under par would be the winning score, so he feels vindicated by Park's 72-hole score of nine-under 283 that won by four shots.
Touted by the USGA as the longest course in U.S. Women's Open history at 6,789 yards, par 73, Interlachen never played to that yardage. Tees were moved up and back and alternate tees were used when the setup warranted. As Olson pointed out, "The tee on No. 18 was kept up so players wouldn't be tempted to drive down the 10th fairway."
A unique feature of the design is its flexibility. Hole No. 7 can be played from a back tee at 316 yards, which it was for Thursday's and Friday's rounds. But on the weekend the forward tee at 248 yards was in play. It forced players to decide if they should go for the green. But the challenges of the hole, a tree right of the green, a bunker left and a green that slopes from back to front required a perfectly executed draw. No matter the tee, not a single eagle was recorded on the seventh during the competition. However, there were 18 birdies on Saturday and 19 on Sunday.
Interlachen, the site of six major championships in the last 78 years, has no plans for a future event. But that's not to say the club wouldn't welcome a national or international event. The only one it can't handle is the U.S. Open. "Not enough length or corporate space," says Olson, "but another Women's Open or a Senior Open are possibilities."
(Photo: Darren Carroll)**