Courses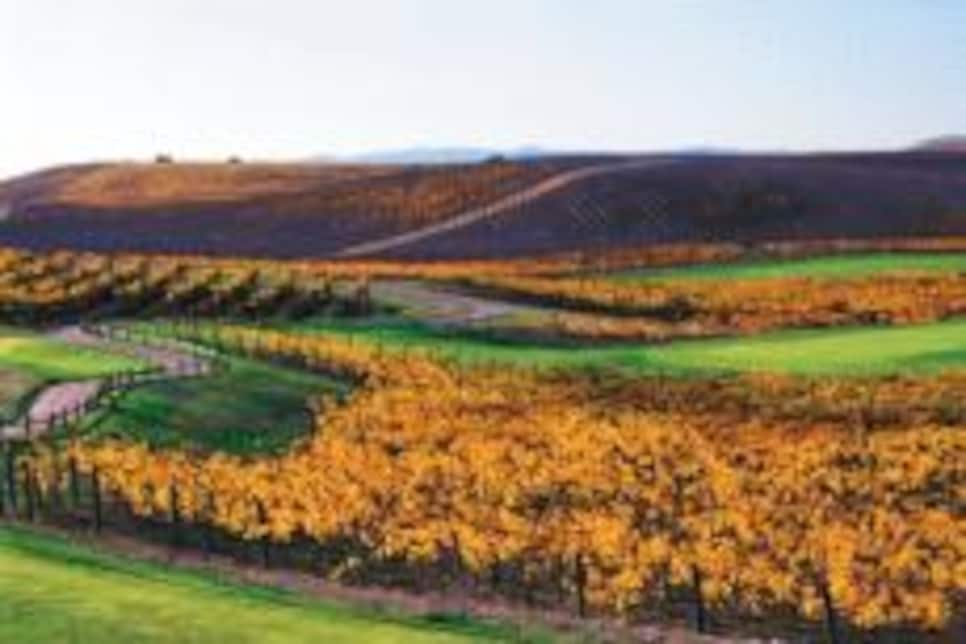 Napa Valley's Chardonnay Golf Club, a well-regarded course that earned 4 stars (out of 5) from Golf Digest readers in its Places to Play ratings, is bowing to economic pressure and shutting nine of its 27 holes, according to today's Napa Valley Register. It appears much of the property will be used for additional vineyards.
The semi-private club opened in 1986 with 18 holes and expanded to 27 the next year. Soon it added another nine and created the private Club Shakespeare Napa Valley, which operated through 2003, at which point it reverted to 27 holes, the Register reports.
Ken Laird, operator of the Laird Family Estates winery in Napa, bought the club for $16.1 million in 2005.
The new 18-hole routing, which will include the Meadows nine it its entirely and a mixture of holes from the other nines, is set to open Dec. 1. Golfers can continue to play the course during the renovation, the paper says.