The Loop
Why we shouldn't have been surprised that Adam Scott didn't win at Bay Hill
Adam Scott was particularly hard on himself after his third-place finish at Bay Hill, something his colleagues can empathize with.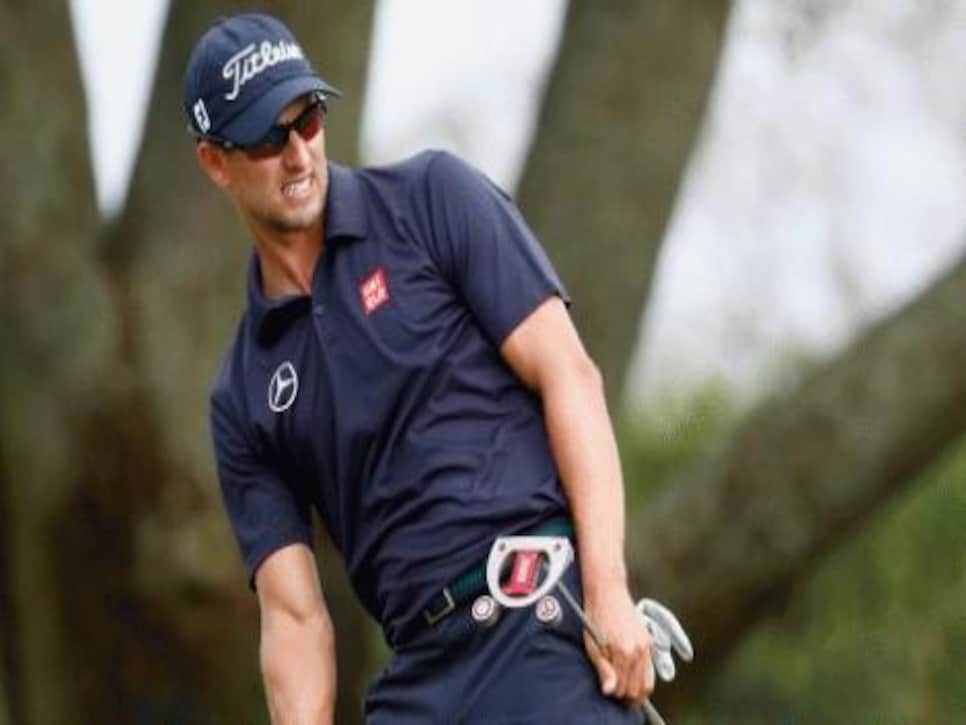 Adam Scott's seven-stroke lead after Friday had slipped to three after Saturday, and following a three-putt par on 16 and a bogey on 17, he was all but an afterthought going into the 72nd hole on Sunday. It's hard not to be a little disappointed by the immensely likable Masters champ.
According to PGA Tour data, 58 players have led by at least three strokes after either 36 or 54 holes since 2009 (not including this year's Arnold Palmer Invitational). Of those, 31 went on to win -- about 53 percent -- and 27 went on to lose -- about 47 percent. Look just at those who had at least a three-stroke lead through 54 holes, and the percentages are reasonably similar; of the 36 in that situation, 20 (about 56 percent), went on to win, and 16 (44 percent) went on to lose the event.
And that hardly tells the whole story, because there's plenty of other anecdotal evidence. In 2010, for example, 11 players led by three strokes after 54 holes -- the exact situation Scott was in at Bay Hill. How many of those went on to win? Four, three of them by just one stroke.
Should we have expected Adam Scott to win at Bay Hill? Perhaps. If recent history tells us anything, he did, after all, have slightly more than a coin-flip's chance of actually doing so.