123. Shooting Star Golf Club
Built in a 250-acre meadow beneath the Grand Teton Mountains and its ski runs, Shooting Star is a core-golf layout with no housing. Its opening nine running counterclockwise around the perimeter of the site and its incoming nine clockwise through the interior. The flat land was re-sculpted into hills and valleys, then lightly planted with aspens and evergreens. Water hazards, in the form of 50 acres of lakes, ponds and a canal reshaped into a stream, affect play on 13 of the 18 holes. The club displays green sketches of all 18 in the clubhouse, each signed by Fazio, suggesting he was the artist. They were actually drawn by Mike Kramer, a Fazio design associate at the time, but notations on them reflect some of Fazio's design instructions, such as "Make sure bunker right of green feels real intimate with the stream," "Create a flash in the left central back portion of the green to help slow down long iron shots," and "No bunkers in front of green to entice better players to pull out driver from the tee."
Second 100 Greatest history: Ranked 2017 through current. Highest ranking: No. 123 (2017-19 and current). Previous ranking: No. 126.
Panelist comments, Shooting Star Golf Club:
"This really is the quintessential mountain golf course that perhaps all mountain courses should be measured against. The course sits right next to the Grand Tetons and there are at least a dozen moments where you are just gobsmacked at the backdrops. Perfect greens, great fairways, and an incredible amount of risk/reward decisions. If this was the only golf course I had to play the rest of my life, I would never tire of it. It's just that good. Watching the ball fly against the backdrop of the Tetons is almost a spiritual experience. A must-play for any golfer who has the means or connections to play it."
"Shooting Star Golf Cub is a challenging course. As with most Fazio designs there are no tricks or hidden unsuspecting items, but rather the course is in front of you—you just have to execute."
"The Tom Fazio-designed Shooting Star course outside of Jackson Hole, Wyoming, checks all of the boxes. It requires a good mix of length, accuracy (especially on approach shots) and finesse to work the ball toward many hole locations on the large greens. There is plenty of challenge for scratch golfers, but with properly angled forward tee boxes, open green fronts and chipping areas off of most greens, the course is quite playable for the bogey golfer."
"The Teton Mountains crested with snow in the background, a clear natural stream with speckled trout winding through the course feeding ponds. Fazio did great work in terms of the terrain and making the course take on a consistent feel without becoming repetitive. This is a Tom Fazio gem on pristine natural land."
"The ground Fazio was given to work with was very flat, however he shaped and added definition and created a setting that didn't feel flat, repetitive, or boring."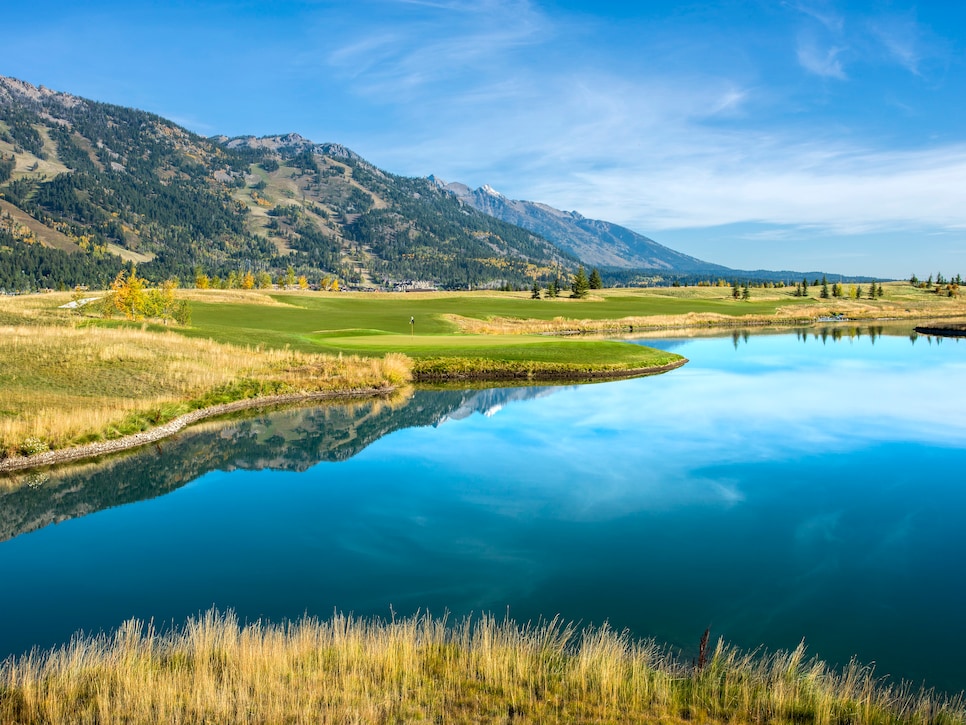 Courtesy of Evan Schiller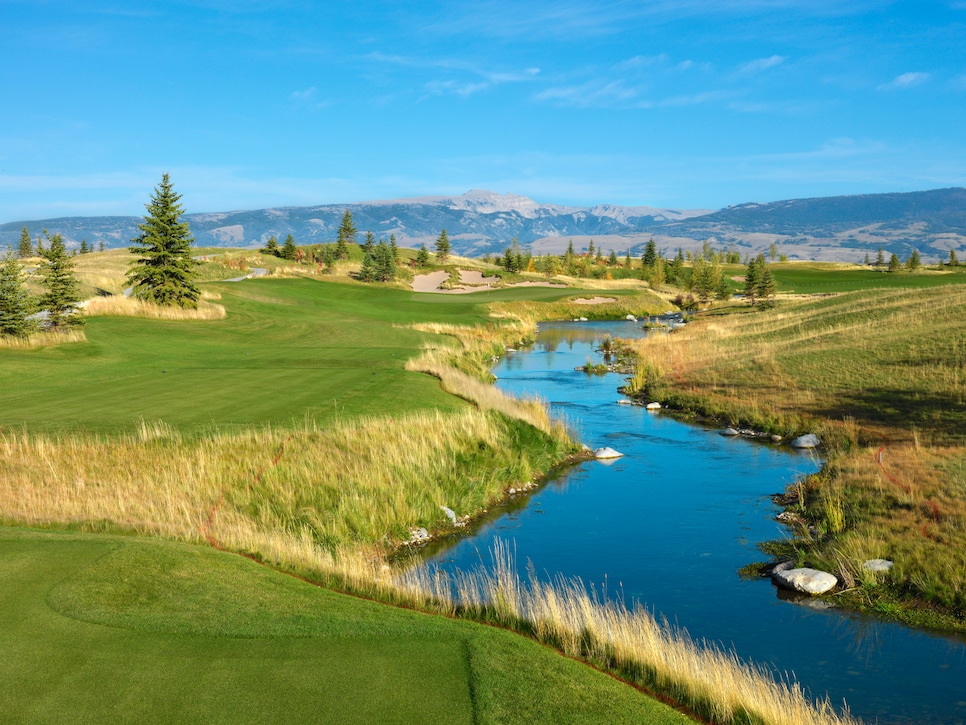 Courtesy of Evan Schiller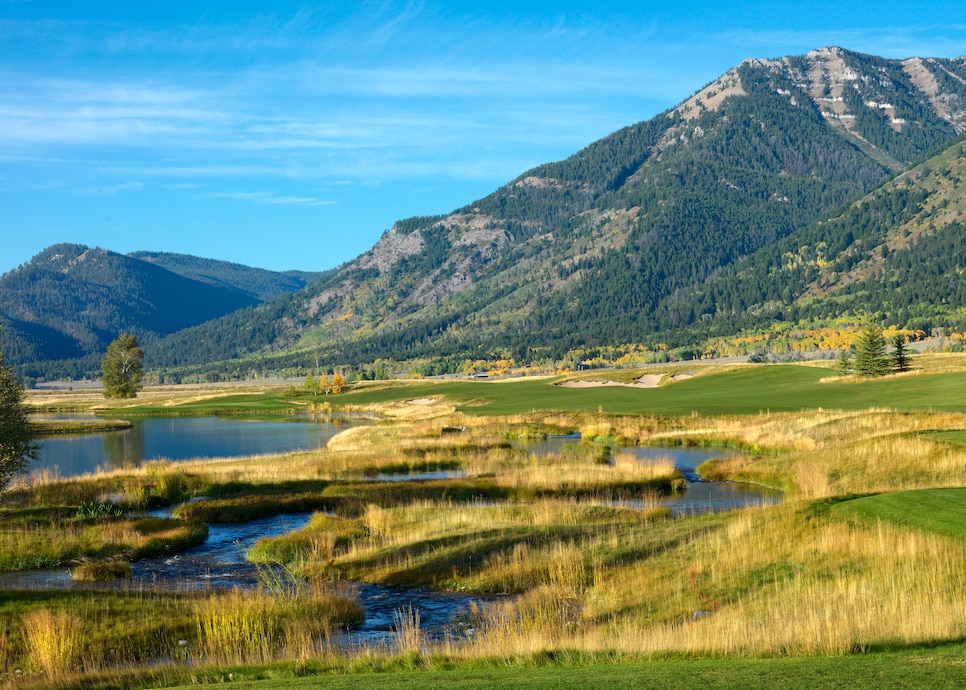 Courtesy of Evan Schiller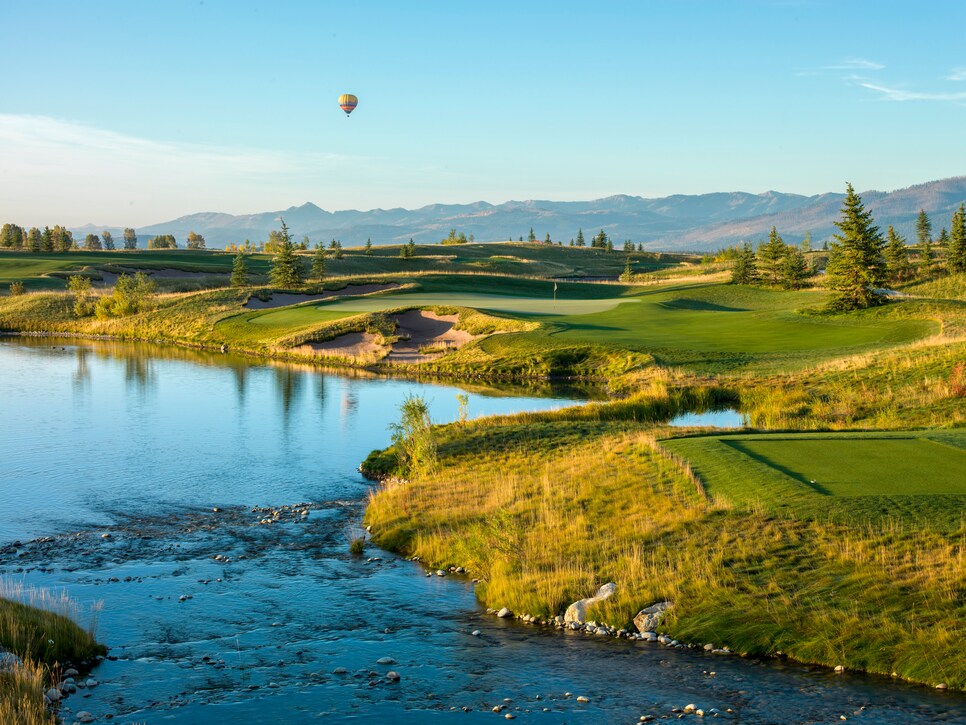 Courtesy of Evan Schiller