News & Tours
Shoal Creek damaged following tornadoes in Alabama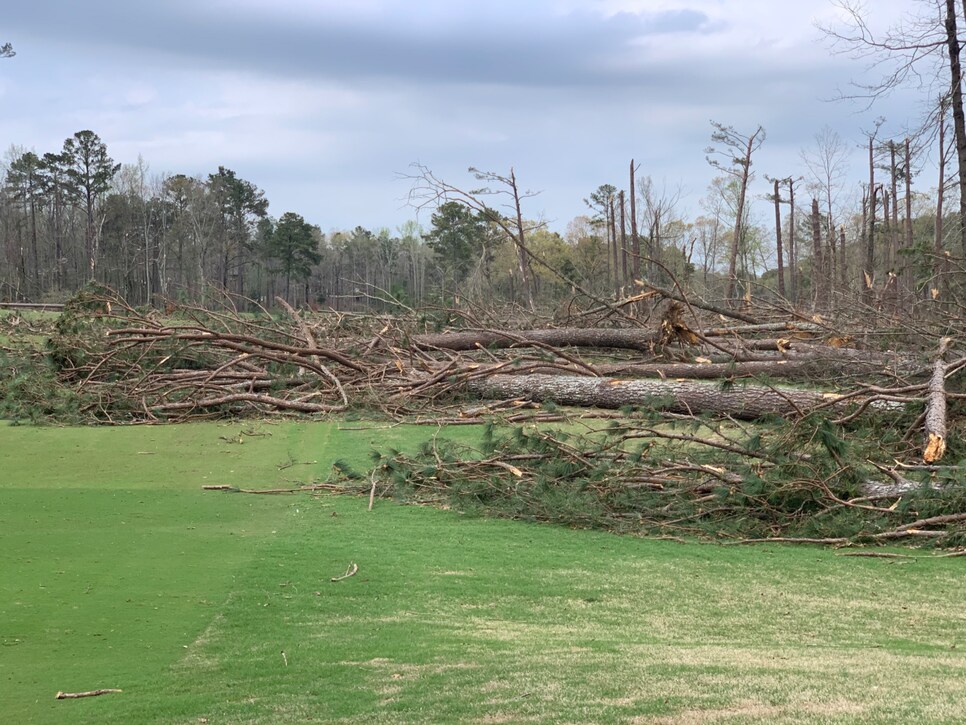 Shoal Creek Club was damaged following severe weather and tornadoes that ripped across Alabama this week.
Meteorologist James Spann tweeted photos that showed a number of downed trees on the Shoal Creek property Friday night, with aerial footage from Live Storms Media showing the extent of the damage to the club's community.
Shoal Creek was designed by Jack Nicklaus and opened in 1977. It has hosted a number of prestigious events, including two PGA Championships, the U.S. Women's Open and the U.S. Amateur, and was among the candidates to host the displaced 2022 PGA Championship. It's perhaps best known for a 1990 incident when club founder Hall Thompson, when asked why there were zero Black players among its membership, stated "Because that's just not done in Birmingham, Alabama," and "This is our home, and we pick and choose who we want."
The golf world distanced itself from the club following Thompson's comments. However, the club has evolved in the decades since and made strides in making its membership more inclusive. The sport returned with the senior circuit's Regions Tradition in 2011, with the U.S. Women's Open visiting in 2018. Shoal Creek is listed as the best course in Alabama by the Golf Digest Top 100 rankings.
A reported 14 tornadoes were spotted Thursday across Alabama, with the state reporting at least five dead from the storms. Thousands remain without power. To donate to volunteer efforts, visit the United Way of Central Alabama.