Asked if a course could be built in a Birmingham forest, Jack Nicklaus scouted the site from lumber haul roads and said of the mountainous terrain, "Well, there are a lot of par 3s out there, that's for sure." But then he discovered a gentle valley in which to put par 4s and 5s, so he took the job. It became one of his early great designs. But as it neared 40 years of existence, Shoal Creek needed some reconditioning, so Nicklaus and his former senior designer Jim Lipe (now operating his own firm in Louisiana) literally ripped up every hole and rethought strategies and options. The result was not a restoration but an updating. Gone are huge fairway bunkers, replaced by smaller clusters of traps. Greens have been recontoured, with one, the 12th, actually flowing front to back, unheard of back in the late 1970s when the course was first built. Shoal Creek has twice hosted the PGA Championship and the remodeled layout hosted the 2018 U.S. Women's Open, won by Ariya Jutanugarn in a four-hole playoff over Kim Hoo-joo.
100 Greatest History: Ranked on America's 100 Greatest: 1981-2014. Ranked on America's Second 100 Greatest: 2015 through current. Highest ranking: No. 14, 1985-1986. Previous ranking: No. 118
Watch Golf Digest's latest "Every Hole At" course videos below:
Panelist comments, Shoal Creek:
What a beautiful setting in the river valley with the foothills of the Appalachian Mountains in the background. One of the finest Nicklaus courses I've played. It was like walking in a park, with the anticipation of what kind of hole would be next.
The back nine is one of the more outstanding combination of holes I've seen. The par 5's are collectively as good as anywhere as all offer great risk/reward opportunities. The mix of length and movement among the par 4s stood out as well. Formidable set of par 3s, each requiring a different test with club selection and hazard placements. There is not a bad hole on this course.
The ambiance at Shoal Creek jumps off the page for a number of reasons (classic massive clubhouse overlooking the valley, walking-only play, etc.) I've always considered Shoal Creek to be one of the most beautiful and peaceful places to play golf in the country. The lack of homes and golf carts on the course make it seem like you are in a place special to the game of golf.
One of Nicklaus' courses in his penal phase. And after recent renovations to prep for the U.S. Women's Open, this is ready to host major championships again. I'd love to see a U.S. Amateur or PGA Championship return to Shoal Creek. This course is timeless.
Shoal Creek is a classic, tree-lined golf course with superb green complexes, challenging, tight fairways, and penal rough. Par 3s and 4s can be long and demanding for all golfers. The ambience of the entire course set in the river valley is excellent.
This timeless Nicklaus design is the essence of southern golf. The course really fits into the natural setting of the land. It looks as if Nicklaus just laid the golf course on top of it and not a lot of land was moved.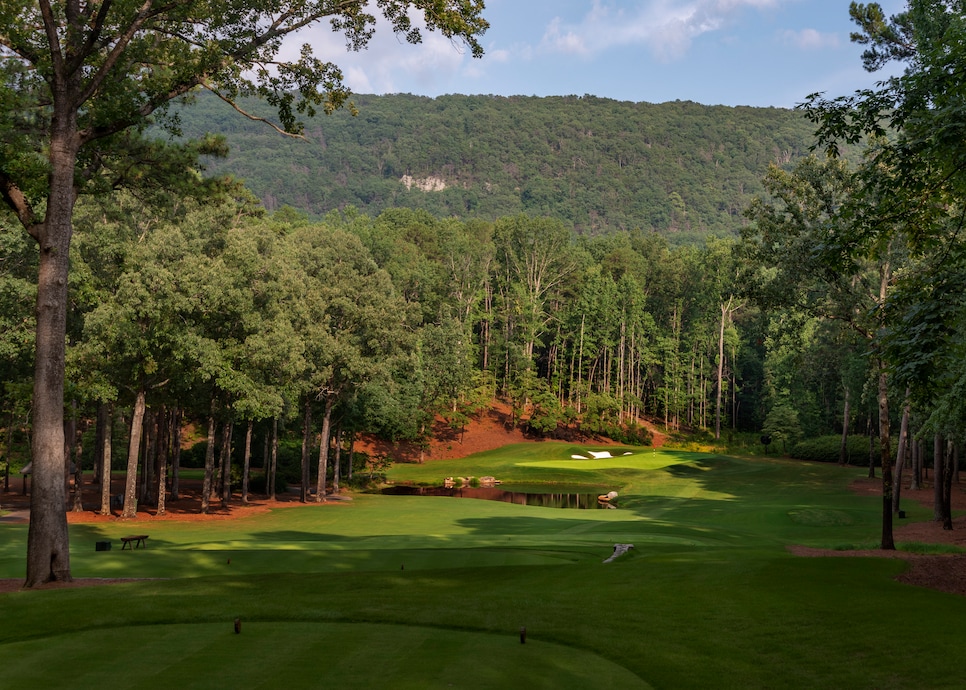 Courtesy of Michael Clemmer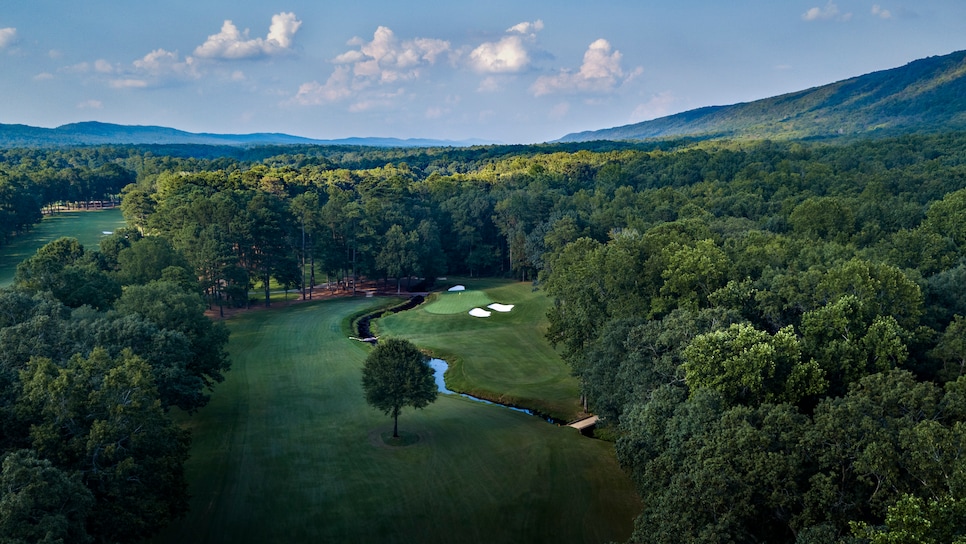 Courtesy of Michael Clemmer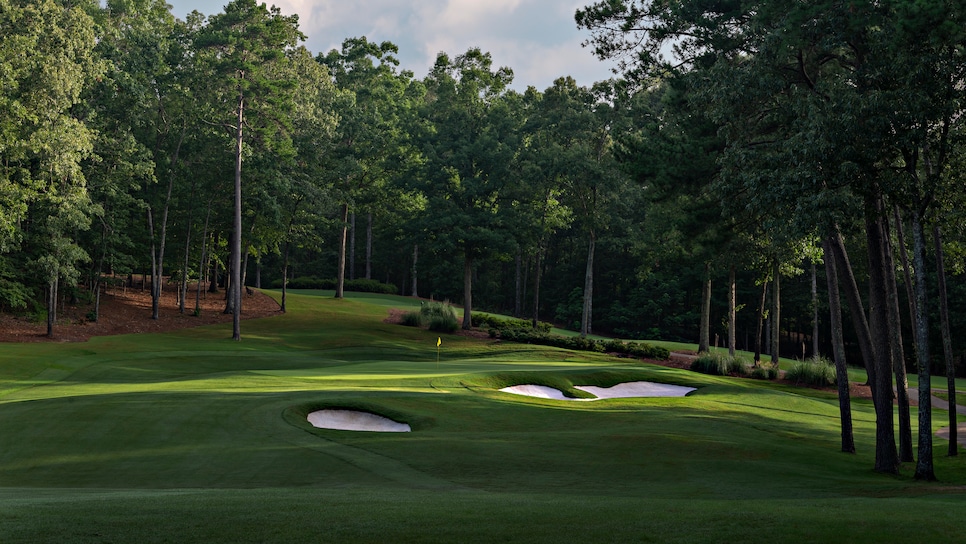 Courtesy of Michael Clemmer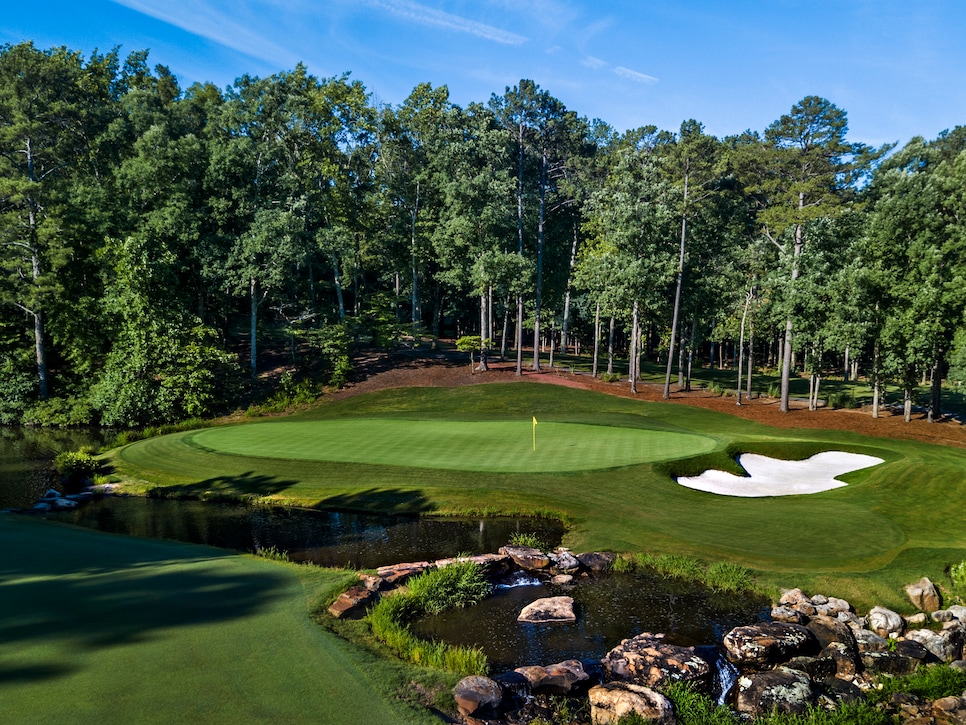 Courtesy of Michael Clemmer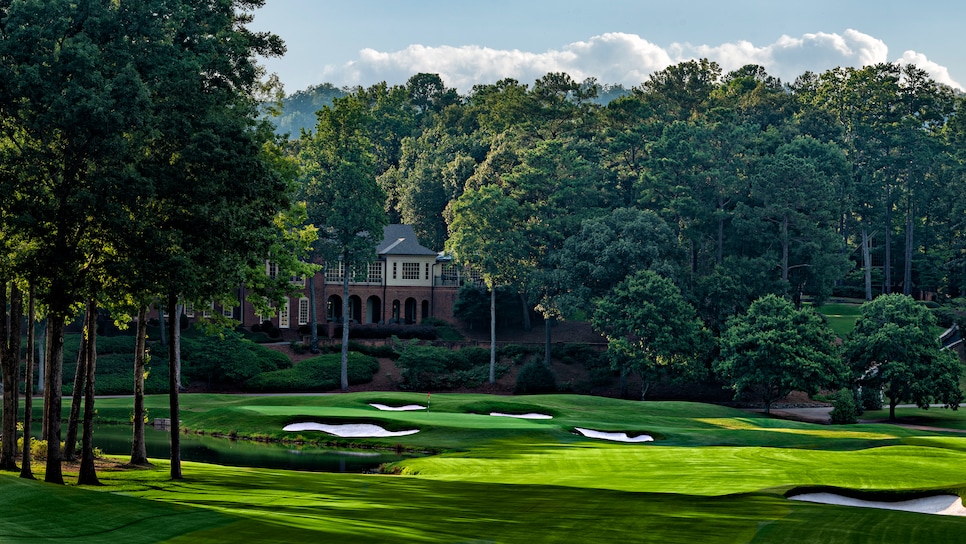 Courtesy of Michael Clemmer