The Loop
Shinnecock Hills member-guest features four aces in one day
The member-guest, that peculiar blend of honest hard-liners and crafty edge-seekers, usually produces clubhouse banter about which team was able to follow a competitive game plan better than all the rest. But in the first round of the Presidents Invitational Member-Guest at Long Island's venerable Shinnecock Hills Friday, July 19, all that strategizing took a backseat to some honest-to-goodness on-course fireworks. The club had some celebrating to do. Four of the 120 golfers who played made holes-in-one on the fourth-ranked course on Golf Digest's ranking of America's 100 Greatest Golf Courses. The feat came up one ace short of the most holes-in-one made in one day on a single course, according to Golf Digest record-keeping. We have record of three courses that had five holes-in-one on the same day.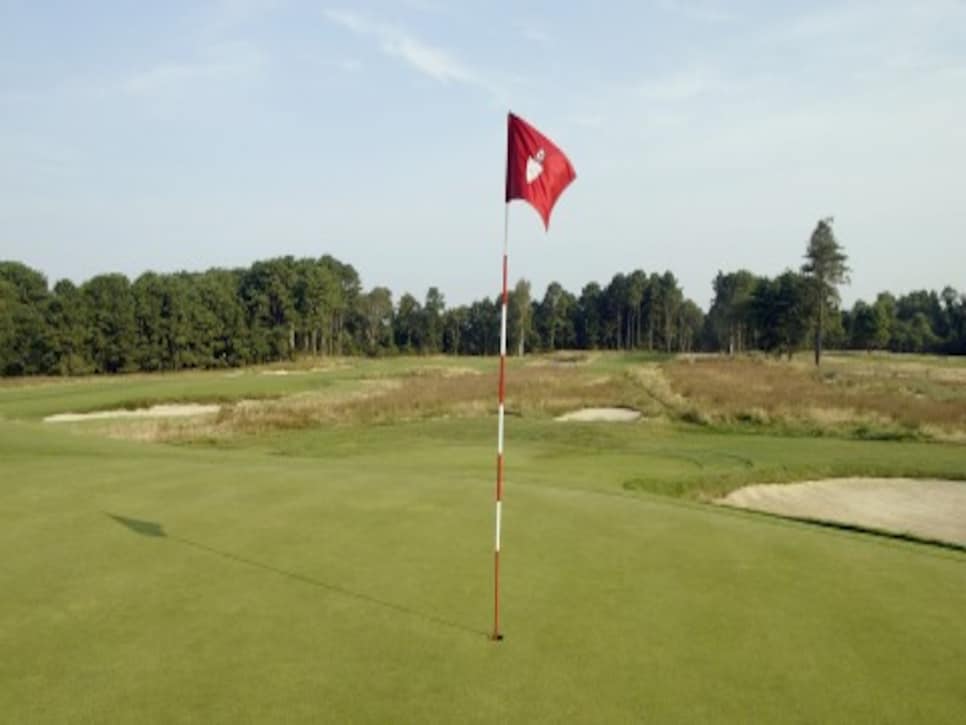 At Shinnecock, located on the eastern end of Long Island in Southampton, the 11th hole was aced twice, no easy accomplishment with its sloping green. Club member Jack Curtin used an 8-iron from 146 yards (green tee) and guest Seth Waugh, of Deutsche Bank ties, hit a 7-iron from 150 (red). Member Rick Salomon made his ace with a 7-iron from 149 yards on 17 (green). And the longest of the aces was by guest Stephen Jones with a No. 3 hybrid on the second hole playing at 193 from the green tee. None of the ace-makers were playing in the same group.
Astute readers will notice that the classic-but-now-infamous seventh hole -- the Redan-style design that got out of control with its green speed in the 2004 U.S. Open -- went un-aced. As Head PGA Golf Professional Jack Druga noted, "The famed seventh hangs tough!" There have been two aces at Shinnecock during its four U.S. Opens, including by Gary Hallberg on No. 7, set at 182 yards in the third round in 1995. The other ace was by Spencer Levin on 17, playing 179 yards in Round 1 in 2004. The odds for multi-acing on a single day on one course haven't been part of our usual assortment of calculations, either as part of a member-guest or as a normal day's play.
Golf Digest established the numbers for the well-quoted odds of two average players acing the same hole in the same foursome as 17 million to 1. But because none of the golfers were in the same group at Shinnecock, a more-helpful aid are two other sets of odds. The odds for an average golfer acing a 150-yard hole is 80,000 to 1, and for acing a 200-yard hole is 150,000 to 1. When four pros aced the sixth hole at Oak Hill in the second round of the 1989 U.S. Open in a span of two hours, Golf Digest calculated the odds at 332,000 to 1. But those were pros, playing in different groups.
Related: PGA of America places fate of world's best golfers in hands of sadistic fans At Shinnecock there were three acers of a 150-yard hole and one of a nearly 200-yarder, so using the appropriate odds above and taking into account that they occurred on the same day, 1 million to 1 would be a conservative estimate of the odds. But no matter how you figure the "odds-against factor," the feat made for, as Druga noted, an "amazing day. The club picked up the drinks and all was good."