The Loop
Shaq now has a signature pizza with 66 slices of pepperoni on it
It's been a long, dark, winding road for Papa John's these last few years. But now, free of their sweaty, slur-dropping namesake, things are starting to turn around. Sales have steadily ticked up thanks to contactless delivery during the coronavirus, and now Papa's is set to unveil the ace up their sleeve; the fulcrum upon which the entire future of their pizza empire tips . . .
The Shaq-a-Roni, the very first signature pizza from The Big Cheese, Shaquille O'Neal.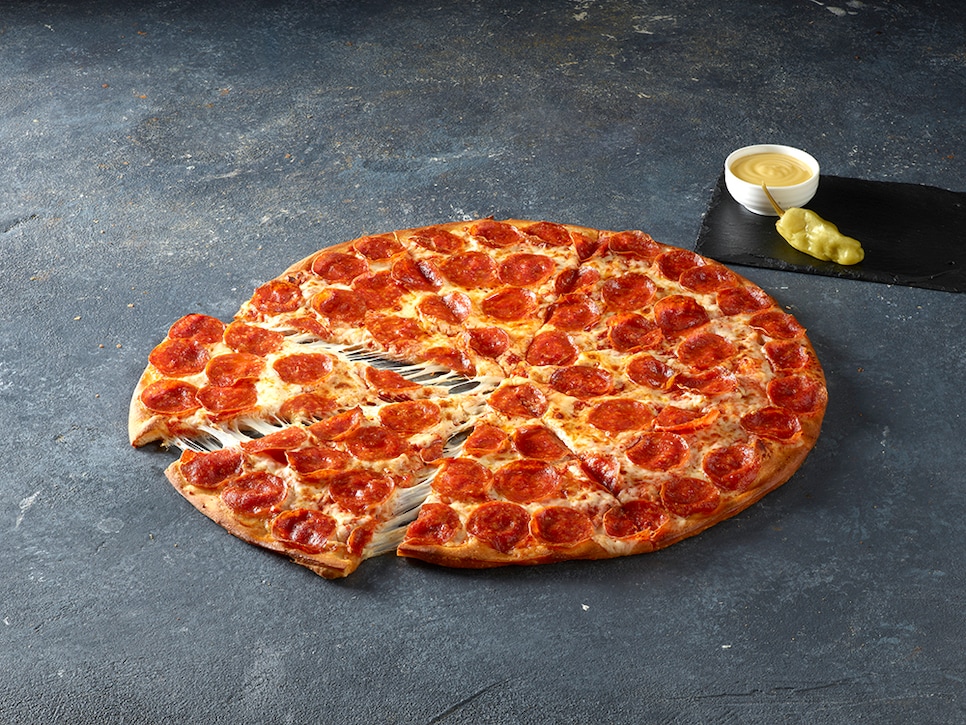 The very first thing you'll notice about Shaq's eponymous pie is that there is no crust. The starchy staple has been circumvented to make room for the real star of the show: 66 perfect, greasy little wheels of pepperoni. With fuel like this, it's no wonder Shaq is still out there breaking backboards like it's 1993.
The extra large, 16" Shaq-a-Roni is divided into eight slices instead of the usual ten for Papa John's "largest slice size to date," but according to Shaq himself, the Shaq-a-Roni is "bigger than just pizza." In fact, one dollar from every purchase will be donated to The Papa John's Foundation for Building Community, which contributes to COVID-19 relief, the fight for racial justice, Boys & Girls Clubs of America, UNCF (United Negro College Fund) and general community involvement.
The Shaq-a-Roni is available for order starting 6/29, so go eat some pizza, watch old Shaq highlights, and help save the world. What could be better than that?