Stuff happens
The story of Shane Lowry's broken putter got weirder and weirder on the day after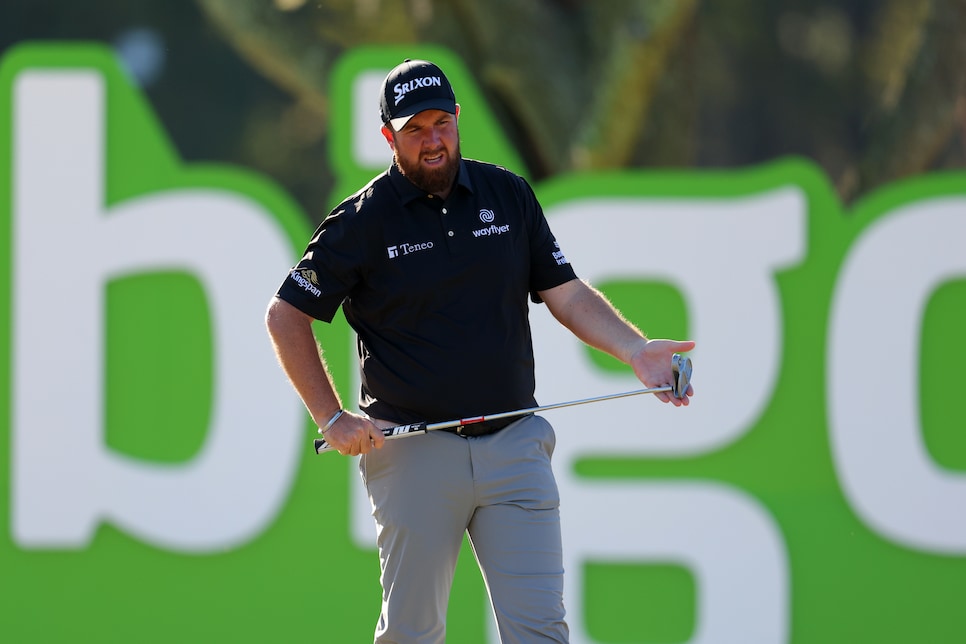 Shane Lowry had to use a new putter on Friday after his original putter broke in the first round of the CJ Cup.
Kevin C. Cox
It's the kind of goofy story that needs a follow up because there were so many crazy things about Irishman Shane Lowry breaking his putter on Thursday in the first round of the CJ Cup, and then what happened in the aftermath.
A quick review of this drama's first act: Lowry "accidentally" broke his Odyssey putter on the 10th hole at Congaree Golf Club in Ridgeland, S.C., used his wedge to putt for a few holes, and then got a replacement putter delivered to him late in a round in which he still managed to shoot 68. Obviously, a fantastic score under the circumstances. He later tweeted that he drove to a PGA Tour Superstore more than an hour away to buy a new flatstick.
The tale left some questions in the air: Did Lowry break the putter in an angry fit? Where did the replacement putter come from? And did he really use a putter in the second round that came off the rack at an off-course store?
Lowry cleared up everything on Friday afternoon after another impressive round of 67 that put him tied for sixth at seven under.
On how he broke the putter in the first place: "So I was pulling my putter out of the bag, and I pulled it out quite quick and as it came out, it fell. As it fell, I tried to like flick it up with my foot—but not too like aggressive or anything—and I caught it like right where the graphite meets the steel on those shafts and it just snapped in half. … I had to like pick [playing partner] Matt Fitzpatrick off the ground from laughing. … It was, like, very, very strange."
Lowry's reps got on the phone with the Odyssey putter folks, who somehow got a close replica of his club shipped to the store in Bluffton, S.C. Once at the store, Lowry got that putter, as well as buying another as a backup. (We're told that he paid the full $229 price and didn't get a discount, even at the official store of the PGA Tour. Funny.)
Ultimately, Lowry said he used the one that Odyssey sent him, so the oddball notion that he used a putter off the shelf stops here. With the new stick, Lowry got off to a fine start on Friday with birdies on four of the first eight holes. He wobbled a bit on the back with only one birdie and one bogey, but still managed to gain more than a stroke on the field in putting.
"New putter was OK," Lowry said. "Behaved early on, but then left a few short. And it's funny when you're kind of not used to something. But yeah, it was fine, it was good."
The one other mystery was where the replacement putter came from that he used late in Thursday's round. Lowry said his manager retrieved a Scotty Cameron from a set that was stored in Congaree's bag room. So some golfer unknowingly let a major champion "borrow" his putter in a PGA Tour event.
Did said person know that was the case?
"I actually don't know. I have no idea,' Lowry said. "We put it back anyway."