Tour Life
Shane Lowry breaks putter during first round of CJ Cup, goes shopping to buy replacement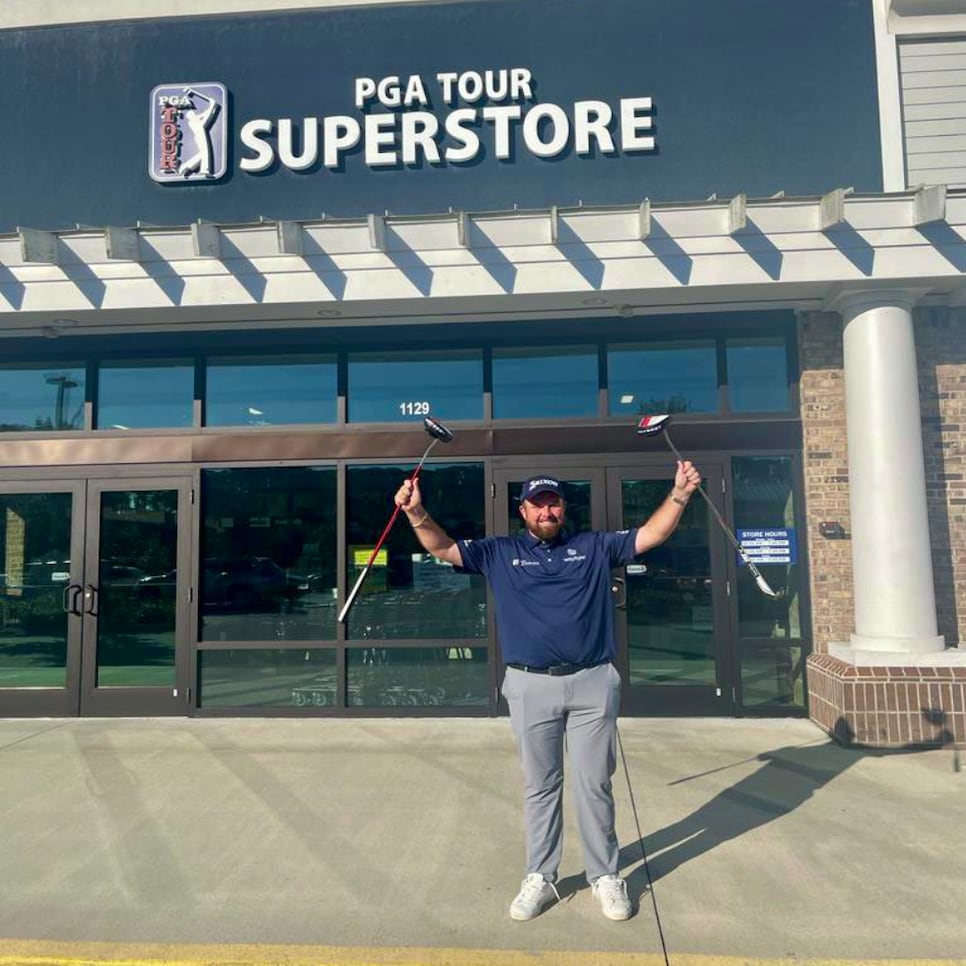 If you happened to be perusing a PGA Tour Superstore in South Carolina on Thursday and you thought you saw Shane Lowry, well, your eyes weren't deceving you. The 2019 Open champ needed to do some emergency shopping after breaking his putter during the first round of the 2022 CJ Cup.
Lowry shared his unexpected little road trip to Bluffton following an opening 68 that has him in a tie for 15th place in the stacked field gathered at Congaree Golf Club. The 35-year-old said he "Accidentally broke his putter on the ninth hole today," but didn't clarify how exactly. "Long story but was an accident" he confirmed in the replies to his tweet that included a photo of him triumphantly leaving the store with his new putter and a video of him checking out.
Tour pros are just like us, huh? Well, sometimes. Equipment trucks are usually only on site at PGA Tour events early in the week so we're guessing Lowry will have something a little more official shipped to him soon. In the meantime, it appears he bought an Odyssey White Hot Pro 2-Ball putter off the rack. And yes, he paid full freight for it, just like the rest of us:
What Lowry also didn't say is what he used for his back nine on Thursday when he managed to shoot two under. He missed a handful of birdie attempts under 10 feet, but he did make two birdies, including a 15-footer on 15. For the day, he ranked 54th out of 78 in strokes gained putting, though, so he could use a little help.
Pretty funny, especially the employee saying something about how "Having a major champion . . . doesn't suck." Nope, that's definitely not going to hurt your business!
The good news for Lowry is that there's recent precedent for this. After a poor putting performance in the third round of the 2018 Northern Trust, Tyrrell Hatton went to a Golf Galaxy to buy a new one—and promptly matched his PGA Tour-best score of 64 the next day.
If Lowry fires a few rounds anything like that the rest of the way at a tournament with a $10.5 million purse, his Thursday evening purchase will be well worth it.