The Loop
Seriously? A tour pro in British Open penalized for teeing off in front of tee markers?
Recreational golfers who either don't know better or don't care routinely do it, but a professional golfer? On one of the biggest stages in golf, the British Open on the Old Course at St. Andrews?
Apparently so. Mark Calcavecchia via Twitter said that his playing partner, Jaco Van Zyl, took a two-stroke penalty on the eighth hole of the Old Course Friday for teeing off three inches in front of the tee markers.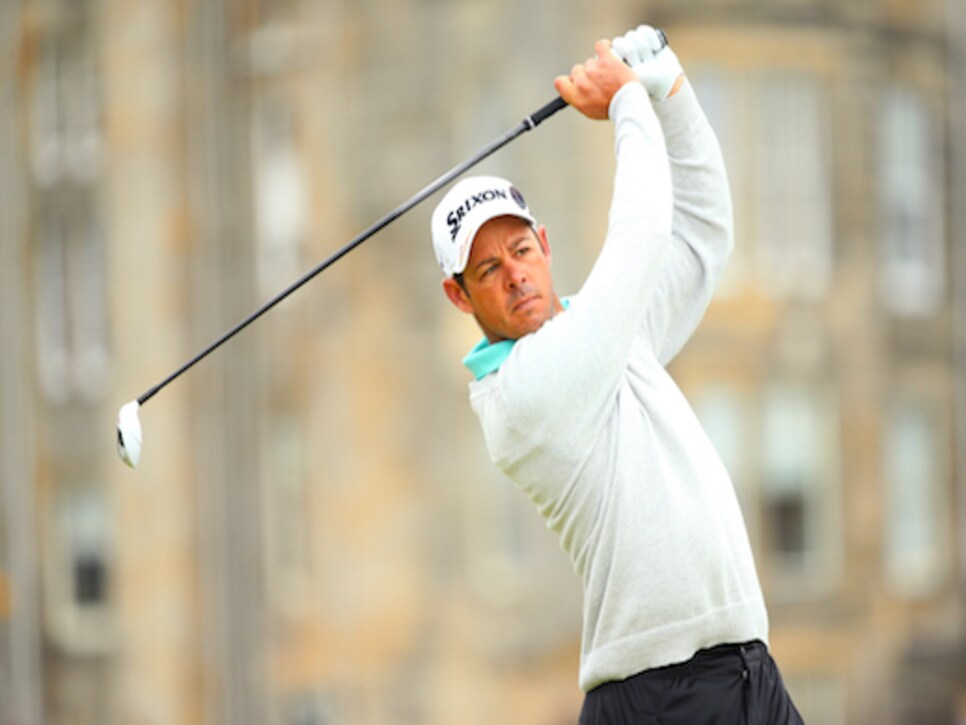 Here's Calcavecchia's Tweet:
Today on 8. Whack!!! Yaco Van Zyl hit his shot. Except he hit it 3 inches in front of the markers. 2 shot penalty. He played great today to
It's not known why Van Zyl's caddie failed to note it in advance of his shot. Van Zyl, by virtue of adding a couple of strokes, made a double-bogey five on the par-3, but still shot a three-under par 69.