The Loop
Sergio's Masters triumph, hope for Rory and Spieth falls short: 5 things you need to know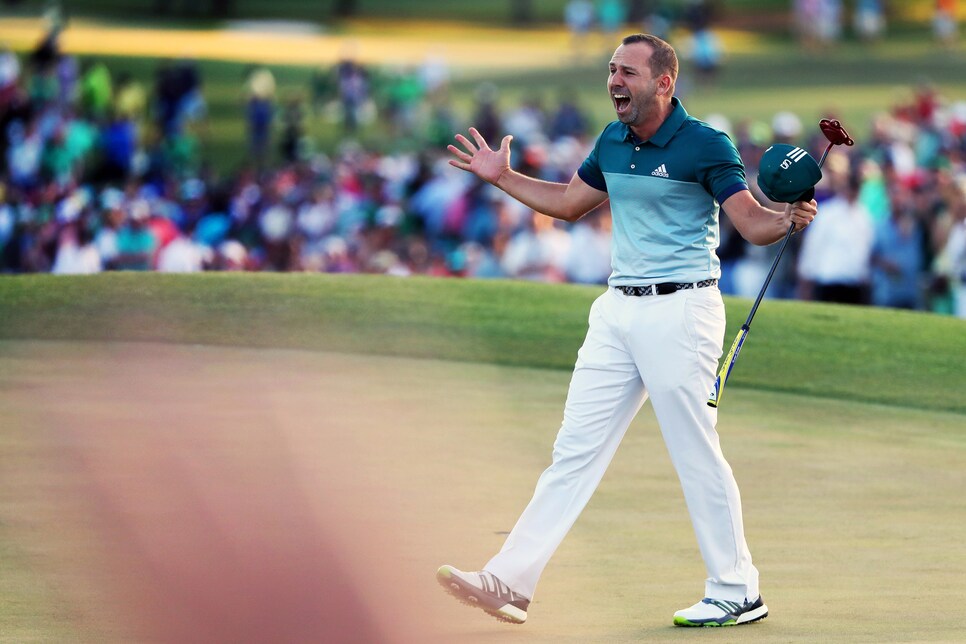 Welcome to the Dew Sweeper, your one-stop shop to catch up on the weekend action from the golf world. From the professional tours, trending news, social media headlines and upcoming events, here's every golf-related thing you need to know for the morning of April 10th.
The S.S. Sergio Stays Afloat
Admit it, you thought it was happening. Perhaps after Justin Rose's birdie barrage erased his three stroke lead, or following the bogey-bogey start on the back. But it crossed your mind: Sergio's going to fall short. Again. By the time he was taking a penalty stroke off a wayward drive at the 13th, the eulogy to his Masters bid was penned.
But that's the great thing about sports. It's a show we've seen over and over, yet occasionally, it will gives us an alternative ending without warning.
While the Sergio of the past would have folded after that 13th tee shot, Garcia answered. I laughed earlier in the week when writers and pundits credited Sergio's impending nuptials with improving his performance -- I'm sure marriage is good for a lot of things, but improving your golf game ain't one of them. Yet, there was a newfound fortitude to Garcia. Even if he didn't win, there's no doubting his remarkable response and energy on the back nine. That he put on the green jacket was merely icing on the cake.
It only took him 74 tries. But finally, the major monkey is off Garcia's back.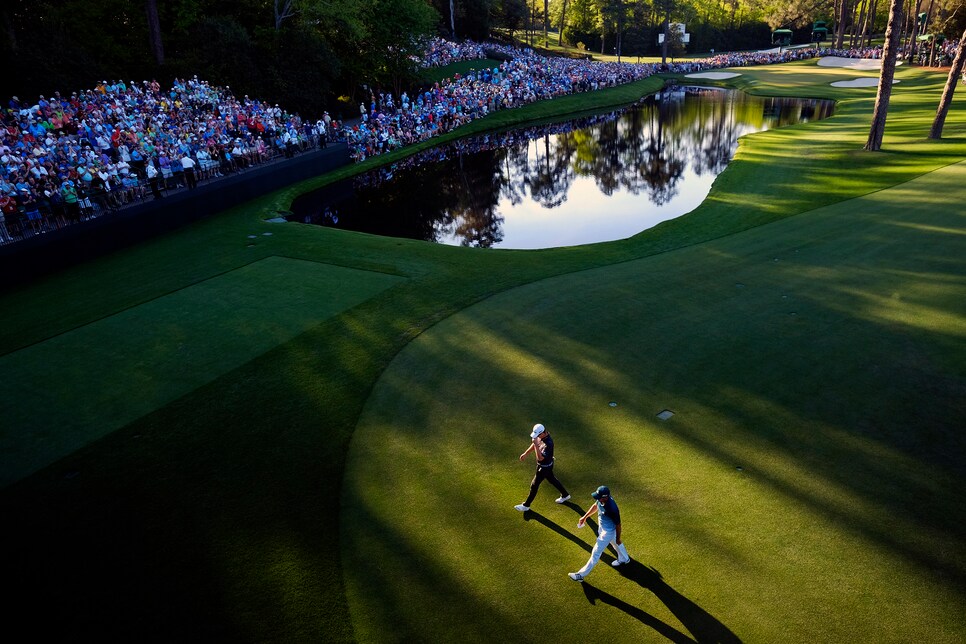 A beaming light in a dark world
Until Sunday, I always found Faustus' line about Helen of Troy -- "The face that launched a thousand ships" -- unbearably cheesy. No one's appearance could discharge a company of men into the depths of hell, to blindly forge into the unknown off the image of beauty. What type of...
Oh, that beaming smile. A joy that radiated through our television screens. Unfettered bliss, incarnate. Guide the way, Matt Kuchar. And we will follow.
McIlroy logged his fourth consecutive top 10 at the Masters, thanks to a Sunday 69. However, while he was on the tournament's peripheral for most of the proceedings, he was never truly in the mix.
But, for a man that's had a mixed history at the Masters, McIlroy should leave the 2017 event with hope. For the first time in his career, he was able to avoid the big numbers, and displayed a scrambling ability that, frankly, he's never had.
"Coming off the course yesterday I was frustrated. But today I am encouraged. I feel more comfortable around the place," McIlroy said. "I feel like every time I tee up here I have a really good chance to win. I prepared well. I came a couple of times beforehand and that is something I will keep doing in the future."
It was a tad jarring to see Rory so off with his iron game, showing zero semblance of distance control. For years, some observers chalked it up to his equipment. Now, it's a display that will fuel the fire around a possible looper change. Still, though he leaves without a green jacket, he does leave with hope, not only for a future Masters bid, but for a successful finish to the season.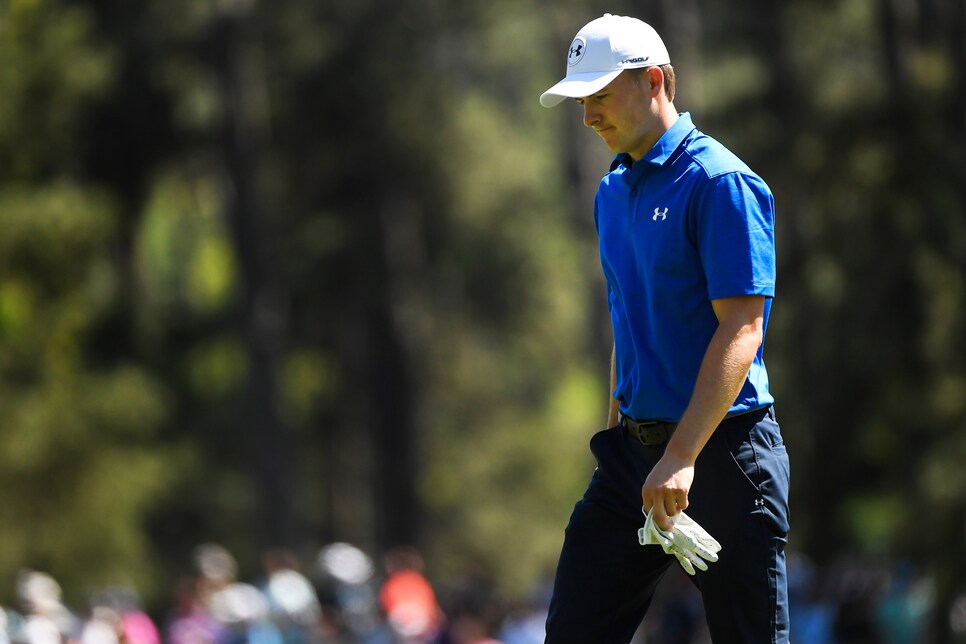 The media -- rough crowd, the media -- tends to make sweeping indictments on athletes, using a sport's biggest platform as a prism into one's being. This is especially true when a competitor falters. Which brings us to the case of Jordan Spieth.
For all the "It HAD to be Sergio" narratives you're seeing Monday morning, the truth is, Spieth was the primary storyline going into Sunday's action. And with good reason: not only could the 23-year-old avenge last year's meltdown, but following that quadruple on the 15th hole, Spieth could stage the biggest comeback in Masters history.
Alas, it was evident early that there'd be no glorious charge for Spieth, his drives and approaches on the first three holes all of poor variety. A bogey on the sixth -- his third of the day -- sank his bid for good.
What does this say about his mental state? Is he forever cursed by Rae's Creek? Who is Jordan Spieth in 2017? Sadly, all questions I've heard or read in the past 24 hours. The truth: sometimes, you just don't have it. Spieth had a chance at the green jacket, and lost. But he will return, and return with vigor.