The Loop
Sergio Garcia goes low, but still lacks confidence in game
PONTE VEDRA BEACH, Fla. -- Sergio Garcia had just posted what will surely be one of Saturday's lowest rounds. After an early double bogey dropped him to two-over par, he rallied with eight birdies at a wind-swept TPC Sawgrass to pull within four shots of the leaders who were still an hour and a half away from teeing off.
The only problem? Despite obviously playing well in difficult conditions, Garcia seemed almost surprised by his 68, which included a 31 on the back nine.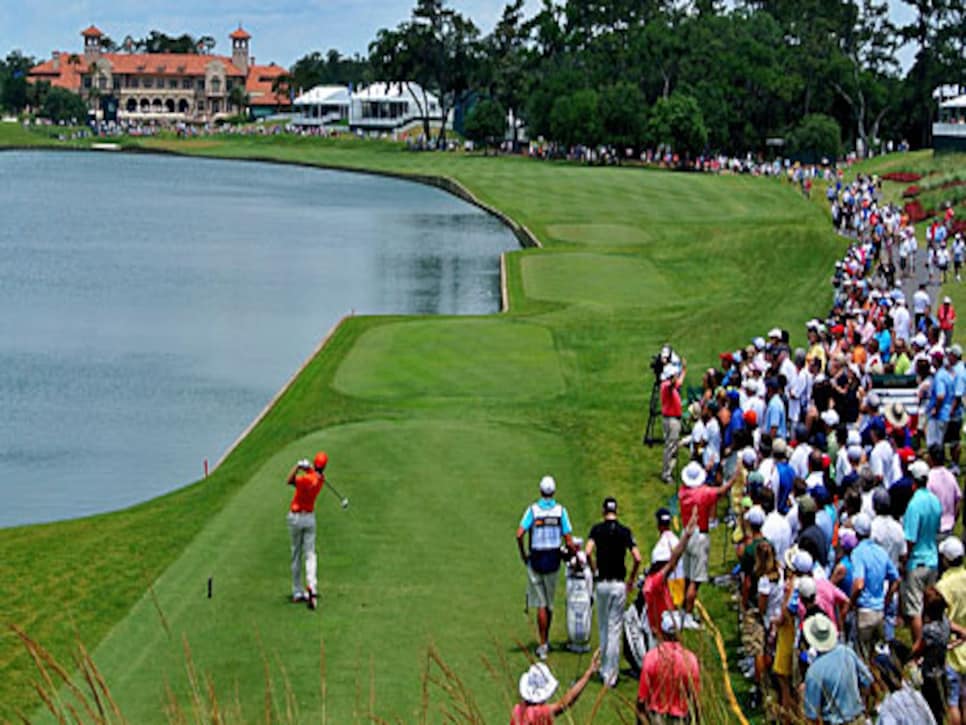 "I don't know," he answered when asked what caused the turnaround. "Probably just got a little lucky."
"It's just one of those things," he responded unenthusiastically when asked a couple minutes later about his brilliant back nine.
And that, in a nutshell, seems to be the problem with Garcia these days. Despite the talents that made him a winner at the Players in 2008 and the No. 2-ranked golfer in the world, the Spaniard is still wanting for confidence.
Just last month at Augusta National after a disappointing third round dropped him out of contention, Garcia made candid comments that showed a stunning lack of self-belief. He told members of the Spanish media, "I've been trying for 13 years and I don't feel capable of winning (a major). ... I don't know what happened to me. Maybe it's something psychological."
Physically, he's also ailing, though one couldn't tell from watching him Saturday. Garcia said he injured his left knee walking around his kitchen before the round, but that it mostly bothers him when he walks downhill.
On the bright side, it was at this point last year when the brightly-dressed Garcia rejuvenated his career. He finished top 10 at both the U.S. and British Opens, T-12 at the PGA Championship and then won back-to-back weeks in his native Spain in the fall.
Still only 32, there's still plenty of time for him to "luck" his way onto more big-time leader boards. It seems capturing that elusive first major, though, will require a little more.