News
Sergio Garcia content with life, career, but 'winning at least one major will be better'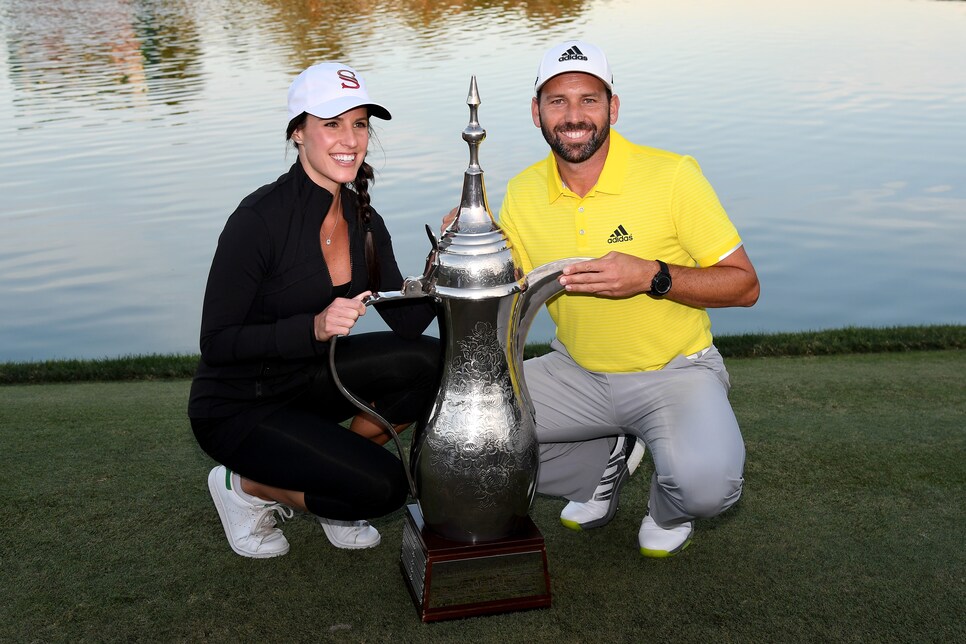 Stories of interest you might have missed…
"He's head over heels in love with Angela Akins, a former Texas Longhorns golfer and until recently a Golf Channel reporter, and he can't wait to get married in a very private wedding ceremony in the Hill Country in July the week after the Open. Heck, they even openly talk about having kids. 'Twelve or 13 of them,' he jokes.
"'I am satisfied with my career,' he says in between sips of his caramel frappuccino. 'Now, winning at least one major will be better…
"'Obviously, I've seen other guys win a major but have done nothing else. I'd rather have my career than theirs. I'm healthy. My game's still in great shape. Now, when I'm 45, 46, maybe I'll worry if it hasn't happened.'"
Garcia is in Austin for the WGC-Dell Technologies Match Play this week.
The demise of caddie programs and its impact on the game
"I wrote Gary that Donald Ross didn't think of it as an 'industry,' but as a sport. Today that sport or industry is in serious trouble, and that does not bode well for the Sandhills.
"Before the golf cart was invented, almost every golf course provided caddies and pull carts. The caddies were usually young boys and girls who not only earned a buck but more importantly, learned the game.
"Kids who caddied were usually allowed to play free at certain times…Although there are now many excellent programs for kids to learn the game, the total number of youngsters who play regularly is in significant decline. Low- and moderate-income kids, who might have caddied in the past and played for free, are denied that unique opportunity to learn and enjoy the sport. For most kids, it has become too expensive to take up."