Winner's Bag
The clubs Sepp Straka used to nearly shoot 59 and win the 2023 John Deere Classic
*All products featured on Golf Digest are independently selected by our editors. However, when you buy something through our retail links, we may earn an affiliate commission.*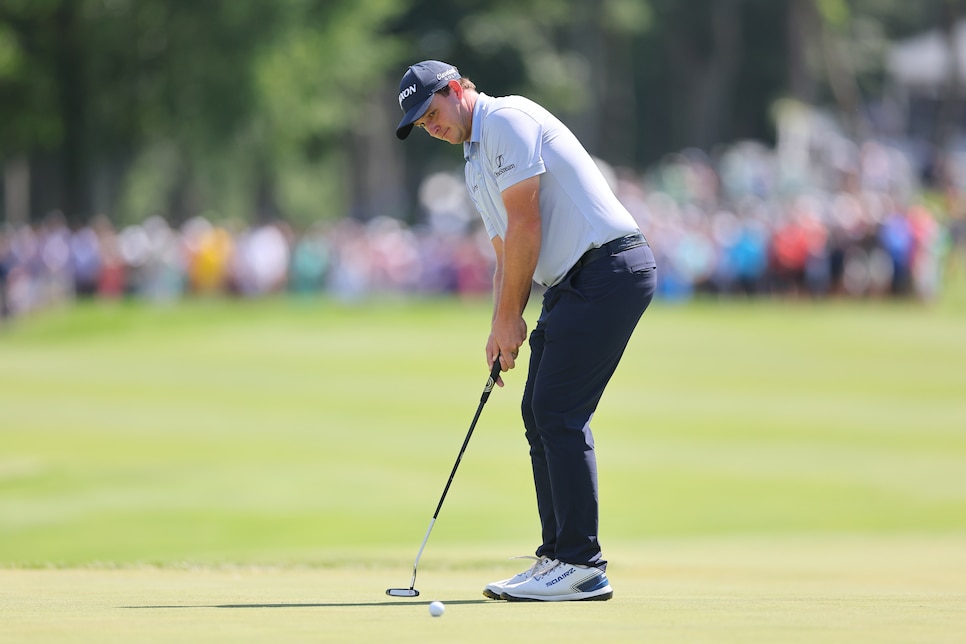 It's difficult to call a final-round 62 a disappointment, but for Sepp Straka it almost was. Chasing a historic round, needing a birdie on the final hole of the 2023 John Deere Classic for a 59, Straka pulled his approach into the water and made double bogey. The gaffe not only erased his hopes of joining golf's rare club but dropped his margin from a comfy four strokes to a nerve-wracking two. Fortunately for Straka, neither Brendan Todd nor Alex Smalley could muster enough birdies coming in and Straka emerged with the win—the golf gods rewarding his fine performance.
After opening with an easy birdie at the first, a 20-footer for eagle went at the second, igniting a front-nine 28 that included a 29-footer at the par-3 seventh and a 40-footer at the par-4 ninth. Straka kept rolling along on the back nine, ripping off four straight birdies on Nos. 11-14, three of them inside 10 feet, before cooling off down the stretch.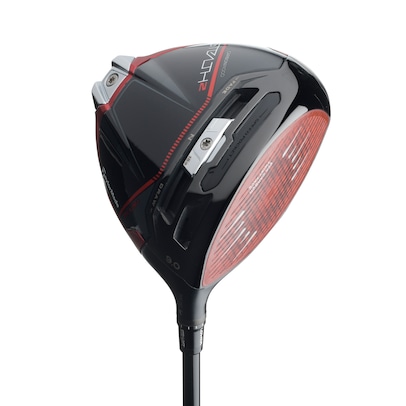 TaylorMade Stealth 2 / Stealth 2 Plus / Stealth 2 HD
WHAT IT DOES: The carbon-composite technology of last year's groundbreaking drivers has received an upgrade. The amount of titanium has been reduced to just a thin frame around the carbon-composite face. This means more forgiveness and even lower spin. Last year's breakout carbon-composite face is now variably thick for more flexing across a wider area. 
WHY WE LIKE IT: A carbon-composite face isn't magic, but its extraordinary weight-savings better delivers the mass of the clubhead into the ball. It also weighs about half of a titanium face, and the lighter the face the more effective the trampoline. The head improves stability by balancing more mass front and back. Read more >>>
Stealth 2 $600, Stealth 2 Plus $630, Stealth 2 HD $600
Straka ranked fourth in strokes gained/putting, picking up 6.731 shots on the filed with his Odyssey Stroke Lab Tuttle mallet, the oldest club in his bag. "I love that putter," he told Golf Digest earlier this year. "It's got the main line in the middle, and it's got two lines kinda framing the golf ball. I've always liked that. I putted with a Rife [Barbados] forever, and it has similar lines and a similar shape to that putter."
Straka's irons are Srixon's new ZX7 MKII, a model he put in the bag earlier this year. "I've always liked the look and feel of forged blade irons," Straka said. "I played the previous ZX7, so the new ones aren't much of a change for me, but they do have some extra weight behind the center of the face that gives it a pretty sweet feel. The blade height isn't too high, which allows me to flight my short irons the way I want to."
Not enough for a 59 but enough for PGA Tour win No. 2, which in the grand scheme, is the far more important number.
What Sepp Straka had in the bag at the 2023 John Deere Classic
Find the ideal clubs for your game with our quick test below: