The Loop
Senior Pioneer Remembered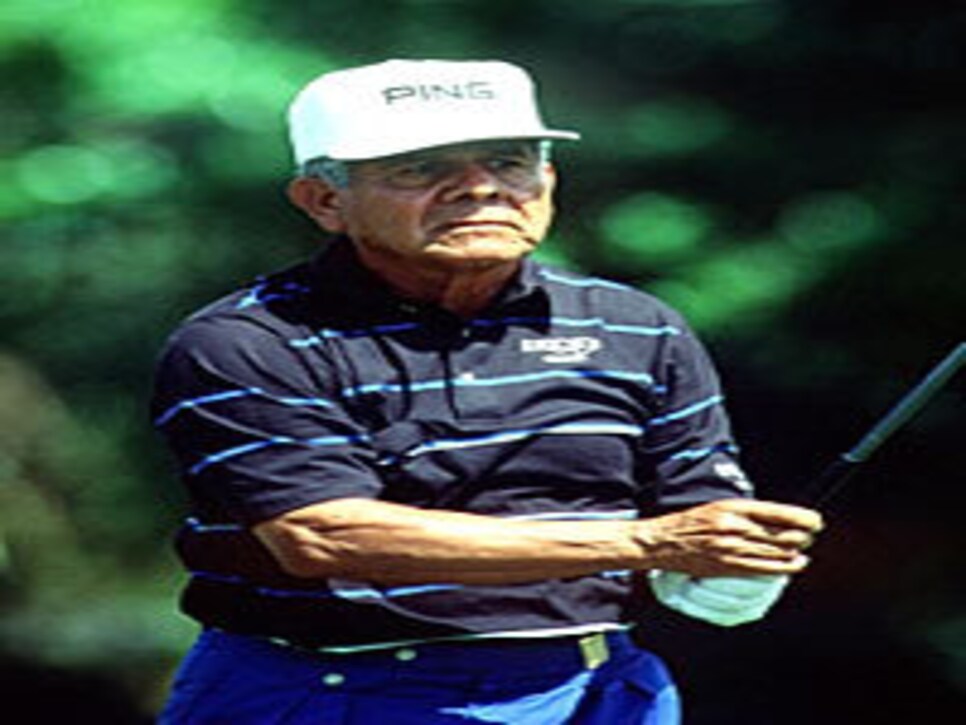 SUNRIVER, Ore. -- Joe Jimenez never made a lot of headlines on the Champions Tour, but the Texas native was one of the good guys whose competitive longevity was admired by many. Jimenez, who died Aug. 11 from complications of lung cancer at age 81, was one of the game's Hispanic pioneers, a former caddie who went on to have a solid career as a club professional and tournament player.
"He was the best guy I met here [on the Champions Tour]," Argentine Vicente Fernandez said Friday. "It is a big loss. He wasn't famous, but as a person he was great, the best."
The biggest win for Jimenez came in the 1978 PGA Seniors' Championship, but he continued to play well for decades after that triumph. At the 1991 GTE Northwest Classic, the then-65-year-old Jimenez shot a 63, and at the 1995 Ameritech Senior Open, he shot a 62 at age 69. Jimenez bettered his age numerous other times in a senior career that spanned 320 events. (Only Jerry Barber, who twice shot 69 when he was 78, is believed to have beaten his age by more shots than Jimenez did.)
One of Jimenez's best friends was African-American trailblazer Charlie Sifford, with whom he partnered to win the Demaret (70-and-over) division title at the Liberty Mutual Legends of Golf in 1998, 1999 and 2000.
Jimenez played in six Traditions, with his best finishes being T-10 in 1989 and 1990.  He last competed in the event in 1994.
Jimenez was inducted into the National Hispanic Sports Hall of Fame in 1999.