Course Rankings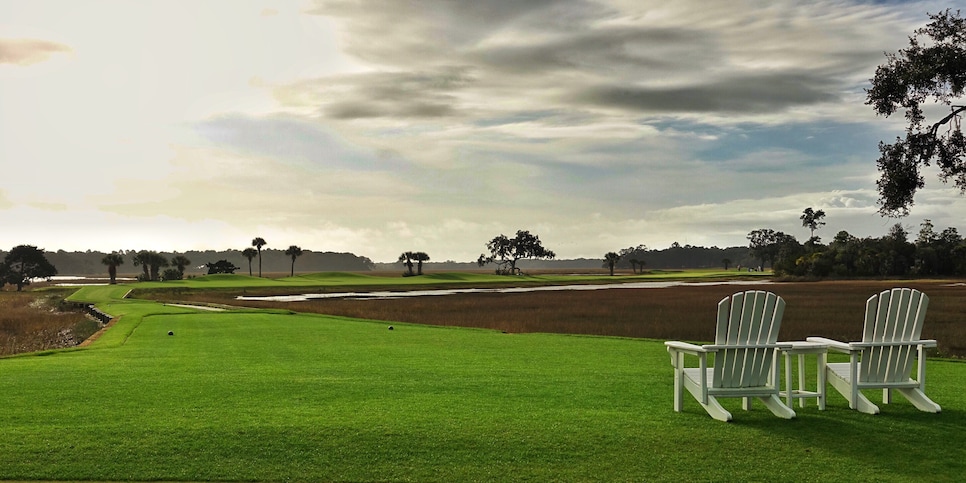 Pete Dye and his son P.B. did the early routing of Secession, but when they left in a dispute with the developer, Bruce Devlin, a PGA Tour veteran who'd previously designed courses with Robert von Hagge, stepped in and finished something much in keeping with the then-prevailing Dye philosophy of low profile architecture. Greens were set at ground grade, protected by low humps and pot bunkers with vertical stacked-sod faces. Still, Devlin invariably left open the fronts of greens for running approach shots. The site itself is a peninsula in marsh, with several holes on individual islands. Secession demands a complete game, both aerial and ground, particularly in steady ocean breezes.
Second 100 Greatest History: Ranked on all eight years of America's Second 100 Greatest: 2013 through current. Highest ranking: No. 150, 2013-2014. Previous ranking: No. 167.
Watch Golf Digest's latest "Every Hole At" course videos below:
Panelist comments, Secession Golf Club:
"Secession has excellent shot values, utilizing the marshes of the lowcountry in South Carolina to create risk rewards. Add in strong winds that blow across the course with hole directions that vary throughout the layout, and you get a golf course that demands length and accuracy off the tee and excellent finesse on approach shots."
"Devlin's use of mounds throughout the golf course was very strategic, as the mounds typically sit at the opposite side of the fairway as a march area. This means a bailout off the tee is acceptable, but you're then met with a very difficult approach shot."
"The ambience at Secession is the best part of the club in my view. The clubhouse has a wrap around porch that makes viewing shots down the closing holes very memorable. Additionally, the first tee shot it unforgettable and is always in one's mind the morning before teeing off."
"The only thing lacking, and which I think hurts its chances from being a 100 Greatest course, is the green complexes. Most of the greens are flat and have a limited number of tiers, which means the better player's short game isn't tested as much. Additionally, the green slopes are not overly tilted, which means players aren't tested by large breaking putts."
"Known as one of the more private clubs of the lowcountry, Secession has a timeless, sleepy plantation like feel from the drive in to the final putt on 18. Truly a unique and cultured club. What a special touch with the wicker chairs (above) honoring fallen members and as a club memorial for September 11th."