Clipped Wings
The Seattle Seahawks have less draft capital than any team since 1999, when the New Orleans traded every single pick for Ricky Williams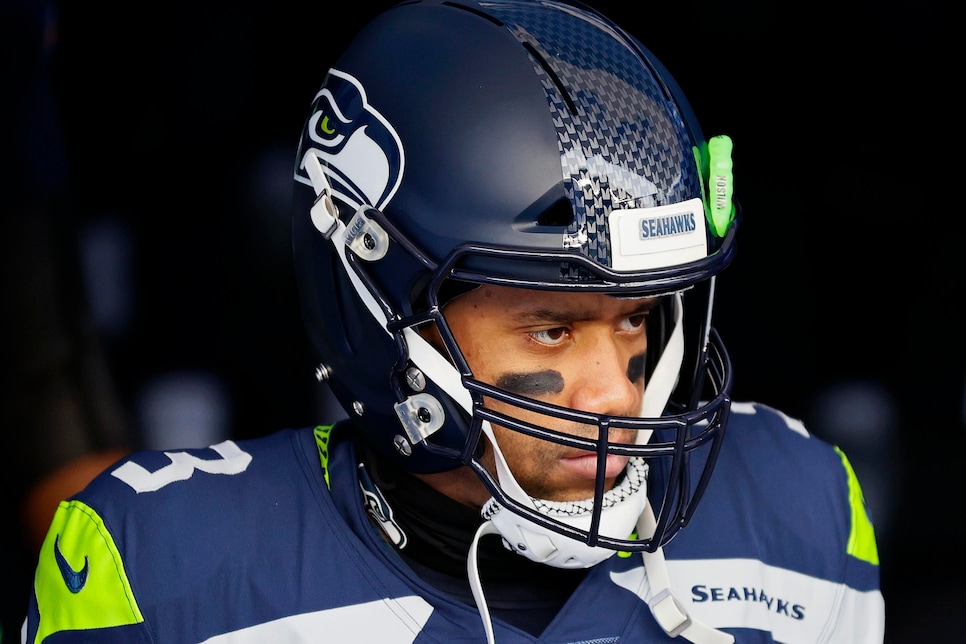 No matter which team you root for or how bad they are, hope springs eternal during NFL Draft season. Why do you think Jets and Dolphins fans put on the strongest showings at the NFL Draft year in, year out? It's not because of historical greatness or exceptional loyalty. It's because the potential of not sucking is perhaps even more intoxicating than actually not sucking.
In a conveinent bit of narrative symmetry, the Jets and Dolphins both happen to rank extremely high in NFL stat guru Warren Sharp's recent analysis of draft capital heading into the 2021 NFL Draft. The New York Jets have the second most, with 10 total picks and five in the top 86, while Dolphins are third overall with eight selections, including four in the top 50. Assuming they hit on a few of these picks, the arrows for these franchises are pointing up. On the other end of the spectrum, however, is a surprising name: The Seattle Seahawks, who have less draft capital heading into the evening of April 29th than any team in 22 years.
But wait, it gets worse. Sharp extended his analysis back to 1999 because that was the year the New Orleans Saints traded away every single pick that year to land Ricky Williams with their sole remaining selection. Williams would go on to have a decent, albeit intermittent, career, but the Saints wouldn't recover until Drew Brees arrived in 2006. According to Sharp, despite holding pick numbers 56, 129, and 250 in this year's draft, Seahawks somehow have LESS draft capital than that Saints team, a whopping 70% less than the NFL average.
That is a rough forecast for a team with a swiss-cheese defense, a cardboard-cutout offensive line, and running backs with butter sticks for hands. It means that the Seahawks will likely press on as they have, asking Russell Wilson, DK Metcalf, and Tyler Lockett to play schoolyard football on a snap-to-snap basis. Pete Carroll, meanwhile, will be turning 70 on September 15th and allegedly vetoed the trade of Wilson this offseason because he didn't have another rebuild in him. The reported haul for that trade to Chicago? Three firsts, one third, and two starters.
Maybe they should return Chicago's call after all. . .