The Loop
Sea Island's Retreat Goes Private . . .
I love the question that starts with: "If money's no object . . .." It opens a flood of fantastic thoughts, just like: "If you won the lottery . . ." or "If you had three wishes . . .." Those can make for great leads into stimulating and revealing conversations in otherwise stagnant social settings. You pull those out at parties and bars when all else is failing.
When people ask me, "If money's no object, where would you stay and play?" I say my favorite golf resort in the U.S. is Sea Island. I say Bandon Dunes is my favorite resort if all I want to do is play golf. Pebble Beach is the most spectacular setting and it's impossible to beat the Pebble, Spyglass and Pasatiempo trifecta. Pinehurst is the ideal buddies trip destination because it has a little of everything: A spectacular setting, a spa, hospitality, history, golf, food, style and shuttle service. Your best bang for your buck would be Myrtle Beach, San Diego or somewhere in Northern Michigan. My favorite U.S. based public course is Bethpage Black and my favorite course across the pond is Turnberry. But nobody does the true southern experience like Sea Island. If you've been there, you know what I mean. You would also know it's a far cry from cheap. I wrote about it in one of my first Away Games. Here's the link to that story.
Of course, Sea Island was also the flair of financial troubles for high-priced golf resorts as they were the first to get big press when they started restructuring their business model, but they assured me it would have no affect to their commitment to the service aspect of the Sea Island experience, and as far as I know, prices have stayed the same.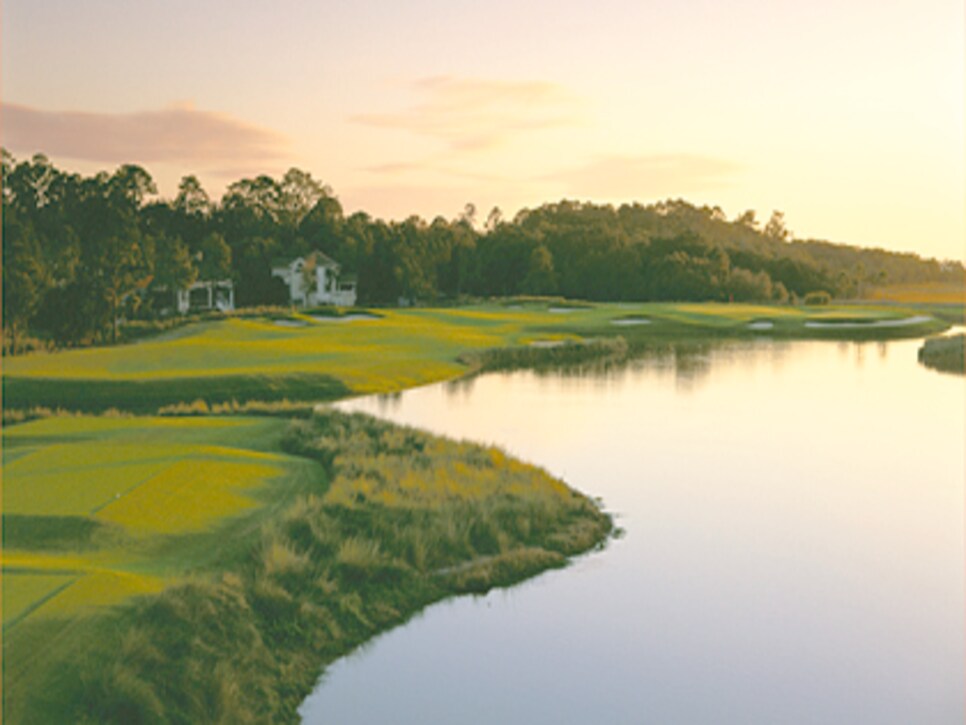 Honestly, I don't believe you'll miss much. As much as I liked the Retreat course (pictured above), which is flat, cut among trees and houses and is located just down the street from the Lodge, it's very clear Seaside is the star of the Sea Island show and Plantation is a nice complement to the Seaside experience. Seaside is still in my top 10 favorite public courses I've played so far as the travel editor for Golf Digest. The Seaside course ($325 peak, $250 off-peak) and the Plantation course ($230 peak, $200 off-peak), as well as one of the best driving ranges in golf with a state-of-the-art learning center, are all on the same property as the Lodge.
I was told this move made sense because club membership already made up over 80 percent of the play on the Retreat Course. The other two courses affiliated with Sea Island, the Frederica and Ocean Forest, both offer private memberships as well.
Peak season for Sea Island is March 1 to May 31 and Sept. 1 to Nov. 30. The room rates during these times are $650 to $2,000 a night. Off-peak rates are $450 to $2,000. Of course they offer seasonal package deals, which include golf, food, spa and shopping gift cards. For more information go to seaisland.com, or call 888.732.4752.
__-My favorite golf resort in the U.S.:Sea Island.
-Favorite for hard-core golf trip (at least 36 a day): Bandon Dunes (about to have four fantastic courses within three minutes of each other).
-Favorite destination if I was on a couples trip: Pebble Beach (play Pebble, Spyglass and Pasatiempo).
-Favorite Buddies Trip Destination: Pinehurst (play No. 2, No. 4 and No. 8).
-Favorite U.S. Public Course: Bethpage Black ($104 if your from out of state).
-Favorite Course Across The Pond: __Turnberry's Ailsa Course.
(Caption for photo above: The 6th hole at the Retreat Course, courtesy of Sea Island.)