The Loop
Scotty Cameron debuts metal "insert" putters with "soft but solid" feel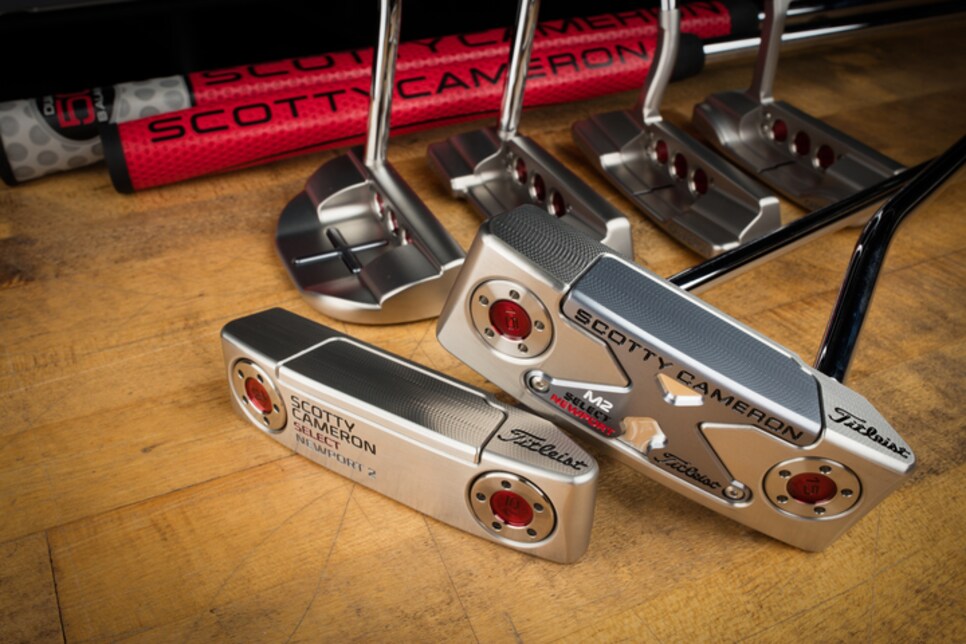 Titleist's Scotty Cameron Select putters have set the standard for looks and feel in the high-end putter market, so when Cameron makes both a visual change and a material change, it's big news. The 2016 editions of the popular milled putters utilize multiple materials, including a unique vibration dampening membrane that fits between a front face inlay and the rest of the putter body.
The seven models in the line include the traditional heel-toe weighted Newport blades, as well as Cameron's more angular Newport Notchback design, mid-mallet Newport styles (M1 and M2) and a counterbalanced or "dual balanced" Notchback, which features an extra 50 grams in the head offset by a 50-gram weight plug in the grip to enhance overall stroke stability.
The Newport, Newport 2, Newport 2.5 models mix a 303 stainless steel face insert to the stainless steel body. The Notchback and mid-mallets combine aircraft grade aluminum faces with the stainless steel body. The mid-mallet models features alignment crosshairs that pop through the back flange to improve aiming awareness.
Unlike most other insert designs, which feature a separate piece in the center of the face, the multipiece construction wraps the face piece from the sole to near the topline. Cameron's idea is to provide a cleaner visual from the player's perspective.
"I've worked with insert ideas for years," Cameron said. "This is the culmination of my research, the various inlays we've developed for this new line."
It's a feel Cameron described as "soft but solid."
Available in golf shops April 8, the standard weight models will retail for $380, while the counterbalanced or "Dual Balance" models will sell for $400.