SCHEFFLER FRUSTRATED
Scottie Scheffler frustrated by LIV lawsuit, 'surprised to see some guys now suing us'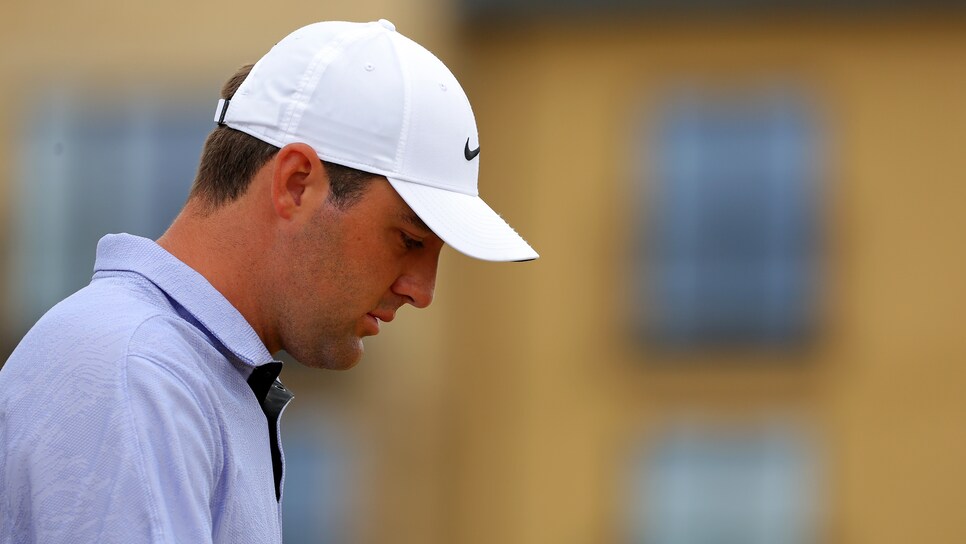 MEMPHIS — As early as Tuesday night, U.S. District Court judge Beth Labson Freeman will decide on the merits of a temporary restraining order filed by the LIV Golf plaintiffs that seeks to restore three players—Talor Gooch, Hudson Swafford and Matt Jones—to their spot in this season's FedEx Cup Playoffs, set to start Thursday at the FedEx St. Jude Championship in Memphis.
It's part of the larger antitrust lawsuit against the PGA Tour, but this specific part of the case will be resolved much more quickly. Until that decision comes down, though, it looms in the background at TPC Southwind, overshadowing the start of the playoffs.
Scottie Scheffler, the World No. 1 and current FedEx Cup points leader, is one of the PGA Tour loyalists who is frustrated by the process.
"I'm definitely curious to see what's going to happen," Scheffler said on Tuesday. "It's one of those deals where those guys kind of made their decision to go join another tour and they broke the rules and regulations of our tour and now they're trying to sue us, which is definitely a bit frustrating. I heard that was going to happen and I know some guys aren't surprised to see it, but I definitely am surprised to see some guys now suing us."
It's an interesting distinction, and perhaps one that will be verbalized more and more—Schefffler acknowledged the right of the players to depart to LIV, but the lawsuit feels more personal.
"I think it's being discussed a decent amount," he said of his fellow pros, "just because it's a life-altering decision for people. When you do go join another tour and you break the rules that we have out on our tour, yeah, I understand we're independent contractors, but at the same time there's certain rules that you have to follow as being a member of an organization."
Earlier, when asked about the possibility of certain players like Camerson Smith and Marc Leishman—who are sticking around for the playoffs, but who have left the door open to possibly heading to LIV Golf after the conclusion of the playoffs or the Presidents Cup in September—Scheffler was more circumspect.
"To each their own," Scheffler said. "I'm not going to speak about the guys that are going to LIV and all that speculation. If that's what they want to do, that's what they want to do. All I'm going to do is talk about my approach.
"For me, I feel like the PGA Tour is the best place to play ... my dream was to play on the PGA Tour. My dream was never to maximize my financial benefits. I feel very blessed and fortunate to play golf and get paid for it, so for me, I'm not looking to go out and do anything else."
As the lawsuit goes on, it will become abundantly clear whether those who remain on the PGA Tour share Scheffler's perspective—leaving is one thing but suing those who remain is more personal.