The Loop
Scott Van Pelt jabs Tiger Woods about the elephant in the room: His receding hairline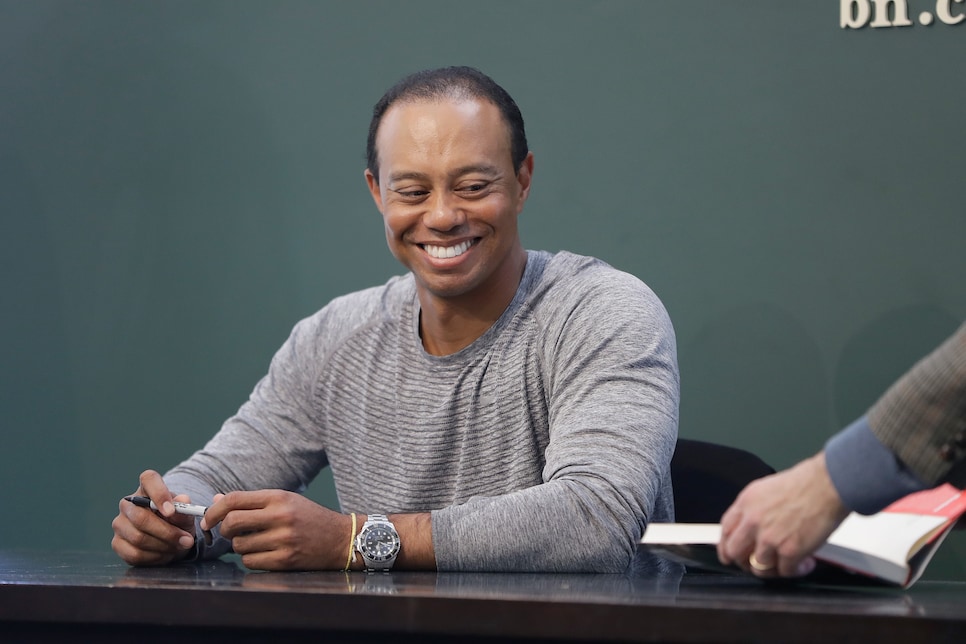 Three storylines emerged from Tiger Woods' press tour on Monday: 1) He's doing everything he can to prepare for the Masters. 2) Given all the dire reports about his condition, he didn't look that bad. 3) Woah, what the hell is going on with Tiger's hairline?
True, the third point should't have been that much of a surprise; Woods is 41 years old, and has been running thin up top for the better part of 15 years. That didn't stop Twitter from going to town on the 14-time major winner's dome:
You get the picture. That said, most men would rather ask another man about his earnings, politics or religion before inquiring about his hairstyle, so the matter went unsaid. That is, until ESPN SportsCenter anchor and fellow baldie Scott Van Pelt tossed the grenade:
"The Helipad." Nice to know Woods can take the joke. Of course, he also has the money to own a helipad, which make such things easier to swallow.