Amateurs
Two top amateurs make holes-in-one at Pine Valley during opening round of Crump Cup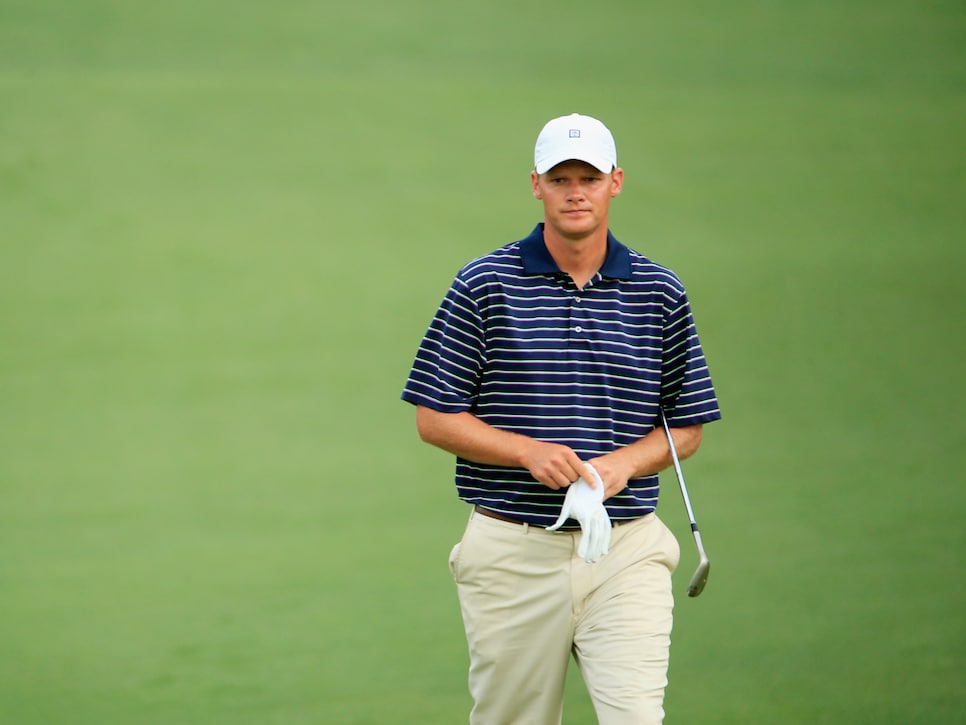 Scott Harvey, a former U.S. Mid-Amateur winner, aced the par-3 10th at Pine Valley en route to the opening-round lead at the Crump Cup.
Jamie Squire
Making a hole-in-one in a competition is already a memorable moment. But to make that ace during a high-profile tournament at the top-ranked course in the country takes things to a new level of accomplishment.
At the end of play Thursday in the opening round of the 97th Crump Cup at New Jersey's Pine Valley Golf Club, Scott Harvey and Charles Waddell could both brag about doing just that.
Harvey, 44, holed out from the tee on the par-3 10th hole. It came en route to shooting a two-under 68 and grabbing a share of the lead in the 74-player Open Division of the annual mid-amateur event at the course that sits No. 1 on the Golf Digest America's 100 Greatest Courses lists. Harvey from Kernersville, N.C., won the 2014 U.S. Mid-Amateur and reached the quarterfinals in the 2022 edition last week.
Waddell trails Harvey by one shot after an opening 69 that including an ace on the par-3 fifth hole.
This was Harvey's eighth career hole-in-one with a handful coming in competitions, including one at the 2018 U.S. Amateur Four-ball Championship. Waddell, a 37-year-old from Kenilworth, Ill., had never made an ace in a tournament round.
The top 16 players after the end of Friday's second round of stroke-play qualifying advance to championship match-play bracket, with play scheduled over the weekend.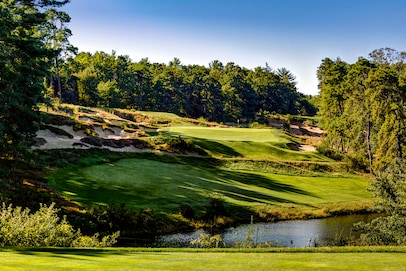 A genuine original, its unique character is forged from the sandy pine barrens of southwest Jersey. Founder George Crump had help from now-legendary architects H.S. Colt, A.W. Tillinghast, George C. Thomas Jr. and Walter Travis. Hugh Wilson (of Merion fame) and his brother Alan finished the job, and William Flynn and Perry Maxwell made revisions. Throughout the course, Pine Valley blends all three schools of golf design—penal, heroic and strategic—often times on a single hole. Recent tree removal at selected spots have revealed some gorgeous views of the sandy landscape upon which the course is routed, and bunker reconstruction by Tom Fazio has given the barrens a more intricate and ornate look.
View Course