The Loop
ScoreBand: An ionized scorekeeping bracelet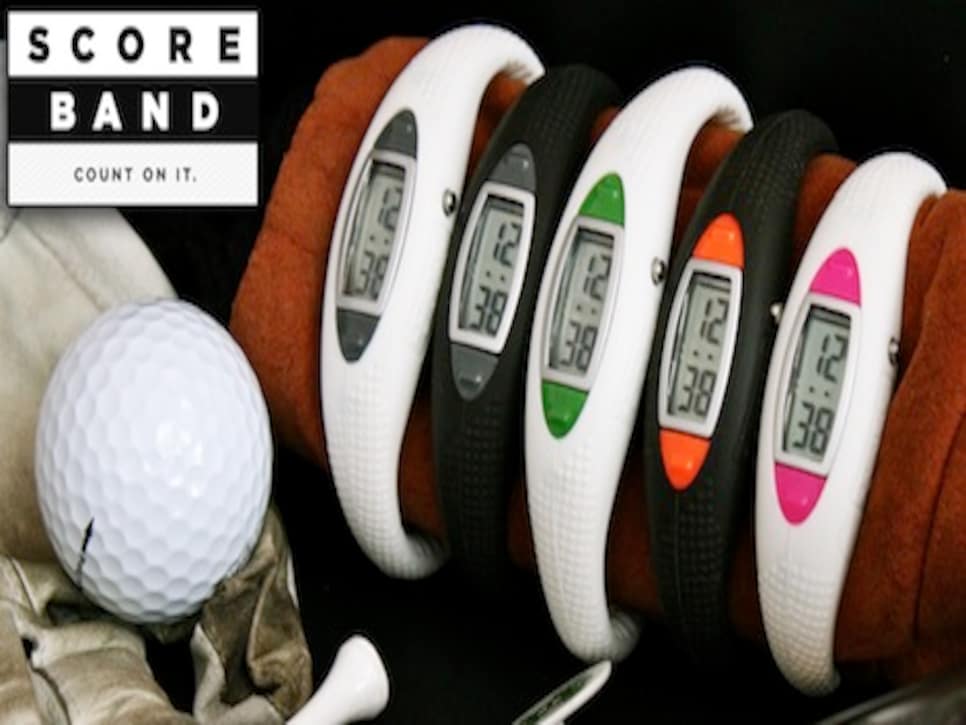 We'll leave it to others to extol the benefits of egative ions, but devices that produce them, usually in bracelet form, seem to be ubiquitous in golf (and other sports), including those worn by Rory McIlroy and Rickie Fowler.
ScoreBand, a new Charleston, S.C., company, has entered the negative ion competition, but is doing so with a twist: Its principal feature, hence its name, is the ability to keep score and statistics, for either golf or tennis, while reaping whatever benefits come from negative ions (improved balance, coordination, and concentration, according to a company news release).
"I came about the idea after years of playing golf and tennis and other sports where people forget the score and it disrupts the flow of the game," said Jody Murdough, who developed the ScoreBand. "I was thinking, 'wouldn't it be great to tak your mind off the score and not worry about it and just play.'"
The silicone band enables the user to keep hole and round scores and two additional statistics of choice. It also functions as a watch.
Murdough introduced the product at the PGA Merchandise Show in January and launched it**** in June. At the PGA Merchandise Show, the ScoreBand earned Best Product Concept, as chosen by the United Inventors Association.
The ScoreBand comes in white or black, with four button colors, and in four sizes. It sells for $29.99.