The Loop
Schwartzel emerges as one of the few players to handle closing stretch
JOHNS CREEK, Ga. - It is impossible to play the Atlanta Athletic Club's Highlands course without making a bogey. Too long, too much water, too much sand, just too much too much. So, after doing the impossible and giving himself a chance to win the PGA Championship, Charl Schwartzel explained his method. "More clever," he said, not meaning sly and witty but, y'know, not so dumb.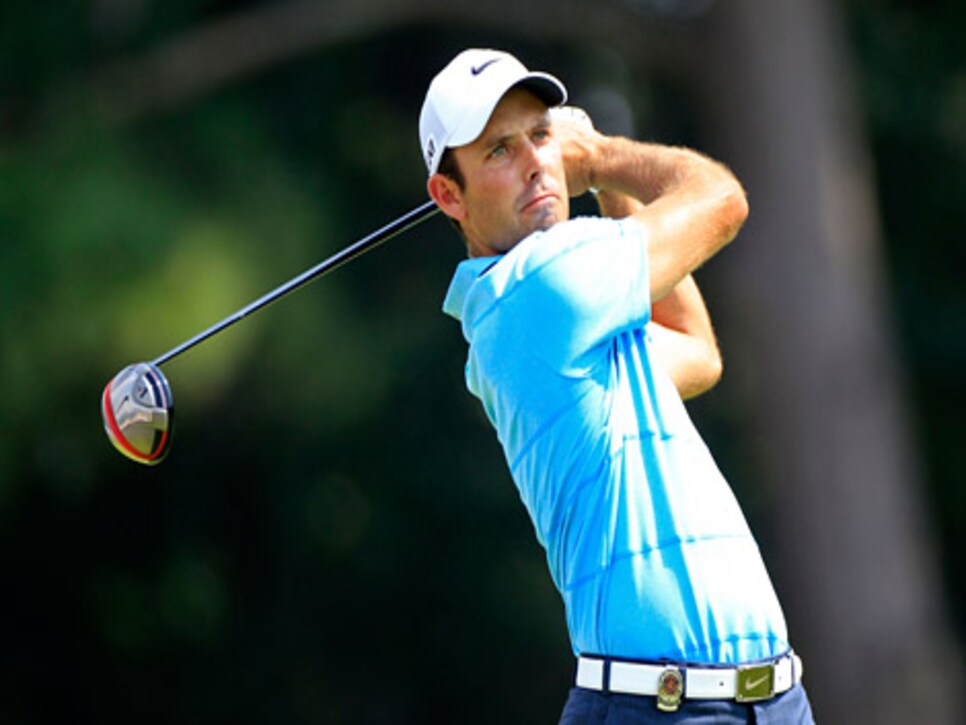 *Schwartzel is one of the few players on the leader board who has a major championship. Photo by Getty Images
The first two days, the current Masters champion had made four bogeys and three doubles. Saturday, playing "conservative, maybe" as he put it, Schwartzel "managed to prevent those." Meanwhile, he made four birdies for a 66 that put him two-under par for the 54 holes with Sunday's final 18 holes to come.
More to the point, Schwartzel said, he finally played the AAC's final four holes without injuring either his pride or his score. "Definitely some of the toughest I've ever played," said the man who won the Masters with birdies on the last four holes at Augusta National. "And like I said, the first couple days they have not treated me too well. And then today was much better."
He had played 15 through 18 three over par. Saturday he birdied the 226-yard, par-3 15th with a 6-iron to 12 feet - and then finished with three straight pars, the last at the monster 18th built on a 3-iron tee shot followed by another 3-iron from 250 yards.
What about Sunday? With the tournament to win, how does he play the 18th?
Does he lay up and hope to get it up-and-down with a wedge?
"No, no," he said. If the tee's back from Saturday's spot, he'll go with a 3-wood off the tee. "I can still hit my 3-wood 280." That would leave him the same 3-iron to the green.
"There's no lay-up in my books," he said.
Then he laughed, perhaps knowing those can qualify as famous last words.