The Loop
Golf World's story on Sawgrass Country Club, which bequeathed its nasty genes (and some of its wind) to the Stadium Course, drew this response from Sawgrass member.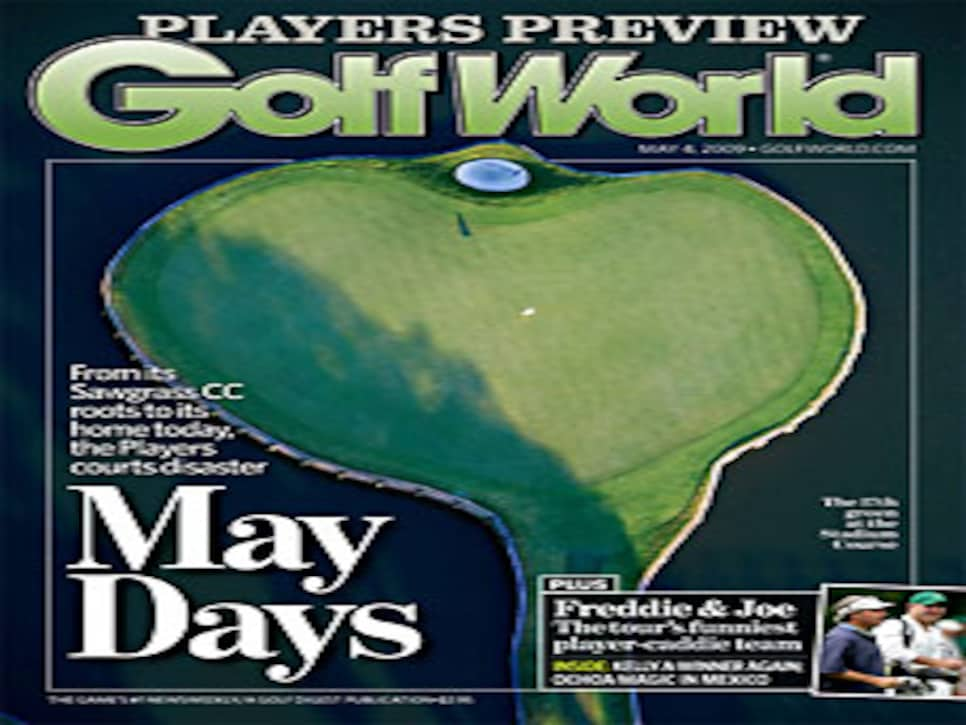 As a 25+ year member of Sawgrass Country Club, I thoroughly enjoyed the "Swamp Thing" article in the May 4 issue. I only attended the 1981 tournament and you were absolutely correct—the weather that week was horrible.
One other thing: I believe the photo on pages 38 and 39 is actually the 11th hole (now known as 2 West), not the 14th. I know one thing - I have been in every bunker on both holes many, many times.
Thanks, Robert. And thanks for the correction on the photo. I've played Sawgrass, and found it absolutely unthreatening until I hit my first shot. What an easy 90 that round turned out to be! Still loved it.
The Stadium, however, is the perfect television venue. The Players—along with the Masters—reminds one  that golf tournaments do well to settle on a venue and let the television audience get to know the holes, especially when those holes are as telegenic as Augusta's or the Stadium's.
I liked Johnny Miller's comments about the course the other day during his NBC pre-tournament conference call:
"The Stadium Course has a certain amount of claustrophobic feeling to it. It's not the kind of course where you can get on the tee and rip it. The escape factor at the stadium course is a lot tougher than it is at most golf courses, and that is part of the reason why Tiger has struggled there. He's been the Houdini of all Houdinis on the PGA Tour. It's less of an escape factor at the stadium course for Tiger."
But is it the Players a major?
"In my estimation, there only ought to be maybe five or six events that you can put c-h-a-m-p-i-o-n-s-h-i-p behind it, and the rest are all just tournaments. This is one of them."