The Loop
Saturday at Hazeltine: What You Need To Know
CHASKA, Minn. -- Despite what you may have heard, there are in fact 36 holes remaining in the 91st PGA Championship. We mention this because with Tiger Woods holding a four-shot lead heading into the third round, there may have been the impression officials folded up the tents and just left the Wanamaker Trophy with a note in Woods' locker (i.e. "Dear Tiger, nice playing. Just don't forget to shut the lights when you leave.") Not quite, so in the interest of public service, let's review what you need to know heading into Saturday at Hazeltine.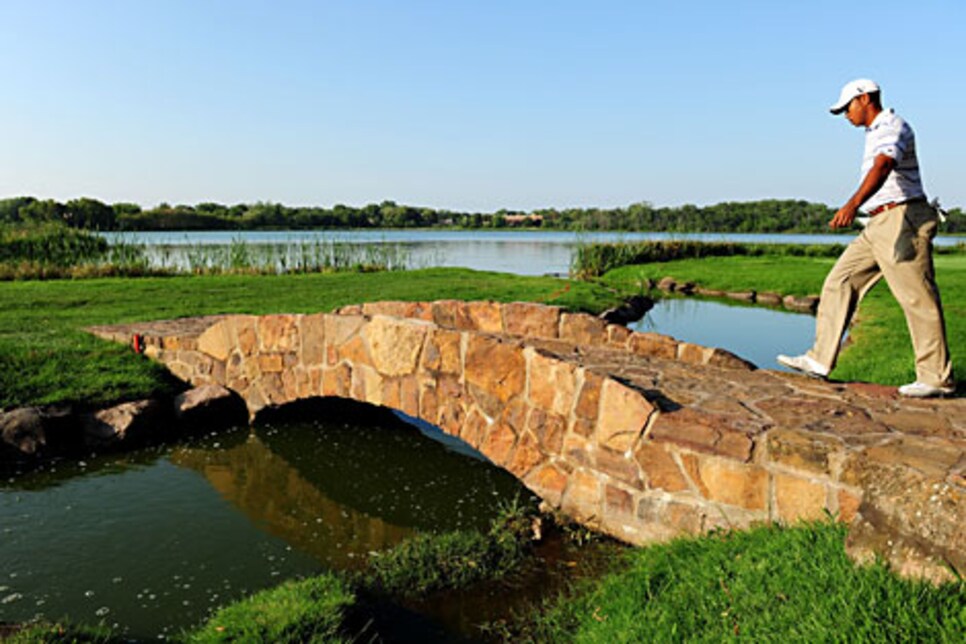 (Photos: Stuart Franklin/Getty Images)
So maybe there are 36 holes left, but isn't this sucker over?
Pardon our Clintonian word-parsing, but it depends on what your definition of "over" is. Woods has won the past two weeks, he is eight-for-eight with a 36-hole lead in majors, and his four-stroke cushion means he can simply run the ball between the tackles and let his opponents trip all over themselves trying to catch him. Of course, this is still golf, when one gust of wind, one sprinkler head, or one meddling rules official can change the entire complexion of an afternoon.Â
But if Woods does do what everyone expects, is a runaway good for golf?
This debate has been around since at least April, 1997. For all the drama Woods has provided in majors over the years -- last year's broken-leg heroics at Torrey Pines, his head-to-head battles with Bob May and Sergio Garcia in the PGA -- no golfer is also more proficient in sucking the drama out of weekends and making viewers flip to "Murder, She Wrote" re-runs. There is an alternative, of course, which is Woods not being in the picture at all on the weekend. But unless Tom Watson makes a surprise appearance at Hazeltine today, we'll take this as a positive.
Of the guys chasing Tiger, who has the best chance of catching him?
At the very least there are some compelling names at three under, from the reigining U.S. Open champion Lucas Glover to Padraig Harrington, the defending champion who is the only active player many observers feel has the gumption to tackle Woods heads on. The problem is, Harrington's recent swing changes are still relatively untested, and worse, he's needed extensive treatment for severe back problems this week.Â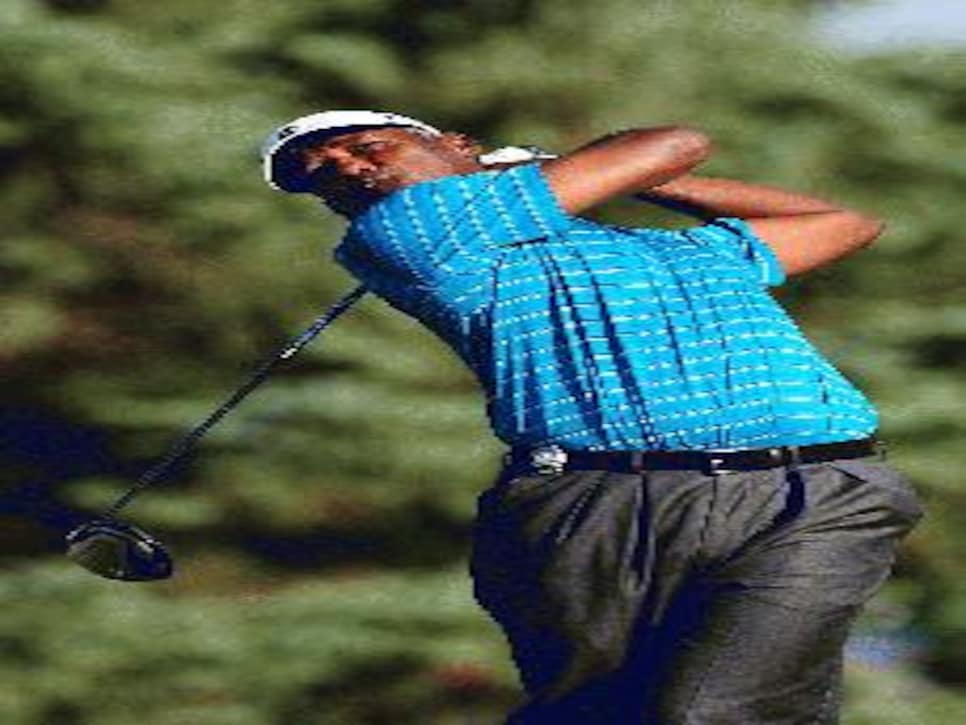 A more intriguing challenger may be the suddenly-resurgent Vijay Singh, Woods' playing partner this afternoon. At 46, Singh has had health problems of his own this season, and he hasn't had a top 10 in a major since 2006. But he's also the only player during the past decade to supplant Woods atop the world ranking and has something of a history with Woods. The rivalry between the two at least as far back as the 2000 Presidents Cup, when Singh's caddie made an ill-advised attempt at humor and Woods wasn't amused, and may be best encapsulated by this first tee exchange a few years back.
"Titleist 2," Singh said.
So in other words, only a guy with major-championship pedigree has a chance?
Not necessarily. Because the other side to consider is that  the guys who have stood up best to Woods in majors are the ones with the least to lose -- from Rocco Mediate last year, to May in 2000, to Rich Beem here at Hazeltine seven years ago. With almost everyone from Woods to the standard-bearers expecting them to fade into the background, they seem to play their most inspired, uninhibited golf. With that in mind, don't discount the vastly underrated Ross Fisher, who has been a fixture on major championship leader boards this season.
OK, fine, so there's a reason to watch. What are the conditions?
As opposed to two scorching opening rounds here, Saturday is supposed to be cooler, with gusty conditions possible and a chance of showers. In theory, the tougher the conditions get over the course of the day, the better the chance for someone from back in the pack to post a number early and let the leaders suffer. It's a great theory. Somehow we get the sense Woods isn't worried.