The Loop
Sarah Fuller, potential Vanderbilt kicker, is the pandemic Thanksgiving hero we need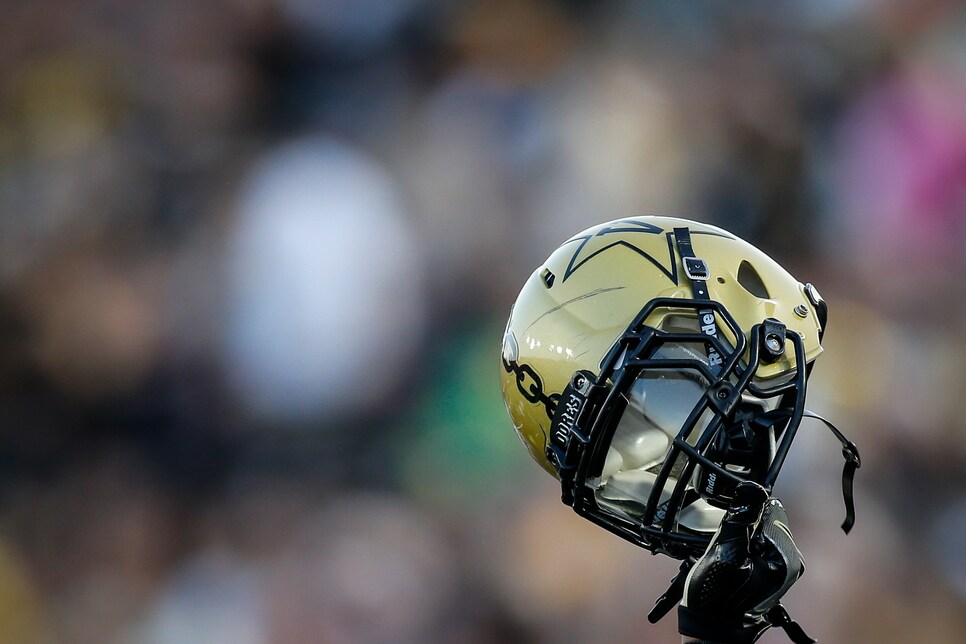 With apologies to Lucy Draper, heroic placekicker for the Texas State Fightin' Armadillos in the (possibly) fictional 1991 movie Necessary Roughness, a woman has never played a snap of football in a Power-5 conference. That could all change this weekend if Sarah Fuller, a senior goalkeeper on the Vanderbilt women's soccer team, suits up and plays for the Commodores against Missouri. According to a radio appearance by head coach Derek Mason, this is an actual possibility. Per ESPN:
Appearing on 102.5 The Game in Nashville on Wednesday, coach Derek Mason confirmed that Fuller "is an option for us."
"For us, talking to Sarah, she's a champ, and no pun intended," he told The Game. "Just coming off an SEC Championship in soccer… She's a complete competitor. She's an option for us. Right now, that's where we sit."
(Question: Maybe I'm being dense, but what's the pun there?)
Anyway, as far as football goes, the Commodores have been dire. The team is 0-7 this season, and their first string placekicker is just 3-7 in field goal attempts. That said, this decision appears to be more about COVID sidelining their usual specialists than shaking up the depth chart.
Fuller started at keeper for the first time this past October, and stayed in goal through the Commodores' postseason run, which culminated in an SEC Championship—the team's first since 1994. The NCAA tournament was canceled this season, but Fuller will always have the conference trophy.
Now, this is still a pipe dream, so let me make a plea to Derek Mason: Coach Mason, you don't know me, and to be honest, I didn't know you before this morning. We're strangers, but I think you should let Sarah Fuller play this weekend. I could say it's about my daughter, and introducing her to a role model, but honestly, my daughter just turned three years old and wouldn't get it. But there are other daughters out there, and they would get it! Also, it would just be cool as hell if a badass keeper from SEC country became the first Power-5 woman to make a field goal or extra point. I could say something like, "just do it, who cares, you're 0-7 and the world is ending, let it ride." But I won't do that. I respect you too much. Still, it is worth pointing out that you're 0-7, the world is ending, and you should probably just let it ride.
We believe in you, coach. Put Fuller in!