News
Sandy Tatum, a former USGA icon and the mastermind of the Massacre at Winged Foot, has died
Sandy Tatum will be remembered for many things, principally, and perhaps unfairly, for his course setup for the '74 U.S. Open that infamously became known as the Massacre at Winged Foot. Equating Tatum with a massacre does not represent the quality of the man.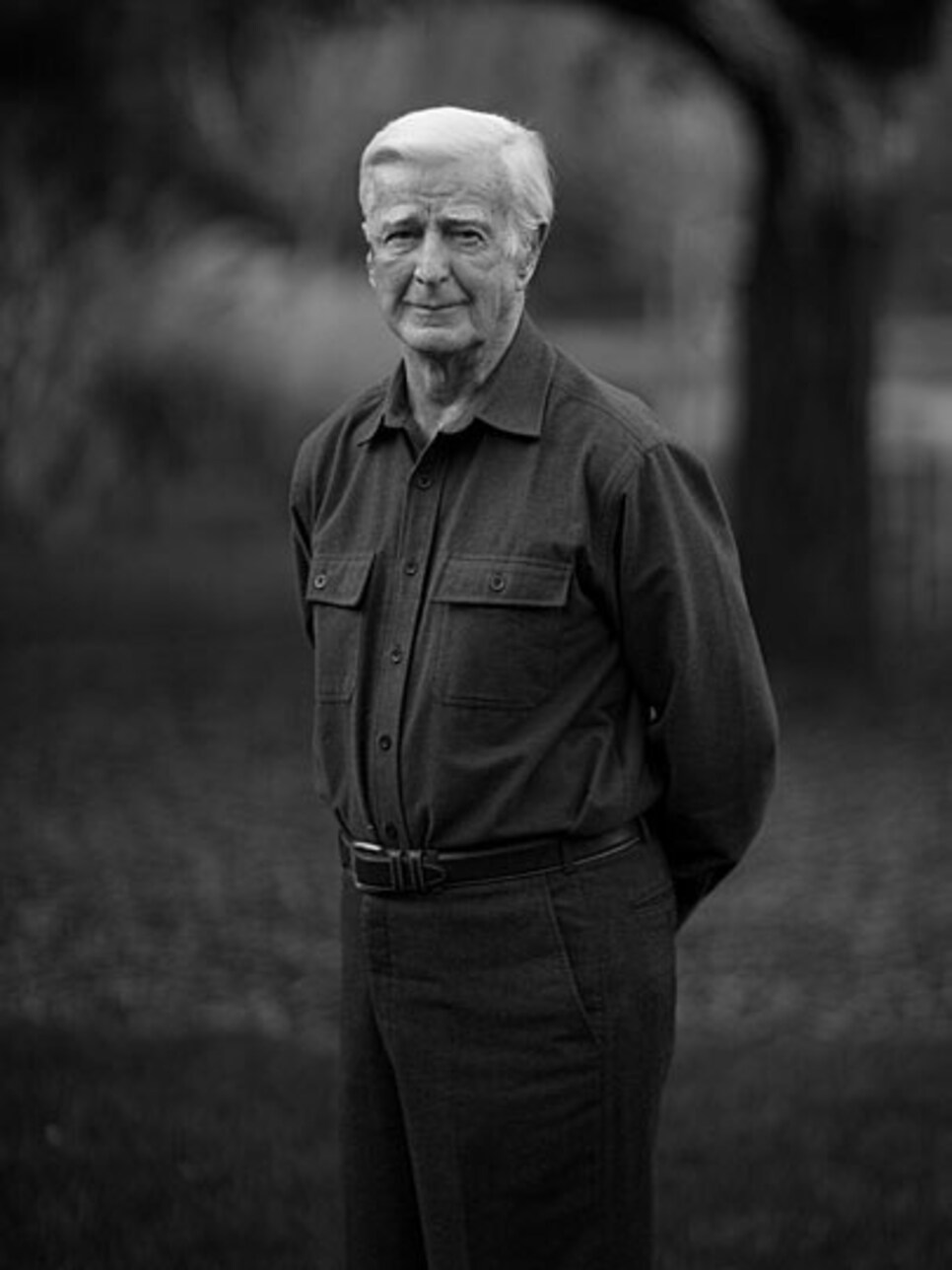 Tatum, a former president of the United States Golf Association, could have put the "gentleman" in golf, as it has been defined as a gentleman's game. His love of and passion for the game might have been equalled, but was never surpassed.
"I remember once playing with Sandy Tatum at Cypress Point," David Fay, the former USGA executive director, told me recently. "The weather was absolutely miserable, rain coming at you sideways. Sandy had a relatively small bag, and on the sixth hole, drenched, I thought he was doing something to call it a day. Instead he pulled out another rain suit and put it on. He said to me, 'Fay, I only have a finite number of golf games left in my life and I'll be damned if I'm going to miss out on one of them.'"
Tatum died on Thursday, a few weeks shy of his 97th birthday. His life, to borrow a popular phrase, was a life well lived. An attorney by trade, Tatum was a precocious youth who grew up playing Los Angeles Country Club (his father was a member), went to Stanford and won an individual national championship, and became a Rhodes Scholar.
He was a member of San Francisco Golf Club and Cypress Point Club and was instrumental in the restoration of the Bay Area's municipal Harding Park (now the TPC Harding Park) that has since hosted the Presidents Cup, two World Golf Championship events, and is slated to host the 2020 PGA Championship.
"I had played Harding enough to understand and appreciate what special qualities it had," Tatum told Ron Kroichick of the San Francisco Chronicle. "My regard for it had the added factor that it was, and happily still is, a muni where non-private club golfers can get a very special experience."
When Tom Watson was at Stanford, Tatum, a Cardinal alum who won the NCAA title in 1942, developed a friendship with him. Watson credits Tatum with selling him on the joy of links golf. Tatum recounted a trip the two of them made to Ireland and Scotland in advance of the 1982 British Open.
"We played Ballybunion, Troon, Prestwick, Dornoch," Tatum said. "When we got to Dornoch, it was blowing and raining. We teed off about three. We're coming up 18 about 6:30 and Tom says, 'let's go out again.' So we did, and we're out there, the two of us, in the rain, walking along the third fairway, Watson walking ahead of me, when he called to me. 'What do you want to say, Watson?' I asked. He said, 'This is the most fun I've had playing golf in my whole life.' "
Watson wrote on Thursday night: "We owe a great deal to him for what he did to enhance our wonderful game and we will sorely miss him and his infectious love for golf which indeed inspired so many of us."
Golf Digest Editor in Chief Jerry Tarde, who knew Tatum well, described him this way in a 2012 story:
"I always thought Sandy defied the principle that life is, for most people, a series of ever-narrowing circles, until one's travels don't extend beyond a single room. Tatum travels incessantly, coast to coast, and all over. When he plays, he walks. And he plays with a passion marked distinctly by a backswing that comes to a prolonged stop at the top. There are those who say you could recite the Lord's Prayer before he starts the downswing. Like the man, it's a marvel.
"The way Sandy thinks, the way he plays, we all could learn from that."
If Tatum had one regret, he said, it was his inability to bring the U.S. Open to Los Angeles Country Club, notwithstanding his efforts to do so in the 1980s.
"Just once I would have liked to have had the Open experience that course," he said. "It was an absolute marvelous test of golf."
Tatum can rest in peace knowing that the Open will experience that course in 2023.